Lighting specifier
Christian Munoz
Location
West Hollywood, California
Background
Alvarez & Vincent designer Christian Munoz met with AARMY's LA head, Angela Manuel-Davis. "We knew that she was a former USA track team member," Munoz said, adding that Manuel-Davis invited designers to join one of her sessions. "Before we put pencil to paper," the designer explained, "we wanted to experience what they bring to each and every class [and] help them magnify that energy."
"We were immediately hooked," he said.
Goal
To differentiate the New York City-based fitness company's West Hollywood pop-up studio in a competitive market while maintaining brand consistency.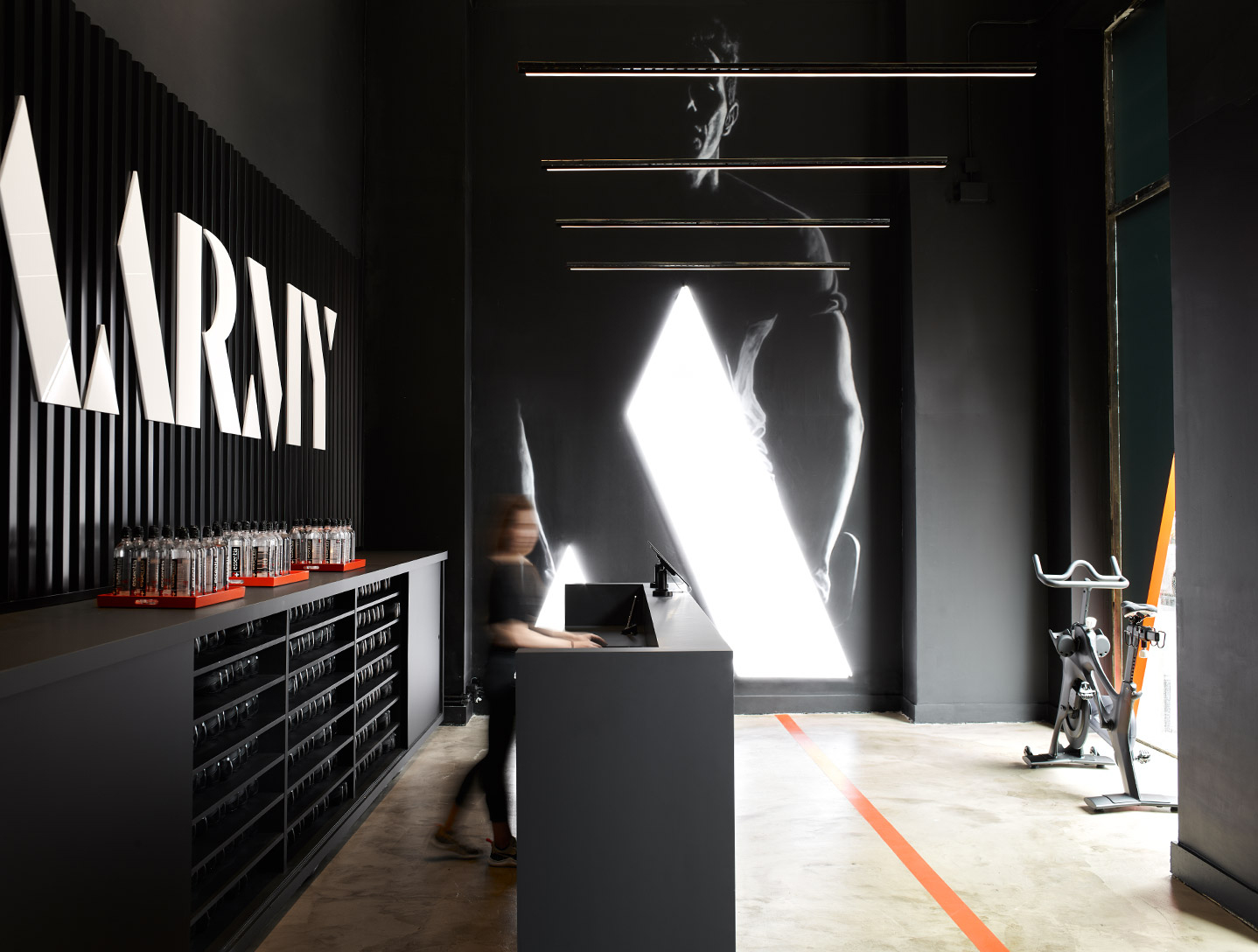 "Before we put pencil to paper," the designer explained, "we wanted to experience what they bring to each and every class [and] help them magnify that energy."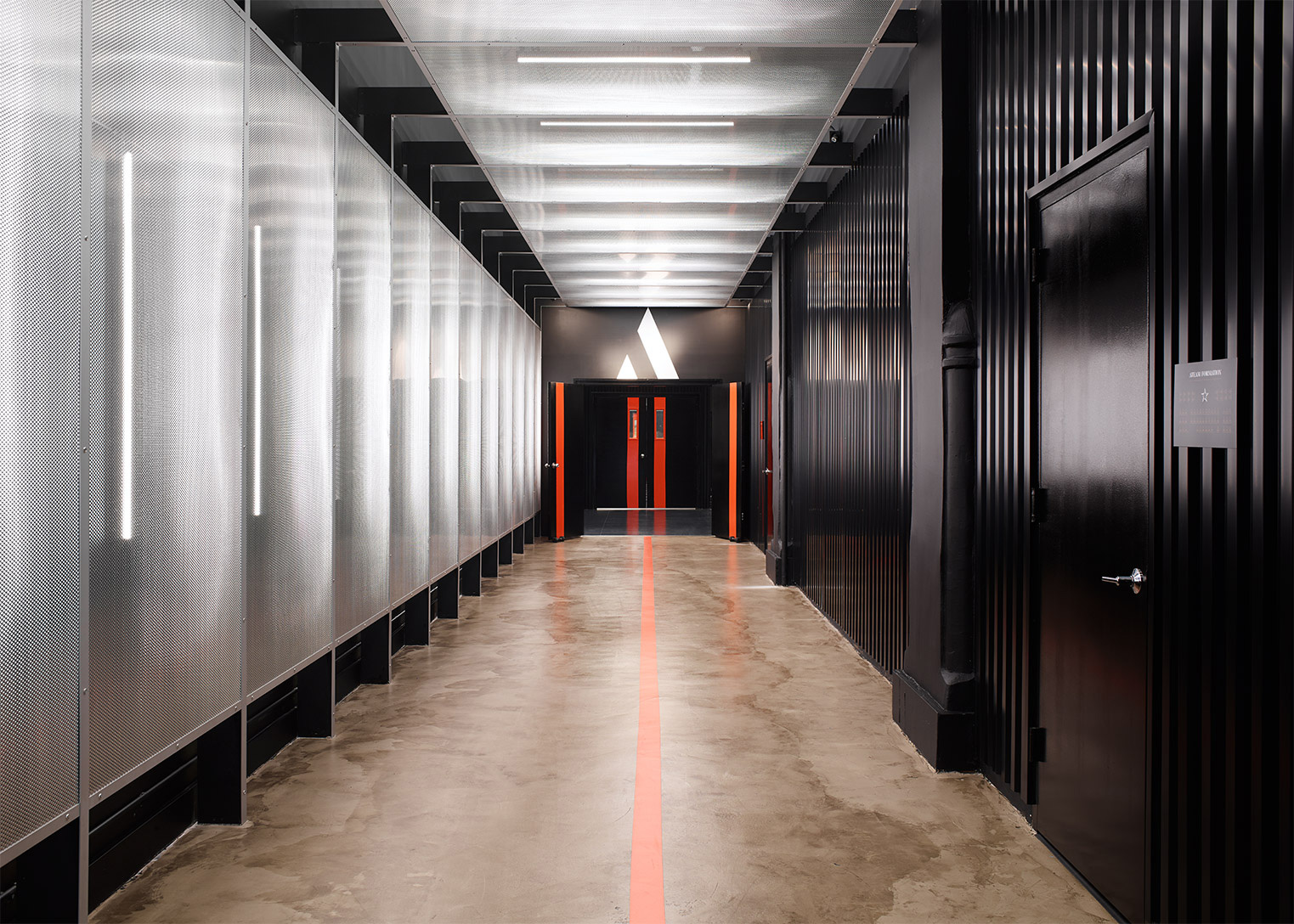 Challenges
Creating the refined fitness space and experience. "The nature of a temporary pop-up space necessitated that we really focus on lighting as a way to create an elevated experience," Munoz said. The Santa Monica-based designer said he sought to foster an inviting sense of comfort while inducing motivation to push the AARMY member into gradually more intense workouts.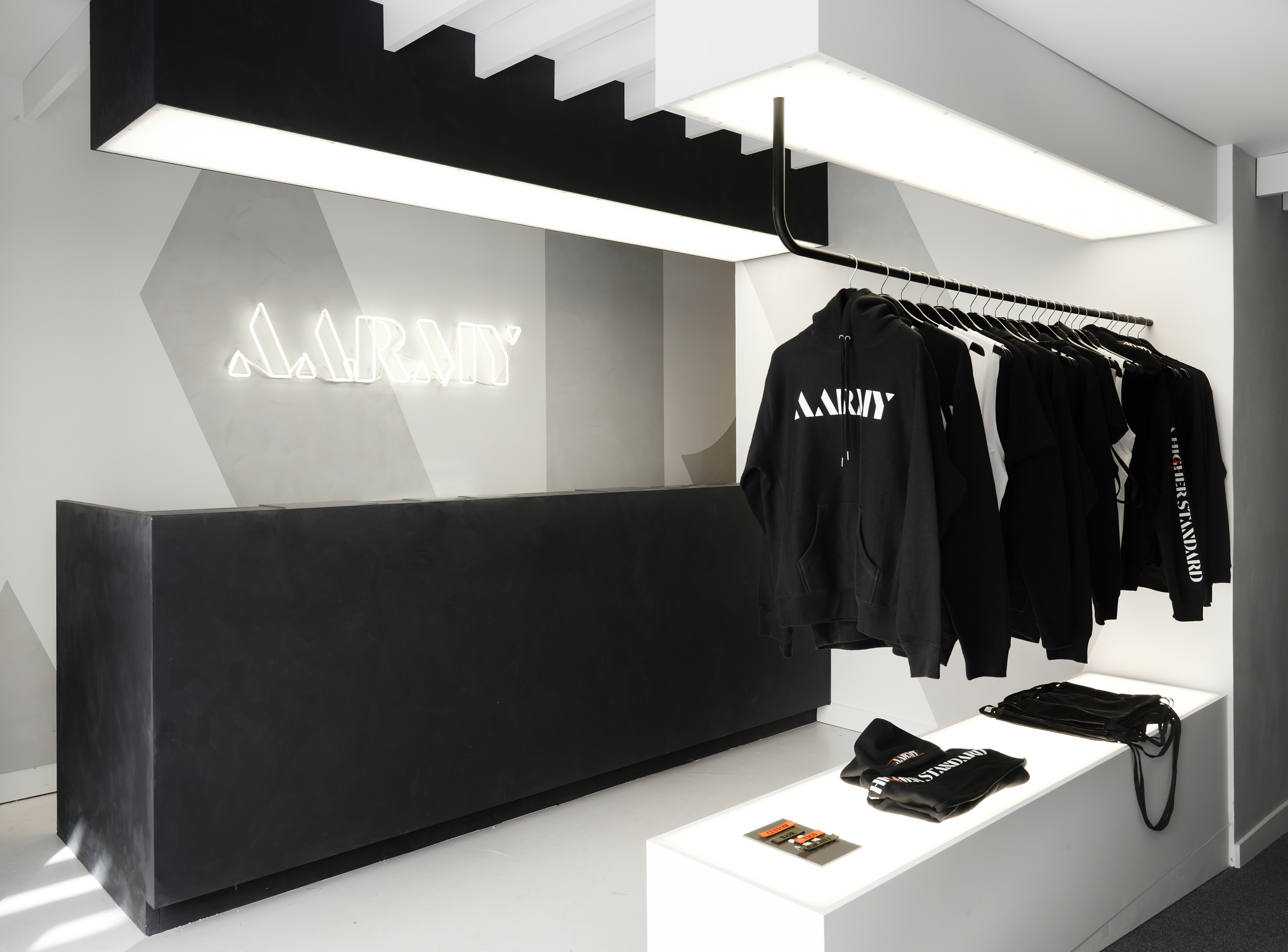 Design Solution
"Throughout the studio, we used a defined palette of branded colors to give the space a wholistic feel, as well as brand continuity with AARMY's New York City studio," Munoz said. The designer chose an all-black finish, installing lights in the semi-circular cycling room. He aligned Alcon Lighting's linear lighting from the wall to the ceiling. Lighting elicits a sense of motion, like a spaceship's jump to hyperspace. "Once the sessions are complete," Munoz said, "the lighting dials back in order [for the user] to decompress, clean up and push through the rest of the day."