Low Voltage LED Landscape Path Lights
At Alcon Lighting, we hand-pick LED Manufacturers to make sure our Low Voltage LED Landscape Path Lights meet the highest quality and strictest energy standards. Our LED Landscape Path Lights are designed to elegantly compliment modern and traditional front yard landscape lighting designs.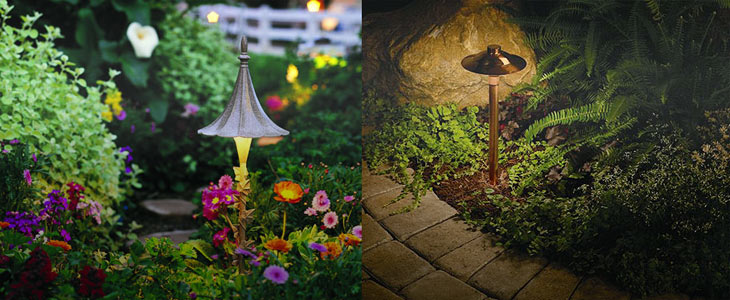 Alcon Lighting hand picks only the best LED Landscape Lighting products manufactured by Kichler, Evergreen LED, Vista Outdoor, Progress LED Lighting, and BQL LED Lighting. The LED chips used in these select fixtures are manufactured by either Phillips, CREE, or Nichia.
LED Landscape Lights produce a crisp light quality with a brighter lumen (light) output and only use 10-15% of the energy consumed by most Halogen landscape fixtures. LED Landscape Lights are available in a Warm White (Halogen Light Color) and a Cool White or Day Light (White/Blue Light Color) to compliment either a traditional or a modern design setting.