A Brief History...
Alcon Lighting opened its doors in 1987 in sunny Los Angeles, California. At the time, it was primarily a lighting and electric supply store selling mostly wires, pipes, wall switches, rheostats and light bulbs.
In 2002, after the initial shift towards energy efficient lighting, Alcon Lighting began stocking fluorescent light bulbs and some then funky looking LED light bulbs for their store. Now with access to over 300 lighting manufacturers-80% of which focus solely on energy efficient lighting-Alcon Lighting has become highly recognized as a leading energy efficient lighting distributor. Quality, Dependability, & Innovation. This triangle reflects one of the most notable factors that has resulted in the lasting success of the company.
With a reputation for the depth and expanse of its energy efficient lighting inventory, Alcon Lighting firmly believes that LED Lighting is the final step in energy efficient lighting solutions and the ideal replacement for all lighting applications. An LED light bulb can reduce heat and energy consumption by 90% while increasing color rendering and light quality.
Today, Alcon Lighting has a warehouse in Downtown Los Angeles and a storefront and showroom located on Robertson Boulevard at the Culver City, Beverly Hills border.
Alcon Lighting specializes in 3 core services:
Product Design
Product Distribution
LED Lighting Retrofit Consultation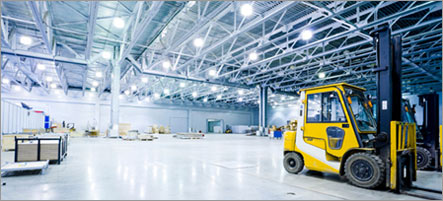 Why Shop at Alcon Lighting?
Alcon Lighting was created by professionals with experience in energy efficient lighting sales, manufacturing, distribution, and design. By keeping current with the latest trends in energy efficient lighting and interior design, Alcon Lighting strives to carry products that will be the focus of your warehouse, office and home's décor. Alcon Lighting's team is actively seeking to add new product lines to a roster that includes superior quality and value.
We want your experience on our site to be satisfying, so please do not hesitate to call us or contact us via email.
Our Featured Lines
Alcon Lighting selects manufacturers based on the uniqueness, quality, and availability of their products. Please feel free to contact us if you are interested in having our company distribute your products.
Our Happy Customers
Dolia, Bebe Beverly Hills

"For LED under-cabinet lighting, Alcon Lighting is the place to go. I thought LEDs were bright blue, the ones they recommended are the same color as my old incandescents. Well informed staff. Pleasure to do business with. "
- Dolia, Bebe, Beverly Hills
The Grove, Los Angeles

"Alcon Lighting has been a great help! We used to have warm white fluorescent color temperatures mixed with cool blue-ish looking fluorescents. The lighting as the Grove is now uniform. Thanks guys."

-Management, The Grove, Los Angeles, CA


"Knowledgeable team. Professional organization. I call on them whenever I have an LED lighting project. "
- Beau W., Set Design
Sony Pictures
Culver City, Ca