12V | 120V | 277V LED WELL LIGHTS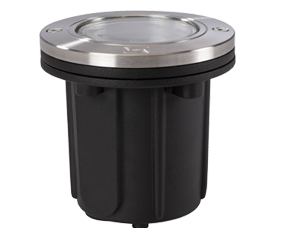 Our Architectural In-Grade LED Well Lights are available in low voltage, line voltage and 277V, ideal for commercial and residential applications. High quality outdoor LED well lights must be made from marine grade solid brass or stainless steel in order to withstand corrosion and rust.
Alcon Lighting's outdoor low voltage and line voltage LED well lights meet strict outdoor energy efficient lighting standards and are hand-picked to ensure the best quality. Our high-end LED In-ground Well Lights and outdoor in ground led lighting landscape lights fit perfectly into any modern application with architectural design in mind. The well lights can brighten up walking areas or decoratively embellish the landscape. Because of the slim profile, LED well lights are sturdier and less intrusive making them an excellent choice for a variety of outside applications including concrete driveway applications.