Published on March 28, 2023
Last updated on April 13, 2023 9:23 am
Reader Mode
Architects seek light fixtures that offer user-friendly features and support their design goals. These customizable lights, often referred to as architectural or specification-grade, comprise the majority of lighting products used in commercial applications today.
Creating an intelligent, practical and principled design strategy can lead to a healthier and happier occupant experience.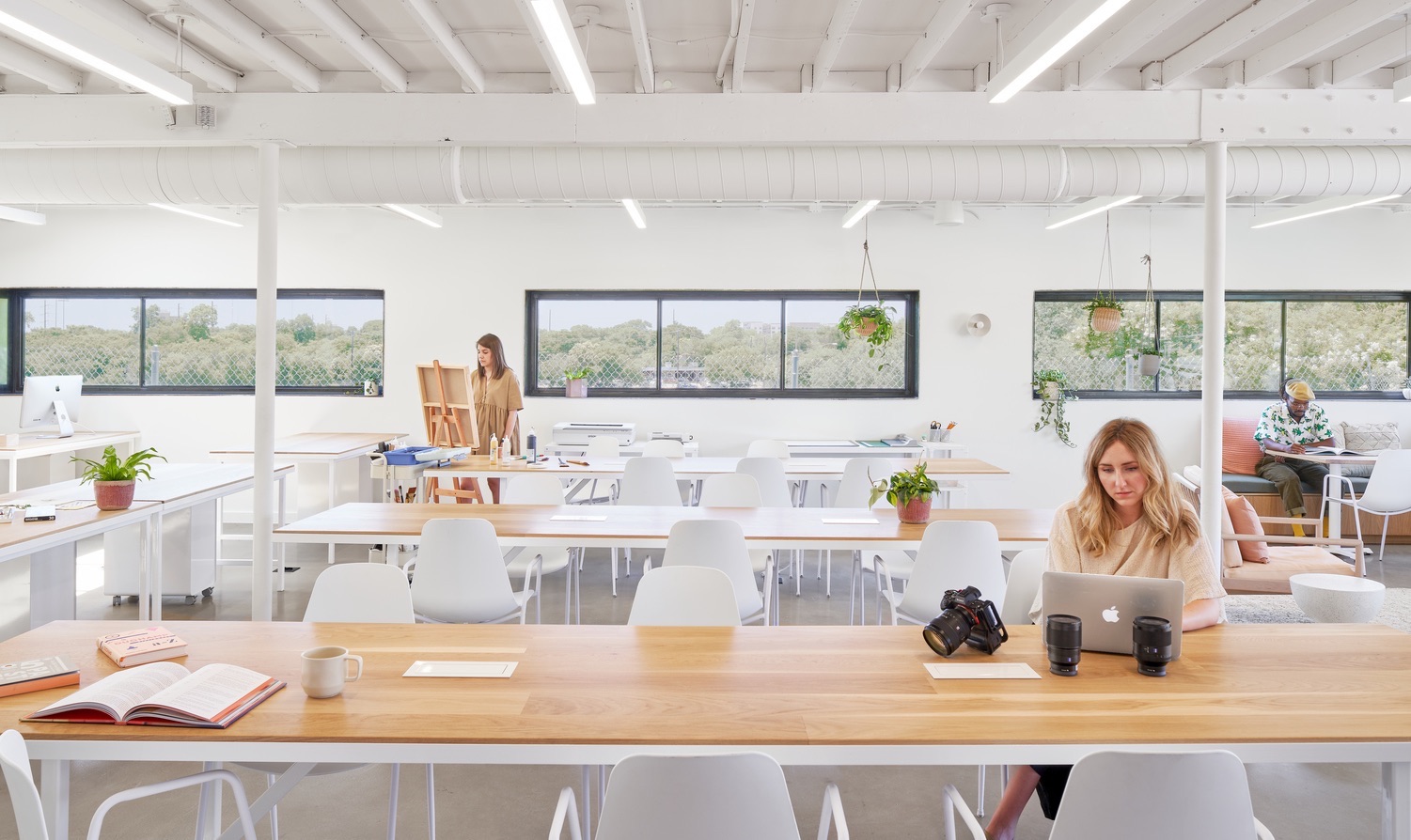 Here are a few tips to guide you in your commercial lighting specifications:
Invest time in planning
A perennial lesson in proper lighting design is to invest plenty of planning time. Inadequate planning can result in added costs and construction delays.
Development projects often encourage shortcuts thanks to tight schedules and extensive client demands. The customer can be tempted to adopt a short-term strategy when what's needed is to stop, study and account for occupants' needs and the intended use of the space.
Account for purpose
When preparing to order interior and/or exterior lighting for a workspace, retail or other commercial application, first review our architectural lighting design guide. Then visualize and anticipate the users' needs and formulate your goals before conceiving an effective lighting design scheme.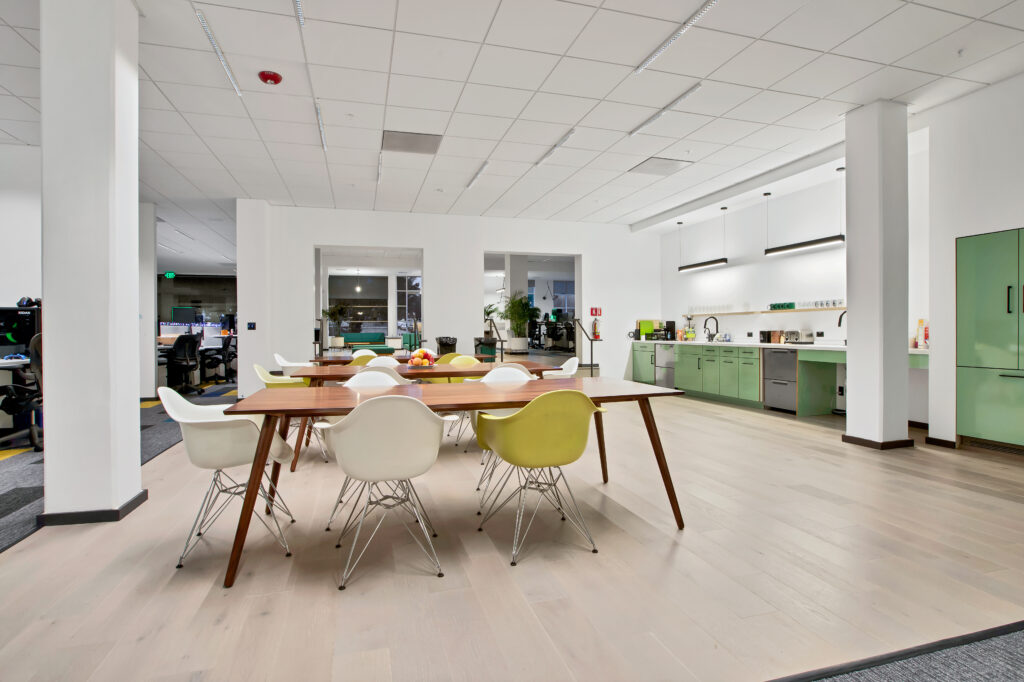 Know the energy regulations
Energy regulations aim to reduce energy consumption with the goal of limiting human effects on climate change. Global trends focus on achieving net-zero emissions status—that means running entirely on renewable energy.
These regulations affect commercial development in the form of strict mandates regulating lighting power allowance, occupancy and daylight controls and demand-responsive and automatic-receptacle controls.
Understanding your local energy regulations can reduce building inspection time and improve occupant experience. Review our U.S. Commercial Lighting Energy Regulations Guide to become familiar with your local energy regulatory body and their code.
Understand lighting specifications
Whether you are an owner-builder, a lighting designer, an architect or a contractor, understanding the latest lighting technology can improve construction results and increase the value of your project.
As a builder or contractor, if you have received a lighting plan, stick to your lighting schedule and the products specified by your lighting designer or architect. If you are unable to order a product on your lighting schedule due to cost or lead time, you may select an alternate product that matches the base specifications.
When the selected wattage is too low, for example, installed lighting can fail to illuminate as desired. If a product's wattage is too high, lighting can look harsh, feel tough on the eyes and fail to meet your local energy mandates.
Here are a few key specifications to note:
1. Dedicated LED light fixtures vs. replaceable LED lamps
Most LED light fixtures today are designed with built-in LED boards. This allows for better heat syncing, which increases the lifespan of the fixture. Another benefit is reduced dark spots, resulting in an evenly distributed glow of light.
One disadvantage of LED light fixtures with built-in LED boards is that, in the event of a defective light, the user would have to uninstall the entire fixture and reinstall a manufacturer warrantied replacement.
The next most popular type of LED light fixtures are those with replaceable lamps. One advantage of these is the ability to easily replace a defective LED lamp or upgrade the light color and intensity with aftermarket lamps found at your local hardware store.
Disadvantages of LED light fixtures with replaceable lamps include limited performance predicting for designers and specifiers, as well as impaired heat syncing.
2. Bluetooth Mesh vs. Wi-Fi
Unlike other wireless lighting systems, such as Wi-Fi, Bluetooth mesh lighting systems are designed for large collections of devices. Imagine thousands of switches; heating, ventilation and air conditioning (HVAC) sensors; light fixtures and shades communicating with each other via message forwarding across devices in a Bluetooth chain until reaching the destination to perform a function, such as turning on the third-floor office's lights.
3. Lighting color tuning and tunable-white
Today's LED color tuning system allows users to control the color of light anytime after installation. Color tuning affords the ability to attune lighting to individual preferences or specific needs. For example, the user can set the LED light fixture to follow the sun's natural east-to-west course throughout the day or choose from standard presets (i.e., dawn, morning, midday, afternoon and evening).
4. IoT
Oracle describes the IoT as a "network of physical objects—'things'—embedded with sensors, software and other technologies for the purpose of connecting and exchanging data with other devices and systems" over the internet.
Interoperability progress toward office, home and architectural-grade lighting with voice-activated commands could be accelerating, according to a lighting scholar and trade association. Imagine voicing such statements as "Turn the lights orange in the customer service room,"or "Give more natural light in the fitness space," or "Put the lights on in the baby's room" with instantaneous results.
5. Demand responsive lighting
Demand response lighting controls utilize mechanisms to dim lighting levels during periods of high demand, primarily to aid utilities in maintaining grid stability.
The Demand Responsive Lighting Control Declaration of California's Title 24, (Part 6, Section 110.12(a)1B) "…requires that all demand responsive lighting controls be certified by the manufacturer as being capable of responding to signals from an OpenADR 2.0b Virtual End Node [utilities or state-controlled software]."
Consult a lighting designer or architect
Reflect on the architectural goals for your building and consider how lighting can further the design narrative, but then it's important to rely on your architect or lighting designer to handle the details.
When researching lighting designers or architects, determine their expertise, whether commercial or residential. You may also consider their core design values: Do they prioritize occupant experience or pushing the boundaries of design? Lastly, reaffirm your own design values, such as whether you place weight on the occupant experience versus broader design statements.
Use licensed electricians
Proper lighting installation is crucial for safety as well as achieving design goals. Improper installation can potentially delay and disrupt construction deadlines and void product warranties.
When it comes to lighting installation, licensed electricians should always handle the work as it involves complicated wiring. A knowledgeable and experienced electrician can safely install fixtures, whereas improper lighting installation can pose serious fire hazards and threats to both property and life.
Browse our Insights Blog and Learning Center for guides, stories and advice for choosing the right type of lighting for your project. You will learn the background and history of the lighting industry, including the contributions of architectural and design pioneers such as Tesla, Eames and Edison. We also offer specialized tools like lumen calculation, as well as detailed information on selecting lighting for a variety of project types. Take advantage of these resources so that you can select the best smart lighting systems that foster productive and life-affirming environments.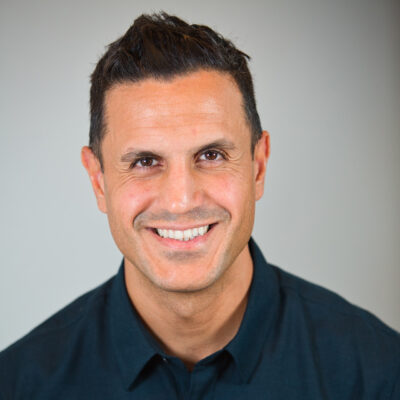 David Hakimi
Alcon Lighting creative director and co-founder David Hakimi works to improve lighting through research, development and education. David strives for efficiency in lighting, affording architects, lighting designers and engineers the ability to maximize LED lighting design and application. David is a graduate of the University of California, Los Angeles, where he received a Bachelors in history. David also studied lighting design at IES in Los Angeles. He traces his and Alcon Lighting's commitment to innovation, accountability, quality and value to lessons learned from his father, Mike Hakimi, a lighting craftsman, salesman and consultant in Southern California for more than four decades. Today's lighting for commercial use requires a deep, complete understanding of smart lighting systems and controls. David takes pride in his lighting, energy controls and design knowledge. He is driven by the desire to share his insights into lighting specification and application. This quest to share his knowledge was the impetus for David to create Insights, Alcon Lighting's blog and resource center for helping the reader understand lighting and its application to space.