Architect
Nicholas Hunt, partner and president, Texas-based Hunt Architecture
Lighting specifier
Nicholas Hunt
Date of completion
Background
Re-purposing what had once been a locksmith shop, Hunt remade the building with respect for the existing ceiling structure, retaining concrete block walls and exposing ducts. "Giving the client a range of work spaces was the key," Hunt said. "We wanted to create space to share and mingle."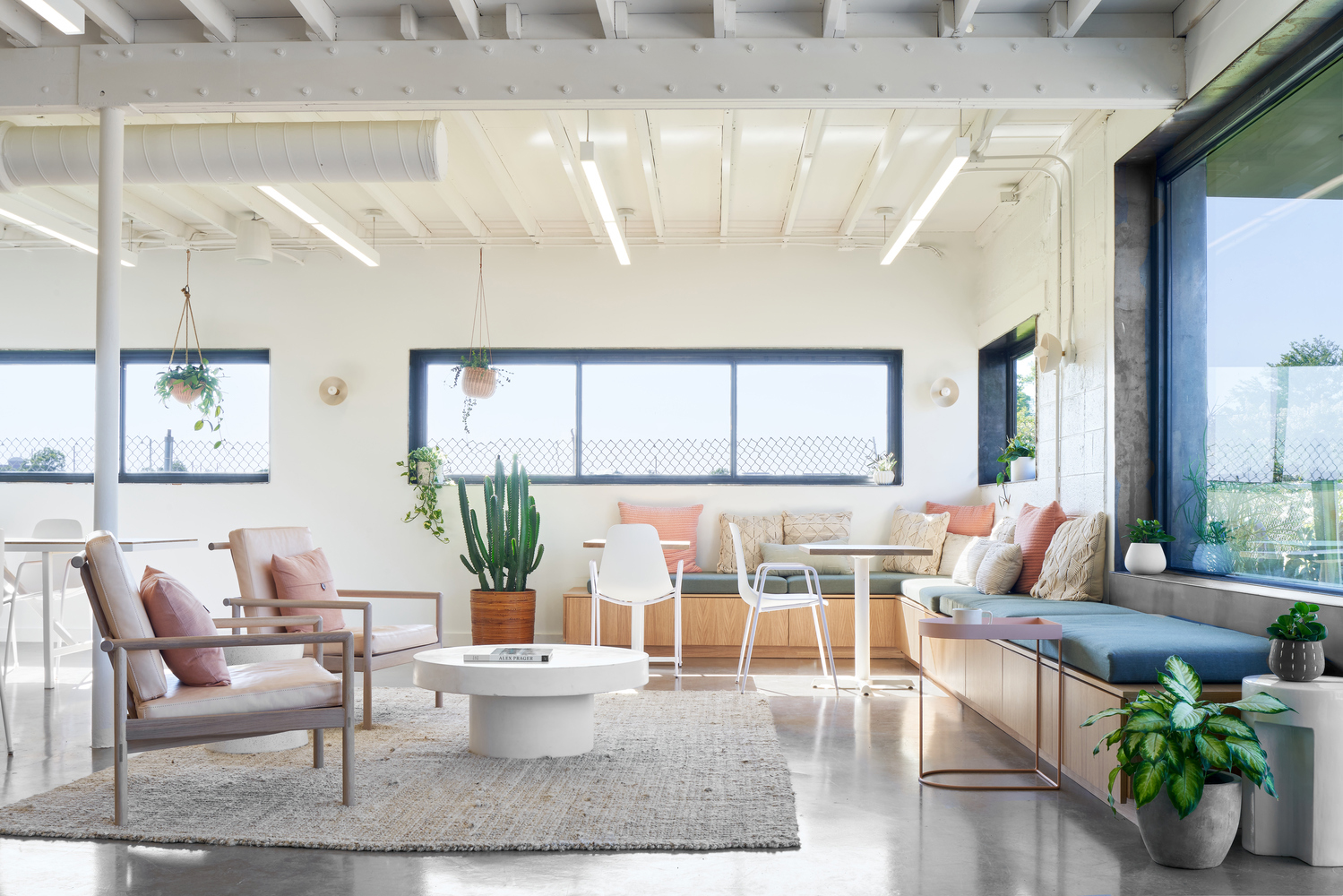 "Hunt aimed to provide enough desk space to spread elbows to type, write and create with room for power outlets while integrating ample, natural lighting and privacy—in anticipation of post-pandemic demand for those who prefer to work in social environments."
Goal
Hunt says he "wanted to create the feeling that the building itself is handmade. It's located in a quirky part of Austin [so I] wanted to be respectful of the quirkiness of the neighborhood." Hunt aimed to provide enough desk space to spread elbows to type, write and create with room for power outlets while integrating ample, natural lighting and privacy—in anticipation of post-pandemic demand for those who prefer to work in social environments. The architect set out to evoke the craftsman ethos.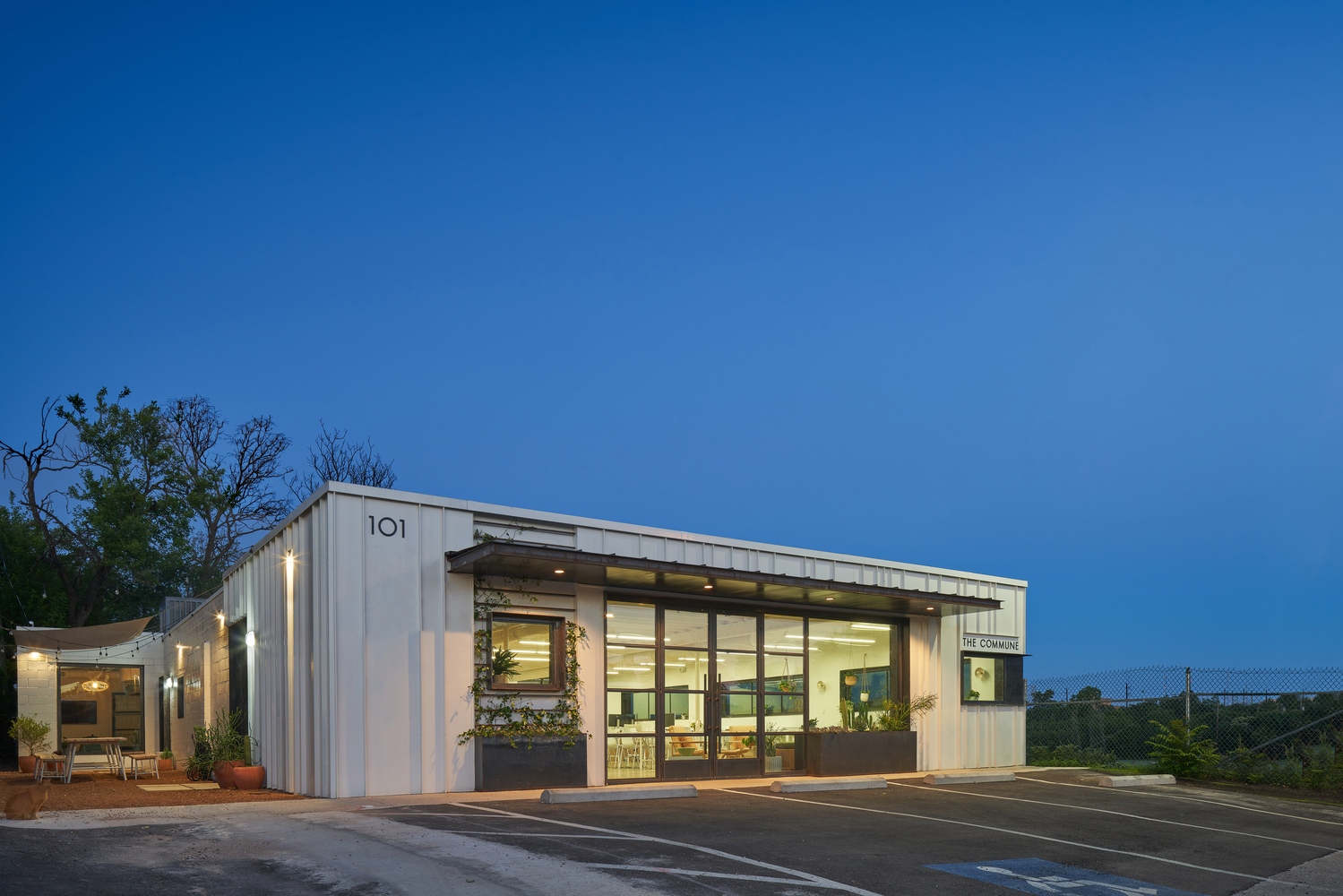 Challenge
Creating a hybrid of private and shared workspaces for a membership-based business model providing access to the Internet, electrical power, a printer, communal work table and/or private offices, depending on the size and budget of an enterprise. Regulations prohibited enlarging the building.
Two foundational principles of lighting design guide most designers and architects—the qualitative (or aesthetic) aspect and the quantitative (or engineering) aspect of light. Architectural lighting is concerned with the qualitative lighting experience. The qualitative pertains to ensuring that a space has a pleasing ambience. It is the artistic interspersing of shadows and light, darkness and illumination, highlighting certain figures and form.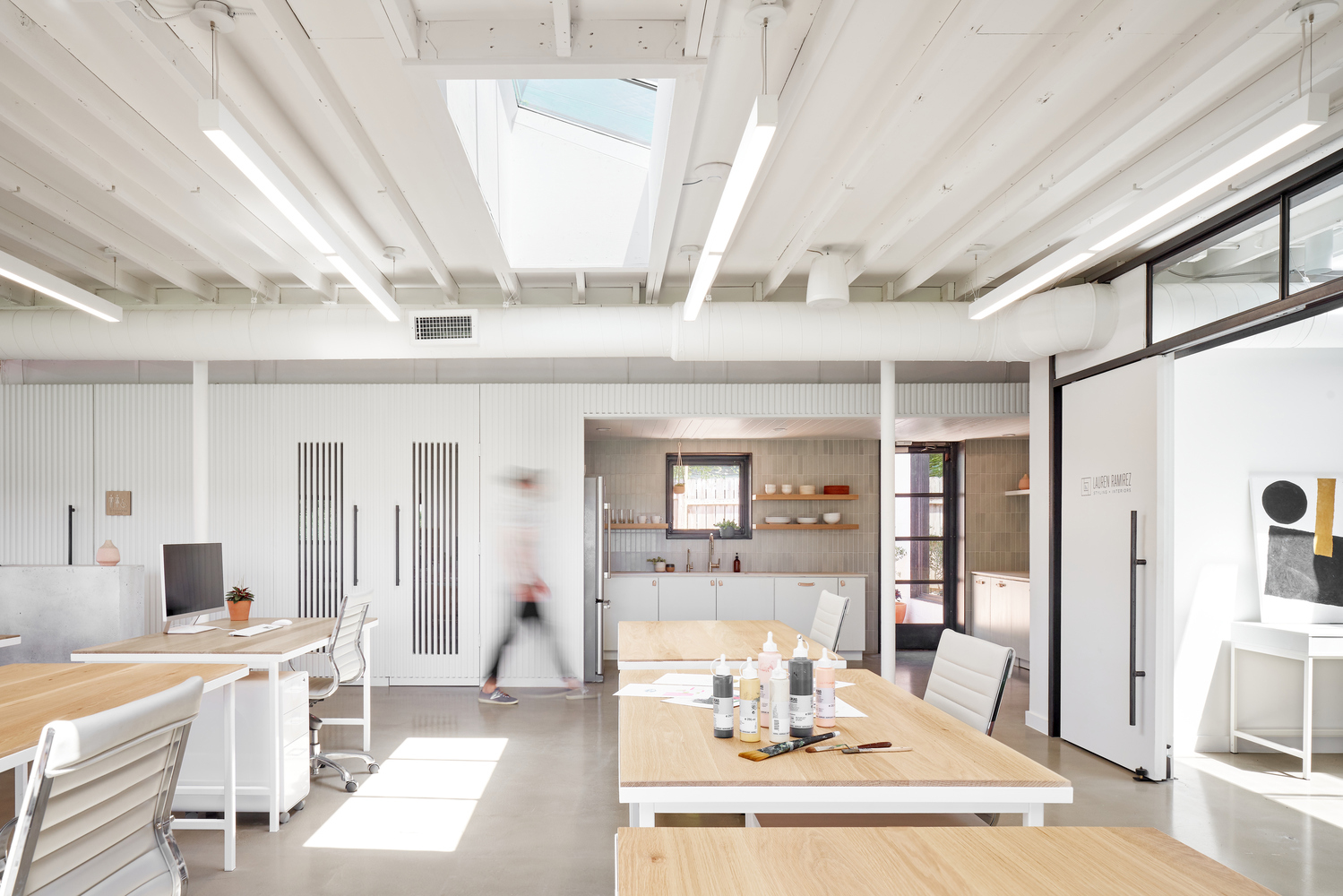 Alcon 12180-4 LED Field-Tunable Architectural Pendant Ligh
Seeking to fit trusses with long, thin linear pendants, also known as linear suspension lighting, the architect chose Alcon Lighting's commercial-grade LED office lighting. "The proportion was perfect," the architect reports. "It's not overly attached, so the hangers don't draw attention."
Shop Now >
Alcon 12180-4 LED Field-Tunable Architectural Pendant Ligh
Seeking to fit trusses with long, thin linear pendants, also known as linear suspension lighting, the architect chose Alcon Lighting's commercial-grade LED office lighting. "The proportion was perfect," the architect reports. "It's not overly attached, so the hangers don't draw attention."
Shop Now >