Alcon 11155-S SkyBox Surface Mount LED Light Box
Lead Time
Built to Order: 2-4 Weeks
NOTE: Due to chronic shipping and trucking problems in the nation's supply chain, built-to-order products may be delayed. Alcon Lighting strives to meet and/or exceed lead time estimates, which may vary. We appreciate your understanding.
Other Products You Might Like
Product Information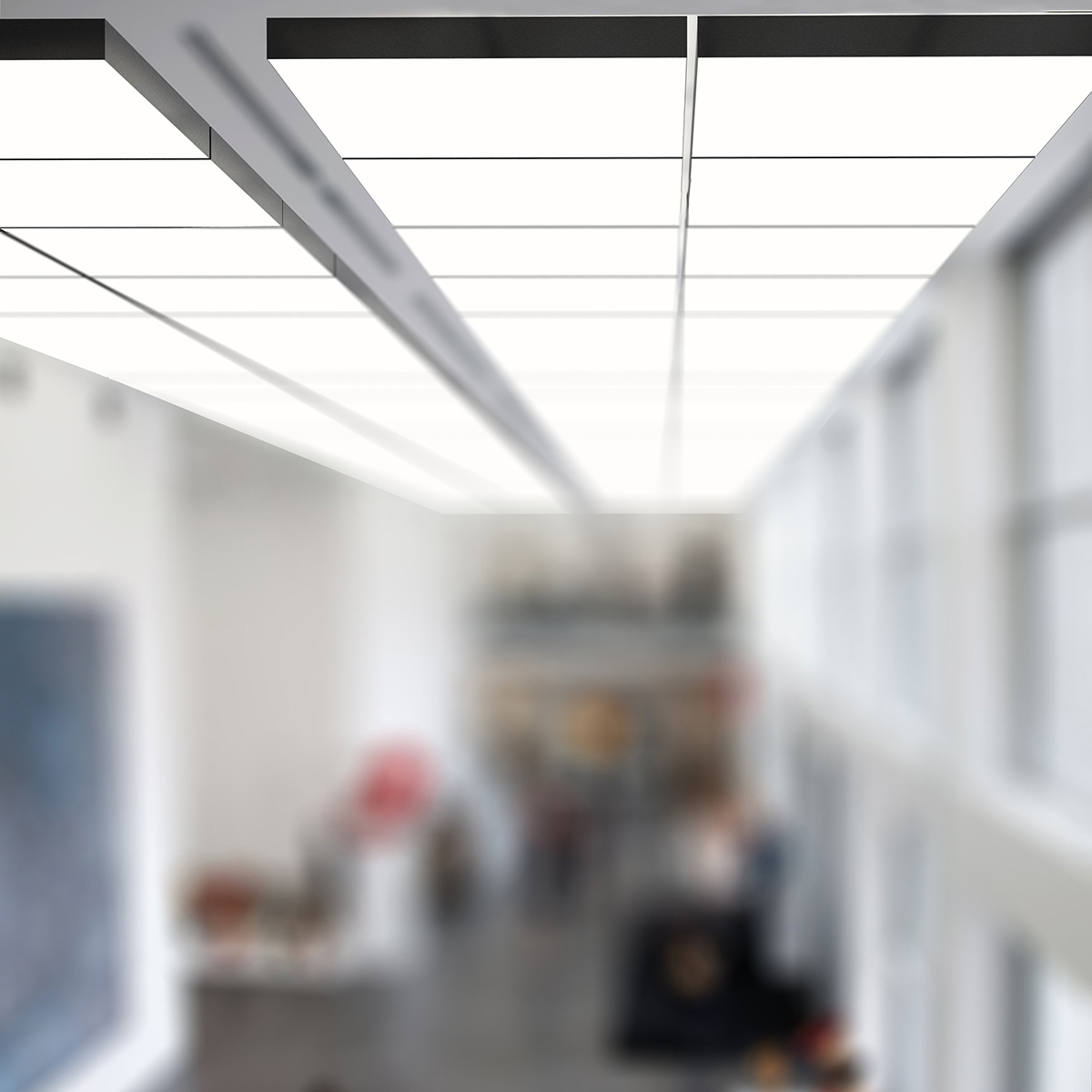 More Information

| | |
| --- | --- |
| Manufacturer | Alcon Lighting |
| SKU | 11155-S |
| Return Policy | Assembled to Order. Non-Refundable. |
| Regulations | Made in America |
| Voltage | 120-277V |
| Finish | White, Black, Silver |
| Color Temperature | 3000K Soft White, 3500K Neutral White, 4000K Cool White, 5000K Day Light |
| Driver | 0-10V |
| Features | Emergency Backup Battery |
| Mount Type | Surface |
| Lumen Output | 2,500-4,900 Lumens, 5,000-9,999 Lumens |
Diecast in steel with an extruded body, our LED light box mounts on the surface is available with 90+ CRI of LED illumination for showroom, building lobby, office space or conference room lighting. This surface-mount downlight is made in the U.S.A. with a 1/16" ultra-thin frame and stretch glow fabric that produces an even and soft glow, and provides up to 8,800 lumens of LED light in the 4-ft by 4-ft body. Ideal for today's commercial, hospitality and residential interiors, our Skybox comes in 1-ft by 1-ft, 2-ft by 2-ft, 3-ft by 3-ft and 4-ft by 4-ft square shapes.