Published on December 29, 2020
Last updated on June 2, 2023 3:39 pm
The word office derives from the Latin term officium. This translates in English to "task performance." For ideal working conditions on any given interior task, whether inside a building, gathering place or home, providing evenly distributed high-CRI LED light with human-centric lighting design principles, is crucial for improved health, mood and quality of work. The post-pandemic workspace may also need to account for a demand among humans who prefer to work in social environments.[mfn]1[/mfn]
Proper lighting design combined with an understanding of lighting's effect on the human body can improve worker wellness and efficiency while reducing operating costs. 
The guiding principles of lighting design are a starting point. But the ultimate office lighting determinant is the unique nature of the work itself, including any specific task-related habits practiced by the worker.
Begin configuring good office lighting by calculating the number of lighting fixtures needed for the office interior. To determine the average uniform horizontal illumination in foot candles (fc) for an entire room, the Illuminating Engineering Society of North America (IESNA) Lighting Handbook, Ninth Edition advises that you choose "a fixture from a catalog, and then uniformly space the fixtures throughout the room."
Figuring appropriate light levels for the uniformed workspace, according to the guidebook, means extending lighting power density (LPD) values from lighting a public area using 2 fc to 5 fc, to lighting visual task areas of extremely low contrast and small size using 1,000 fc to 2,000 fc. These recommendations account for factors such as someone's age, the room surface's reflectance and background reflectance.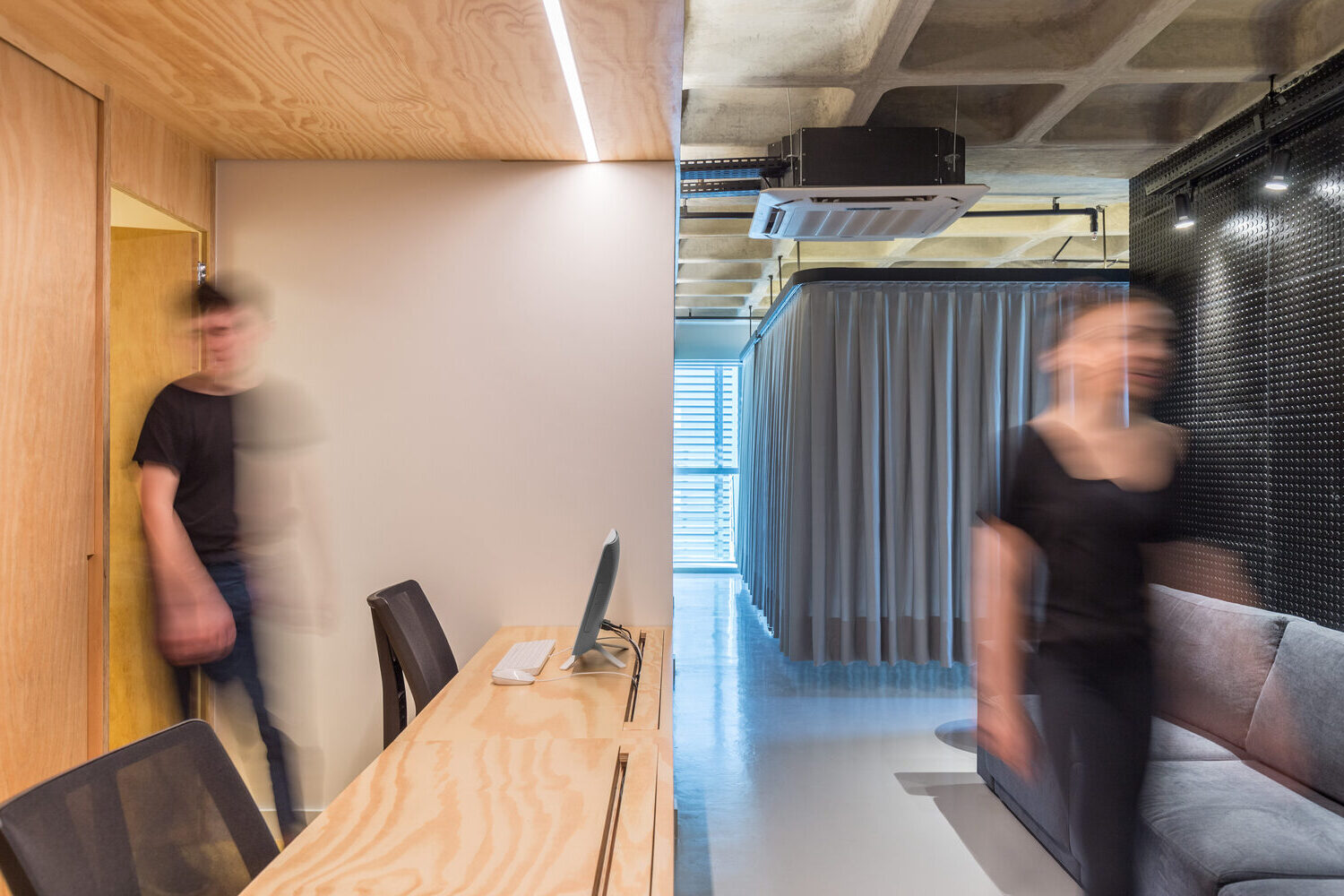 For in-depth reporting on lighting calculations factoring cavity ratios, room size, dimension, light loss and proportion using various methods and formulas, read this article.
Certain lighting fixtures can meet more general, all-purpose demands. For example, suspended or pendant illumination can deliver adjustable, quality light that may accommodate various office inhabitants. A pendant or chandelier design could reduce installation costs and foster an easier repurposing of luminaires when changes become necessary in a workspace.
Recessed lighting can hide, conceal or embed the light fixture away from the worker, so that those working underneath the light are not distracted, letting workers create and work in open space. This can be an especially useful asset to the designer and architect.
Commercial-grade lighting applications may necessitate the use of durable high-traffic illumination that draws attention toward or away from certain product displays, work projects or spaces. The use of indirect uplighting or downlighting with accents, for ambience, general lighting, or for overall brand clarity and consistency can be integrated from design to installation, whether using linear LED lighting of varying lengths or daisy-chained lights to reduce power strain. Consider a variety of adjustable controls.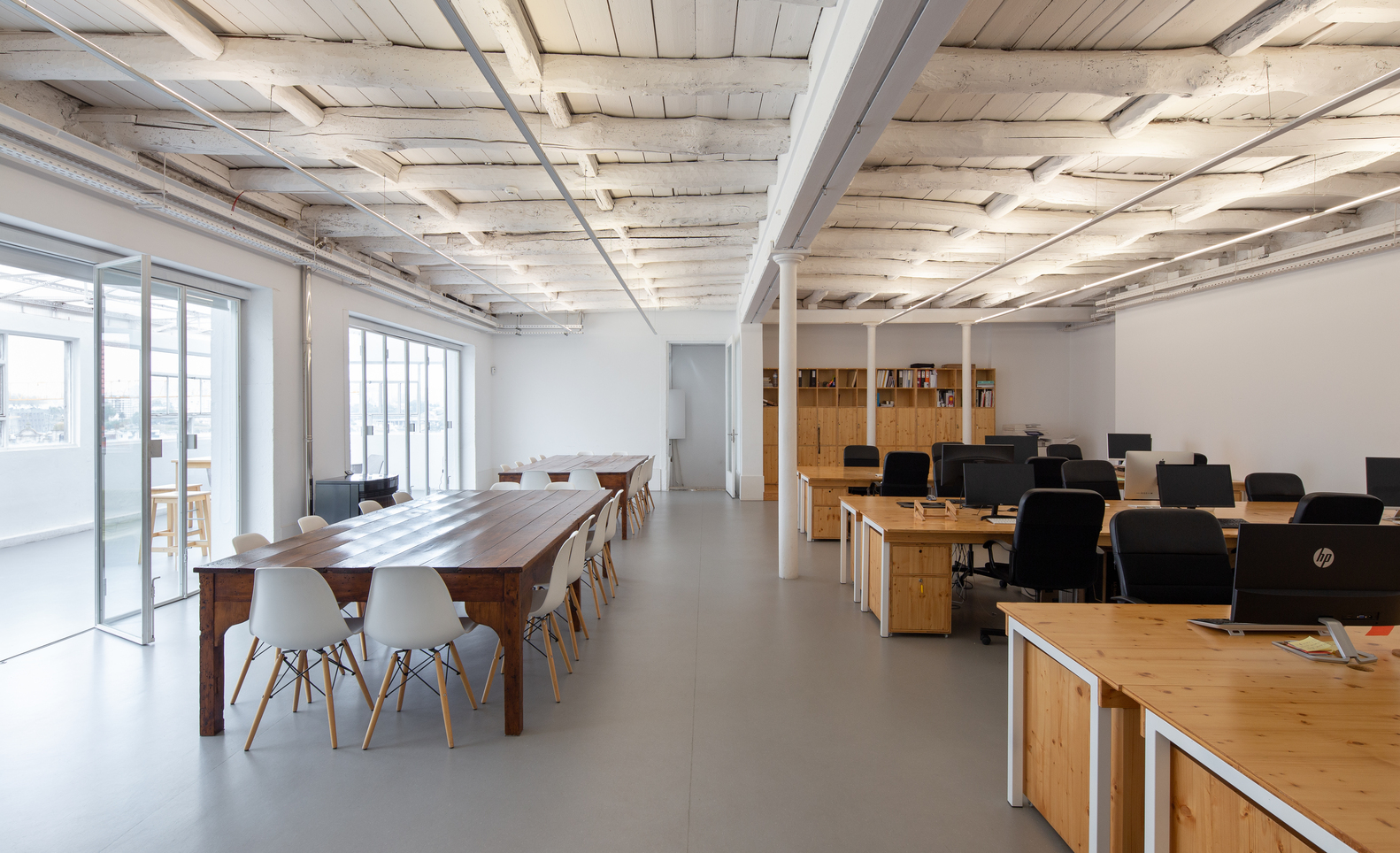 The days of lighting office space with blinding or garish fluorescent troffers are fading. Visible lights can be mounted away from walls, nested in a cove or higher up on the wall. LED backlights behind a diffuser can enhance recessed lighting. Also consider flat, or planar, LED lighting, such as LED panel lights or troffers, to create uniform general light distribution.
Whatever the workspace or office lighting design, be sure to conduct an inventory of the full range of factors including overall workplace ambience, psychological and mental health, workers' sensations, sensitivity and any migraine or other health triggers, as well as ideal work conditions, interest and enthusiasm of the humans who'll work in the space.
Human-Centric Lighting 
Recent research on the effects of light color and intensity on the human body has spawned a movement for human-centric lighting design, primarily for healthcare, office and even residential lighting applications. The goal of human-centric lighting is to benefit biological and emotional health or wellness of humans. Emphasizing cooler, daylight color temperatures during daytime can improve sleep quality and workforce alertness.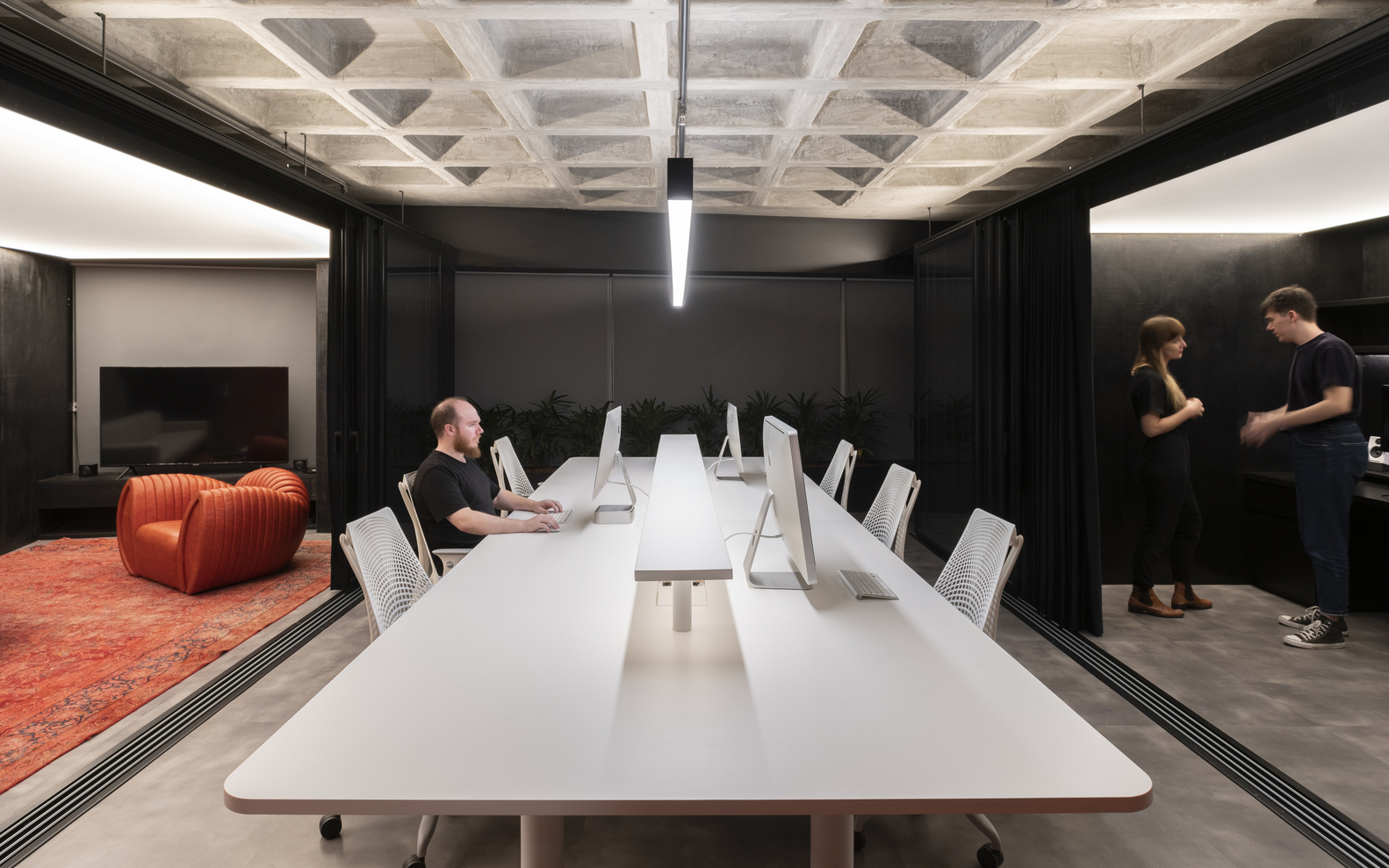 Accordingly, here are some bullet points we think you should consider:
Create a clear and cohesive environment to invite, engage and entice the individual to experience a sense of connection

Enable workers to safely, comfortably and efficiently perform tasks

Integrate and balance accent, ambient, task and any superfluous or cosmetic lighting into each workspace

Allow a smooth transition from space to space

Design lighting for long-term comfort

Integrate and control daylight to improve worker morale

Address cost efficiency and government codes and controls

Account for dimming, battery backup and lamp life

Factor one's experience of the company from various perspectives, including contractors, employees and customers

Consider lumen maintenance

Create daylight control and light distribution

Brand the lighting to project the company image

Use measurement for defining light source color properties

Correlate color temperature and Color Rendering Index to yield workspaces in sync with circadian rhythm

Factor that reflection and glare are potentially harmful to office lighting; allow the eye to see tasks and devices clearly without distracting, damaging conditions

Provide a welcoming and productive environment

Daylight harvesting is the use of smart lighting controls and sensors that dim electric light output on brighter days
The impact of natural and artificial light on the human body is well established. Though it might seem elementary, it's worth repeating that proper office lighting should foremost enhance one's sense of clarity and productivity and provide a stimulating work environment. Workers, whether principals, contractors or employees, ought to be at liberty to comfortably and effectively perform tasks without distraction. In short, office light should be conducive to the task.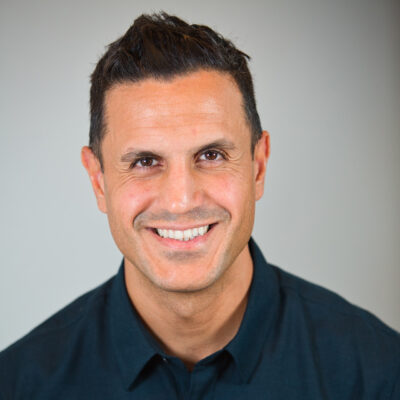 David Hakimi
Alcon Lighting creative director and co-founder David Hakimi works to improve lighting through research, development and education. David strives for efficiency in lighting, affording architects, lighting designers and engineers the ability to maximize LED lighting design and application. David is a graduate of the University of California, Los Angeles, where he received a Bachelors in history. David also studied lighting design at IES in Los Angeles. He traces his and Alcon Lighting's commitment to innovation, accountability, quality and value to lessons learned from his father, Mike Hakimi, a lighting craftsman, salesman and consultant in Southern California for more than four decades. Today's lighting for commercial use requires a deep, complete understanding of smart lighting systems and controls. David takes pride in his lighting, energy controls and design knowledge. He is driven by the desire to share his insights into lighting specification and application. This quest to share his knowledge was the impetus for David to create Insights, Alcon Lighting's blog and resource center for helping the reader understand lighting and its application to space.