Published on November 11, 2019
Last updated on October 19, 2021 2:44 pm
Reader Mode
Optimal lighting for work varies according to the worker and the nature of the work. But ideal work lighting, which means ensuring that a workspace is conducive to work, begins with proper design.
Two key lighting design principles provide the framework for the best design plan; the qualitative, or aesthetic, and the quantitative, or engineering, aspects of light. Qualitative pertains to infusing a pleasant ambience into the work environment while quantitative centers upon providing adequate light for work functions.
For example, a qualitative lighting practice could be balancing light with shadows, which can add a sense of depth to a space, fostering a relaxed, inviting impression of spaciousness. A quantitative step toward ideal work lighting could be task lighting. So, as a starting point, consider the light fixture and output needs of a workspace, i.e., consider quantitative needs and also consider a space's overall look and feel, i.e., consider qualitative needs.
Factors to consider include the worker's age, background, abilities, work functions and physical, intellectual and psychological needs. Also, check government energy or lighting codes, which may necessitate daylight controls and occupancy or vacancy sensors.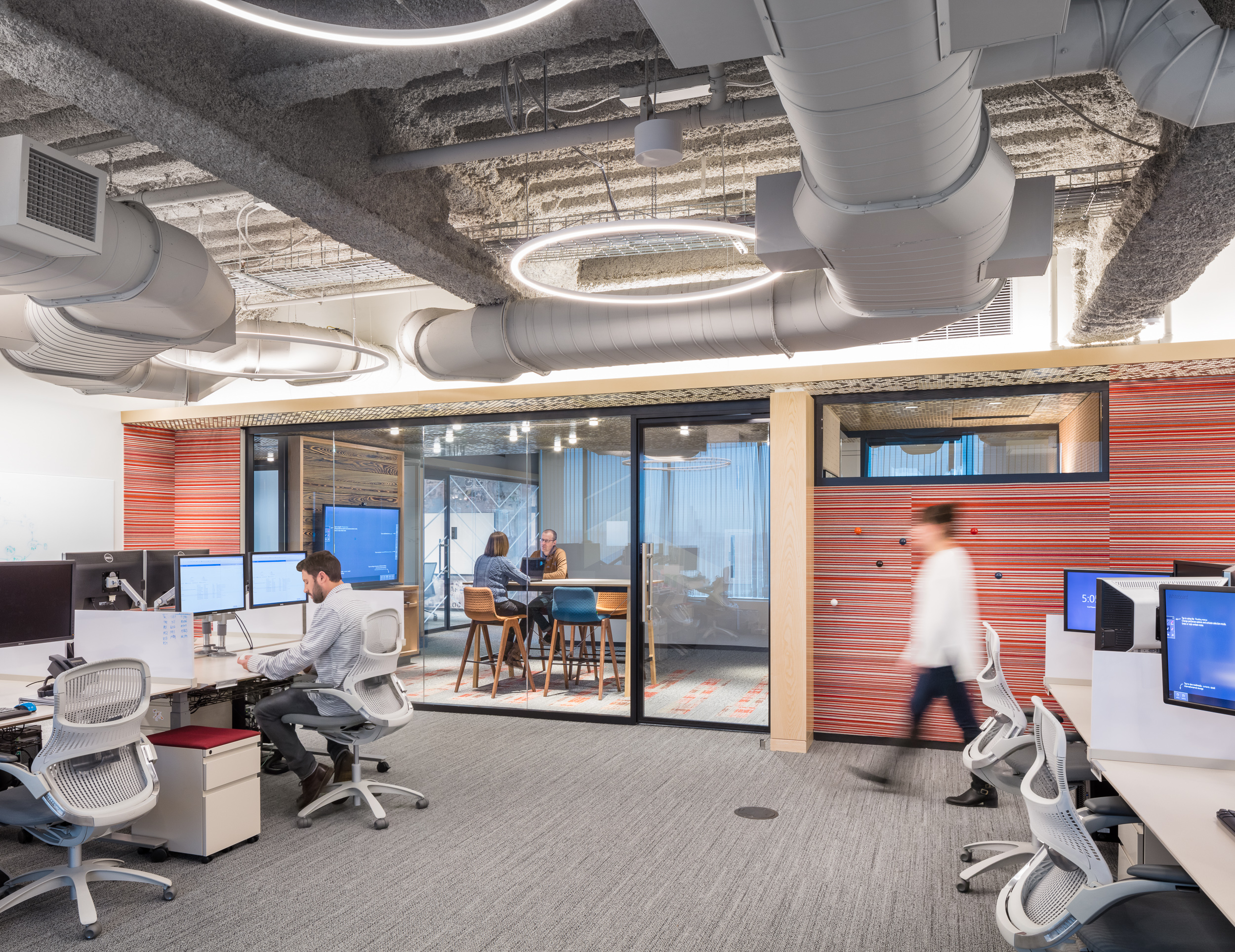 Adopt healthy office lighting
Emphasizing cooler, daylight temperatures, which include bluish hues, can improve workplace performance, according to lighting designers. The University of Surrey's sleep research center conducted a trial suggesting that certain wavelengths of blue light suppress melatonin, the brain chemical which induces sleep. The trial found that, when workers left for home, they were significantly more alert. These workers reported improved sleep patterns. While the trial's not scientifically validated, it's important to note that workers in the trial reported that their visual acuity was better with blue light. After four weeks, 92 percent of those working with blue light at work said they preferred it over the previous lighting.
Another factor which might help improve work lighting is reported in Sleep Journal, which initiated a study comparing effects on workers in windowless offices with those working in offices with windows. Workers in offices with windows and natural light received 173 percent greater exposure to light with bluish hues during work hours — and reported sleeping an average of 46 minutes longer every night.
[elfsight_instagram_feed id="1″]
When a worker doesn't get the natural light exposure the body needs, especially during darker times of year, resulting in winter blues or seasonal affective disorder (SAD), a type of depression linked to the lack of light, it leaves people feeling moody or fatigued. Most who tend to suffer from SAD could benefit from bright light. Even at the work place, light infusion can make workers feel activated. Most work areas receive no greater than 500 lux, a unit of light measurement. However, it's been suggested that illumination of up to 2,000 lux in work areas during both morning and afternoon reduces stress and energizes the body.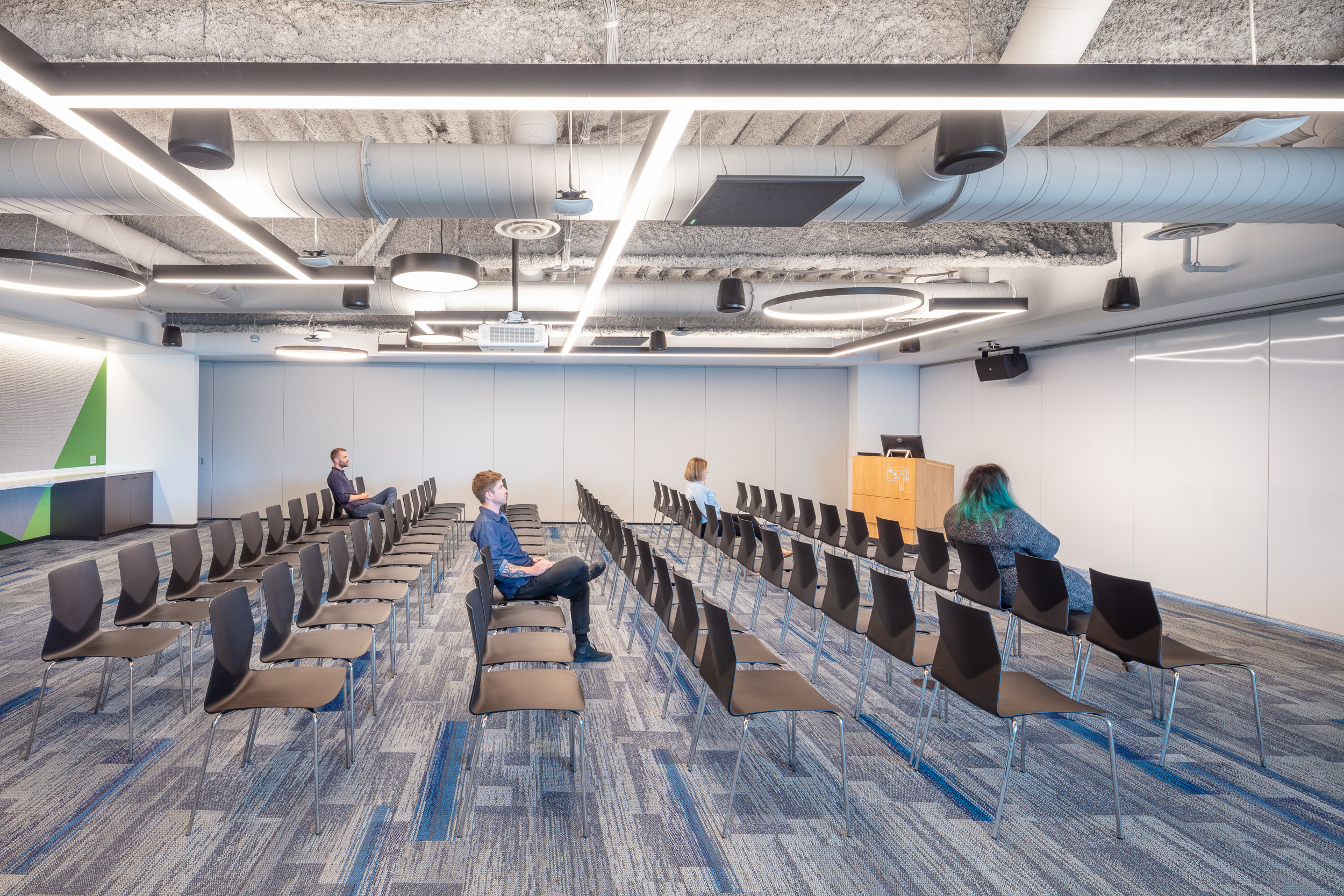 Work places can harness daylight during any time of year, though if natural lighting is not accessible, LED lighting can closely reproduce natural light, mimicking the properties of sunlight. Workers can also consider stepping outside for a break or disembarking from the bus or subway a stop earlier than usual and walking to the office. In any case, managers seeking to maximize productivity ought to encourage each worker to aim for at least 30 minutes of exposure to daylight per day.
Ideal office lighting can stimulate quality work
Creating perfect lighting for the office or work space can be challenging. But it's ultimately rewarding. Indeed, optimal work lighting can boost worker motivation, productivity, health, satisfaction and profits.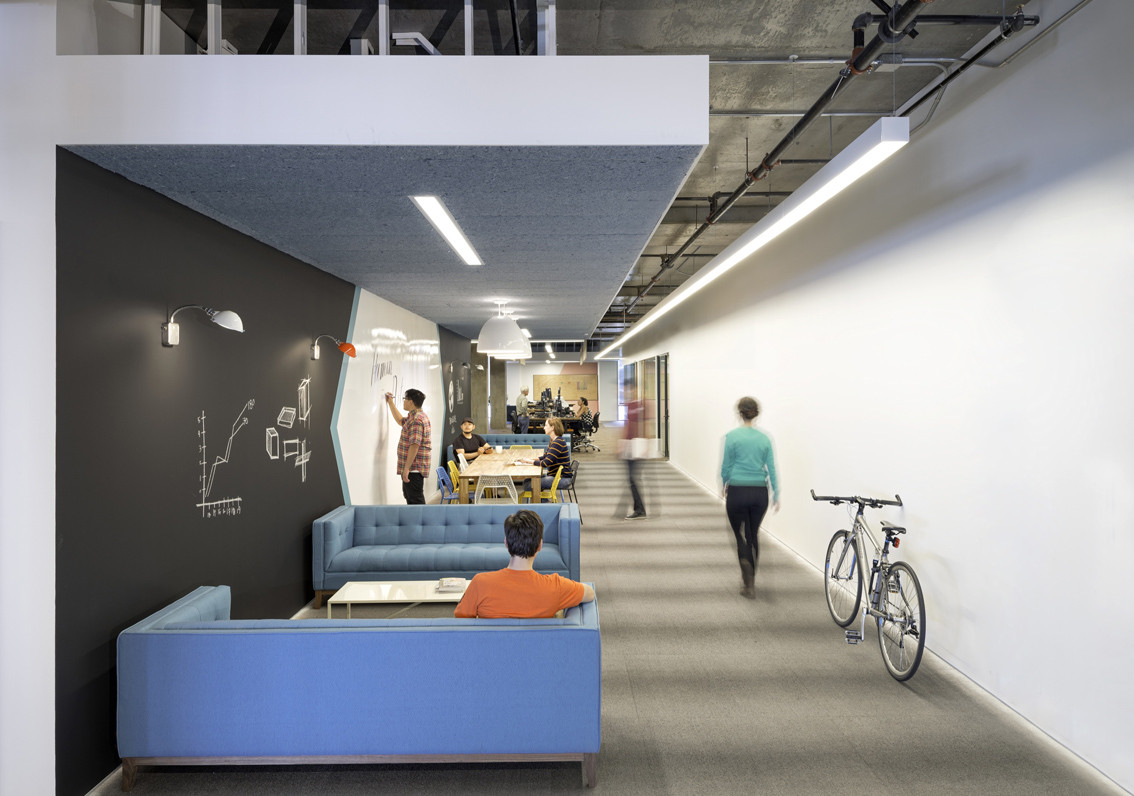 First, besides previously addressed information, consider how lighting can affect the worker's whole experience. Dim lighting can strain the eyes and induce headaches during work, which, in turn, can impair productivity and contribute to fatigue. Dim lights can also make the worker feel drowsy and unfocused.
Desk lamps at individual work stations provide both direct, task-oriented and indirect, background lighting which helps reduce glare. Projects, tasks and work such as reading, writing, working with one's hands, such as assembly or craftsmanship, and cooking or sewing, gain from task lighting. This is likely to induce, foster or otherwise ignite or engage a positive work focus, production and outcome.
To achieve a degree of control over the lighting in a given room, install dimmer switches. To strike a proper balance between artificial and natural light, which can minimize shadows and glare, it's best to put lights in close proximity to a window in a work space. To be especially effective, light should contrast with the rest of the space.
Remember to account for focal or accent lighting. While task lighting illuminates individual, task-oriented work, accent or focal lighting directs one's attention to something on display. For example, an architectural firm may want to guide light during a client visit or presentation to a miniature prototype of a building.
Several studies suggest that natural lighting leads to happier workers, which tends to result in less absenteeism, fewer illnesses and, because improved lighting yields increased productivity, stronger customer relationships, better service and satisfaction and higher profits.