August 15, 2011 by
David P Hakimi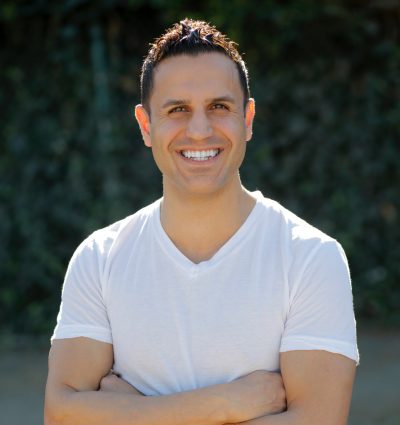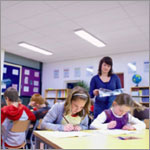 In both psychology and sociology, we learn that the outward environment can influence things like personality, mood, and concentration. When honing in on the specific topic of concentration, paying attention in a learning environment can be an especially trying thing, especially for younger students. A mind can wonder and there's obviously various factors implemented into school curriculums to assuage this—including lighting. That's right! Illuminating your classroom accordingly can have a major effect on overall concentration and could ultimately boost performance. Classrooms all around the world have gotten to experience this lighting phenomenon first hand.
The Epsom and Ewell High School is the first school in the UK to have a classroom lighting system specifically designed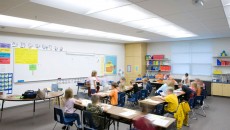 to improve the learning environment for pupils. A study of this UK high school indicates that the implemented lighting system has
had a positive impact on student concentration levels.
Philip's SchoolVision is based on the idea that different tasks require different levels of energy and concentration. The four settings—Normal, Energy, Focus and Calm—produce lights of different color and intensity to create the best atmosphere for a particular task or particular time of day.
The system—Philips's SchoolVision—features different lighting settings that help create different classroom ambiances; the system was installed in two of The Epsom and Ewell High School's science laboratories before the start of term last September.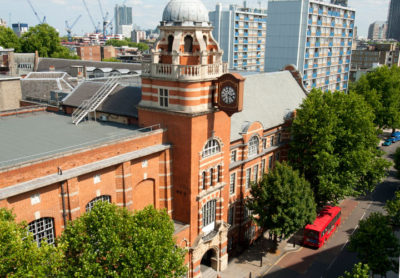 Since then, City University London has carried out a series of standard D2 tests, which measure concentration, as well as focus group research with teachers and pupils. This research has revealed the following:
Year seven pupils in one of the SchoolVision classrooms saw their scores on the D2 tests increase by 17 points (D2 test mean percentile score).
Year seven pupils in the other SchoolVision classroom improved their scores by 40 points (D2 test mean percentile score).
A control group demonstrated no improvement in concentration levels over the same time frame.
The findings echo those from other research into the effects of the SchoolVision lighting system. A yearlong study in a primary school in Hamburg, Germany found that, with the SchoolVision lighting system, student-reading speeds increased by 35 percent, frequency of errors fell by almost 45 percent and restlessness was reduced by 75 percent.
A similar study in Amsterdam, the Netherlands, shows equally positive results, reporting that pupils score on average 18 percent higher in concentration tests with the system. Pupils were also shown to be more motivated by this lighting system and rated their learning environment higher.
As astonishing as it is, simply changing the lighting of a learning environment really can change people's learning behavior. As this trend continues to grow amongst classrooms, educators everywhere are excited to see the growing benefits of a well-lit space with brighter students.
Comments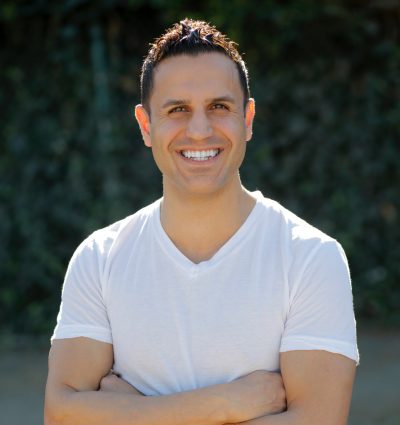 David Hakimi is a lighting specialist and one of the co-founders of Alcon Lighting. A graduate of the University of California Los Angeles (UCLA), David works on the front lines of the energy-efficient lighting revolution, enabling architects, designers, and lighting engineers to transition from outmoded halogen and fluorescent lighting to what David calls "the ideal replacement for all lighting applications," —LEDs. David takes particular pride in Alcon's design, energy, and green building knowledge, tracing his and Alcon's commitment to quality, innovation, accountability and value back to the lessons learned from his father, a Southern California lighting salesman and consultant for more than two decades. Passionate about reducing climate change and protecting the environment, David has been particularly valuable in ensuring that his clients and customers comply with rapidly-evolving green building codes. You can connect with David on LinkedIn at https://www.linkedin.com/in/david-p-hakimi/.
Related Posts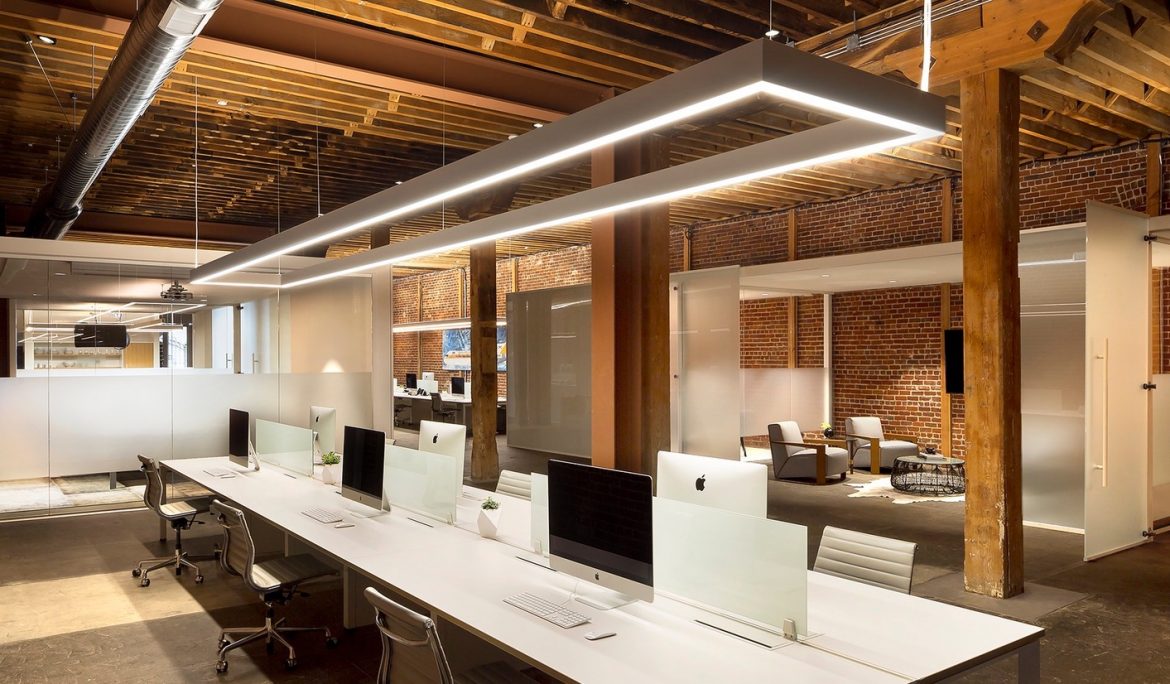 Whether you're upgrading the lighting in your current office, or designing the office space of a new development project, it's important to consider the advantages and disadvantages of LED Lighting. Here are 4 important points of analysis when considering LED Lighting to Fluorescent.