August 15, 2011 by
David P Hakimi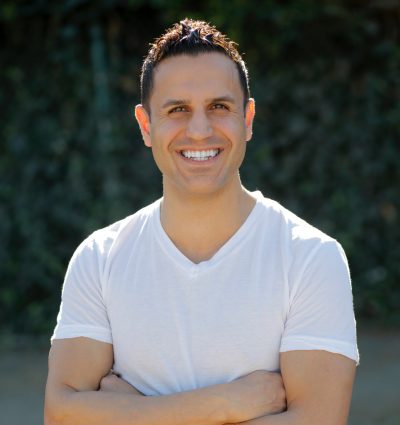 Recent studies have confirmed that the blue light in our smartphones, tablets, and computers are hindering our sleep patterns. It's also been found that it affects our mood. Could they also be affecting how we perform in school?
When it comes to the role of lighting in the classroom concentration, having the right form of light is even more important.
Fluorescent lights plague classrooms all over the US and the world and it's definitely affecting student concentration. The flickering of fluorescent lights is a big part of it, as well as their poor release of lighting. However, dynamic LED lights have been found to be an ideal replacement because they don't flicker like the fluorescent lights and can also offer better lighting overall.
Here are 3 ways that lighting in the classroom can affect students in the classroom.
1. Lighting Affects Mood & Concentration
If you walk into most classrooms today, you'll notice that fluorescent lights line the ceiling. Despite advances in lighting technology, these dated lights have somehow remained the same.
Unfortunately, the flickering of fluorescent lights have been linked to not only lack of concentration in students, but also their mood. A study from a sample of 90 UK schools in 2009 found that an "imperceptible 100 Hz flicker from fluorescent lighting" inside classrooms can cause "discomfort and impair task performance" (Winterbottom 2009).
LED lights that offer dynamic lighting have been the solution for schools looking to combat this problem.
When we think of waking up and being productive, people tend to think a yellow light is what matches the sun. However, it's actually a blue light that the sun emanates in the morning that causes this feeling of being awake and ready for the day.
6,500 Kelvin (K) lighting is considered "cool" and most closely resembles the sun, ideal for a productive environment where students are taking tests. 3,500 K lighting, which is much more "warm" with tones of yellow, is ideal for recess as it provides a more relaxing environment. 5,000 K lighting is neutral, and is ideal for activities like reading.
The Epsom and Ewell High School is the first school in the UK to have a classroom lighting system, Philips's SchoolVision, that's specifically designed to improve the learning environment for pupils using dynamic LED lighting. A study of this UK high school indicates that the implemented lighting system has had a positive impact on student concentration levels.
2. Lighting Affects Academic Performance
It might not seem like that big of a deal, but as we've already mentioned, lighting is pretty important. It's so important that classrooms with LED lighting instead of fluorescent actually scored higher on tests and showed a higher level of concentration.
Students showed more productivity during tests when given the opportunity to work under 6,500 K lighting than those that worked under fluorescent lights.
The Epsom and Ewell High School discovered similar results after installing SchoolVision. City University London carried out a series of standard D2 tests, which measure concentration, as well as focus group research with teachers and pupils. This research has revealed the following:
Year seven pupils in one of the SchoolVision classrooms saw their scores on the D2 tests increase by 17 points (D2 test mean percentile score).
Year seven pupils in the other SchoolVision classroom improved their scores by 40 points (D2 test mean percentile score).
A control group demonstrated no improvement in concentration levels over the same time frame.
The findings echo those from other research into the effects of the SchoolVision lighting system. A yearlong study in a primary school in Hamburg, Germany found that, with the SchoolVision lighting system, student-reading speeds increased by 35 percent, frequency of errors fell by almost 45 percent and restlessness was reduced by 75 percent.
Not only is concentration improved, so are test scores. Studies by The Optical Society (OSA) show that dynamic lighting improves the performance of students in the classroom. When lighting was at 6,500 K, students scored higher on tests and performed better. Reading activities were ideal in a 3,500 K environment.
3. Lighting Affects Alertness
Remember coming in from recess, all full of energy, and the teacher wheels out the TV and turns off the fluorescent lights? This signaled for us that it was time to calm down and get ready for the lesson.
Putting lighting into teachers' hands can help students focus on what they need to focus on. Maybe there's a presentation at the front of the room — having the option to adjust all of the lights in the room with not only with type of light being emanated, but keeping only the lights at the front of the classroom on.
Though there are some schools that are taking action to change fluorescent lights to more adjustable LED lights, we still have a long way to go. The costs for these adjustments don't need to be overwhelming. We broke down what you can look for in regards to costs and expenses when transitioning from fluorescent to LED lighting.
As astonishing as it is, simply changing the lighting of a learning environment really can change learning behavior. As this trend continues to grow amongst classrooms, educators everywhere are excited to see the growing benefits of a well-lit space with brighter students.
Comments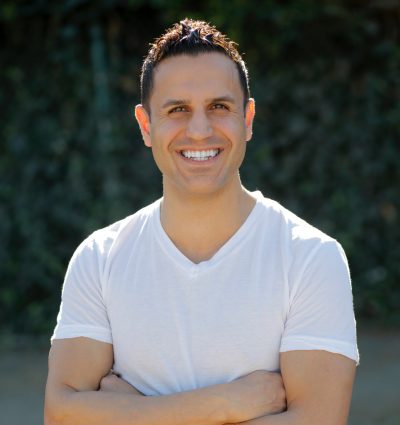 David Hakimi is a lighting specialist and one of the co-founders of Alcon Lighting. A graduate of the University of California Los Angeles (UCLA), David works on the front lines of the energy-efficient lighting revolution, enabling architects, designers, and lighting engineers to transition from outmoded halogen and fluorescent lighting to what David calls "the ideal replacement for all lighting applications," —LEDs. David takes particular pride in Alcon's design, energy, and green building knowledge, tracing his and Alcon's commitment to quality, innovation, accountability and value back to the lessons learned from his father, a Southern California lighting salesman and consultant for more than two decades. Passionate about reducing climate change and protecting the environment, David has been particularly valuable in ensuring that his clients and customers comply with rapidly-evolving green building codes. You can connect with David on LinkedIn at https://www.linkedin.com/in/david-p-hakimi/.
Related Posts
In 2016, Architectural Lighting interviewed lighting designer and founder of Pfarré Lighting Design, Gerd Pfarré, shedding light on the legendary designer's process, what's most important when lighting a space and what the future holds for lighting. While Pfarré's is a career is a storied one, he did not start out in the industry.