Published on February 20, 2018
Last updated on November 8, 2021 4:43 pm
Reader Mode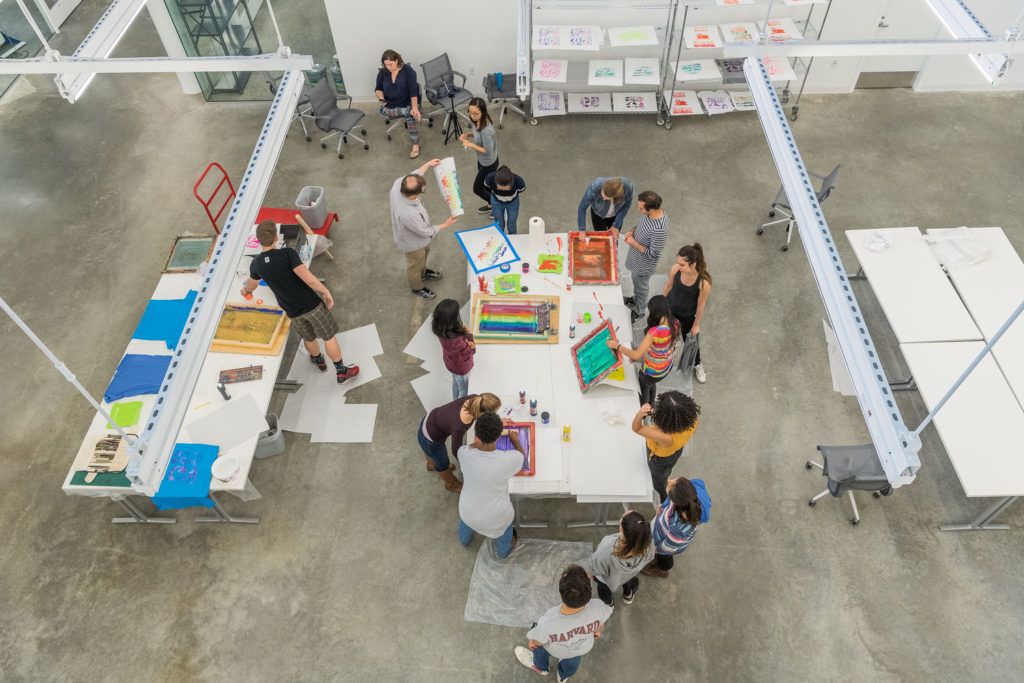 The benefits of LEDs are well studied and documented. They make our shops and homes brighter and our footprints more sustainable. By now we know that it's much healthier for humans to work, function, and operate in environments that are lit by LED lighting. Without a doubt, LED technology will continue to change how we light our environment and our world. So why then, are our students and teachers still spending a significant amount of their days in classrooms and schools under dull and dated fluorescent lights?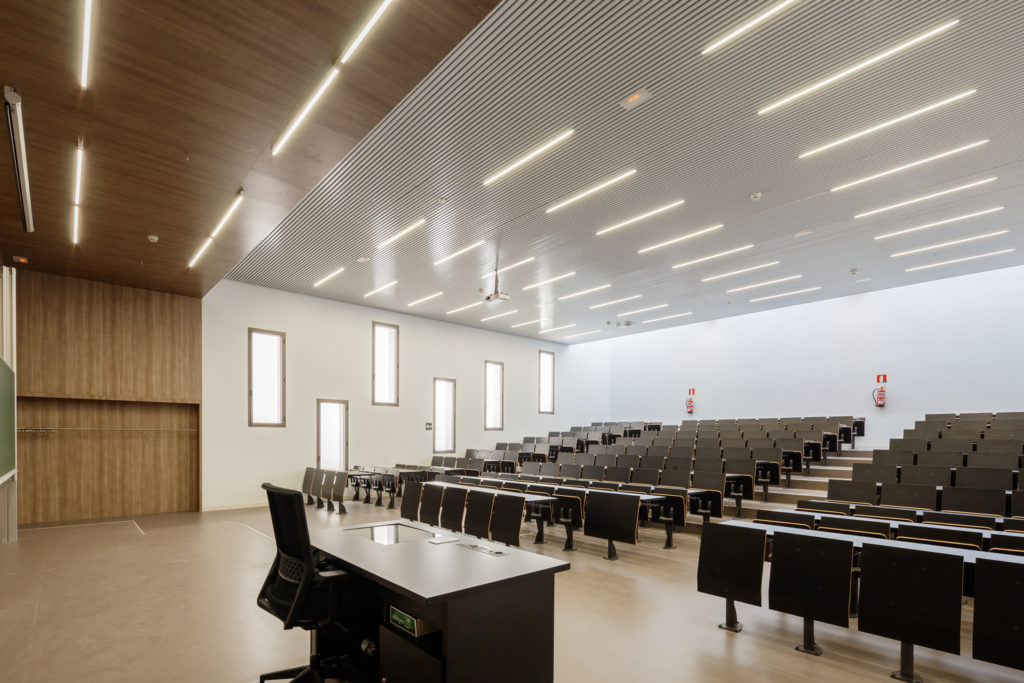 A study from a sample of 90 UK schools in 2009 found that an "imperceptible 100 Hz flicker from fluorescent lighting" inside classrooms can cause "discomfort and impair task performance" (Winterbottom 2009). The results of the study showed that this common kind of classroom illumination and the glare it can cause can lead to headaches and negatively affect visual capabilities due to inadequate control of the lighting. The schools in the study averaged about 84% illuminance beyond the levels of visual comfort.
Students and teachers spend years and years inside school buildings, moving all day throughout its fluorescent lit rooms and hallways. They deserve the benefits of LED lighting as much as anybody. Converting a school's old fluorescent lighting system into a new adjustable LED lighting system can affect students' performance, grades, morale, concentration, and confidence over time. In one move, we can enhance the entire learning environment.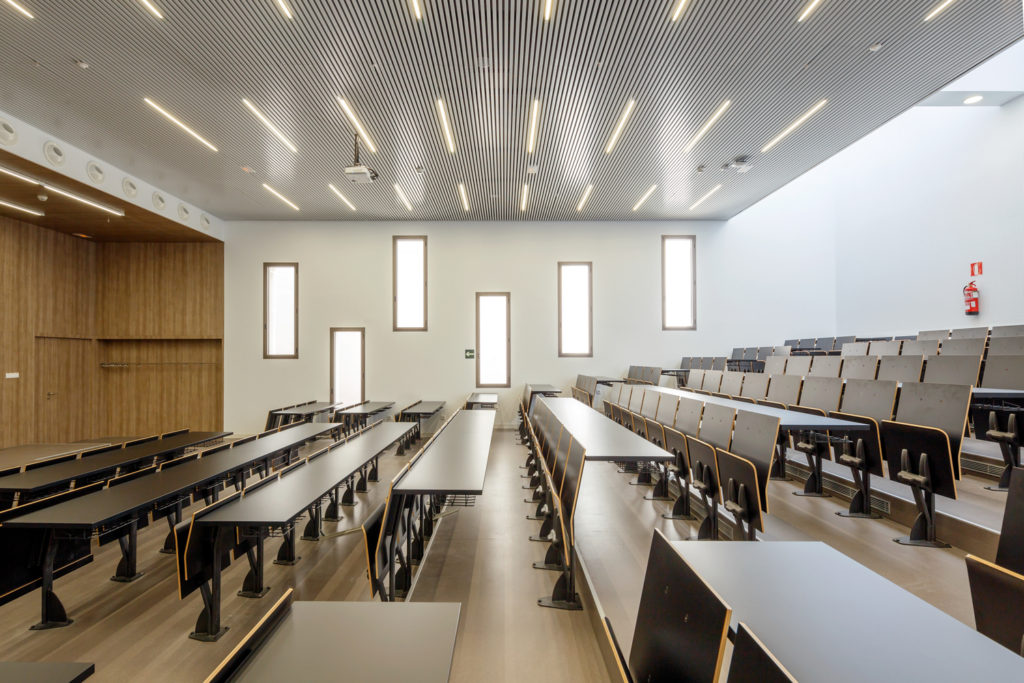 Research has shown that adjusting the color temperature of lighting to match the time of day can have a positive effect on our Circadian Rhythm, affecting everything from mood to sleep quality. It also has positive effects on students' concentration and relaxation, possibly affecting focus, retention, and recall.
Consider the traditional classroom. It's usually a small room underneath a gridded ceiling of fluorescent troffers controlled by a cluster of light switches by the door with maybe a few windows. Not much natural or quality light. Lots of average lights. A bit of flickering. And it was always a game of combinations to watch the teacher figure out which set of lights to turn on or off and adjust the blinds just right so that it would be perfect for the projector and taking notes at the same time. It was never, ever perfect. It can't be much easier these days using higher tech boards, screens, and projectors with ancient lighting.
With precise LED lighting control, a teacher can instantly have a multifunctional learning environment optimized for their students and any activity. Mrs. Math and Mr. English can select a cool white intensive light to boost students' short term concentration and alertness for focus demanding exercises, like tests and essay writing. Mr. History can choose to dim the room's back lights so that all eyes divert to the front for student presentations. Ms. Science can quickly pick the perfect dimness so that there are no glares on the projected screen and everyone can see their notes while she lectures. Miss Elementary can use a warmer white light for a more relaxing atmosphere so that her kids' eyes can more naturally adjust and more readily become calm and likely to pay attention when they come back inside from recess. Remember when the teacher would wheel in that TV cart (first with the VHS player and later with the DVD player stacked on it) and everyone knew it was time for a movie? Our future kids will know it's that time again when the teacher dims down to the warm lights.
It may seem like a change like this to all schools would be expensive, but LED technology is at a point where options are abound. Retrofit kits are designed to quickly and easily replace old existing fluorescent fixtures with modern LED fixtures. Upgrading is as easy as ever and new schools can affordably be equipped with LED lighting systems. There's also the added benefits of LED lights being made from non-hazardous materials and are completely recyclable. These lights pay for themselves after a few years and help schools become more energy efficient buildings for the city, ending in savings for everybody!
It's as common as lighting and is often overlooked, but the effects are deep. It can give teachers an extra dimension to their classrooms and students can be in an infinitely better learning environment creating a fresh and more dynamic classroom experience. Just the acts of changing the setting for different activities can teach students the importance of mindfulness and attentiveness to their surroundings. And students and teachers might not leave school at the end of their days feeling physically and mentally drained from being under flickering fluorescent lights for so long. LED lighting is already a part of our future and it will continue to impact the quality of our lives. Its benefits should be considered for the generations to come, too.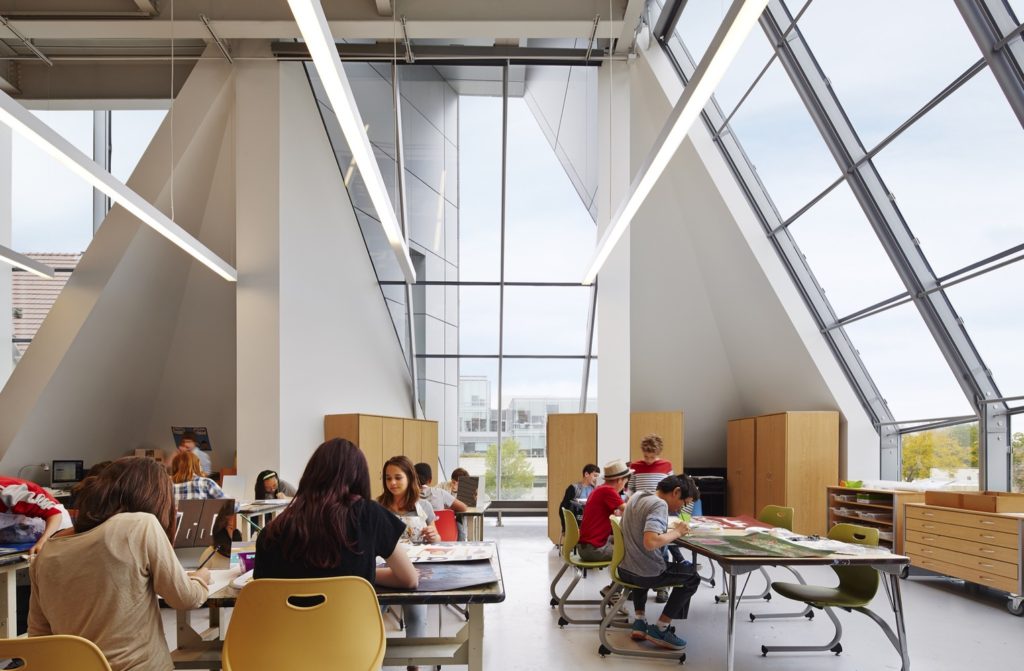 With improved focus and concentration, both students and teachers will perform better and be more present for each other. With more active involvement, their morale and confidence will get a boost. With higher spirits and confidence in themselves, grades and work will improve. And with better scores and better performances, their futures will be that much brighter.