Published on January 17, 2023
Last updated on March 2, 2023 2:35 pm
Commercial architecture trends for 2023 account for lessons learned during the pandemic, specifically, that health is essential and nature is nurturing. Now more color and action are welcome, and this is evident in Pantone's 2023 color of the year, Viva Magenta, which "vibrates with vim and vigor."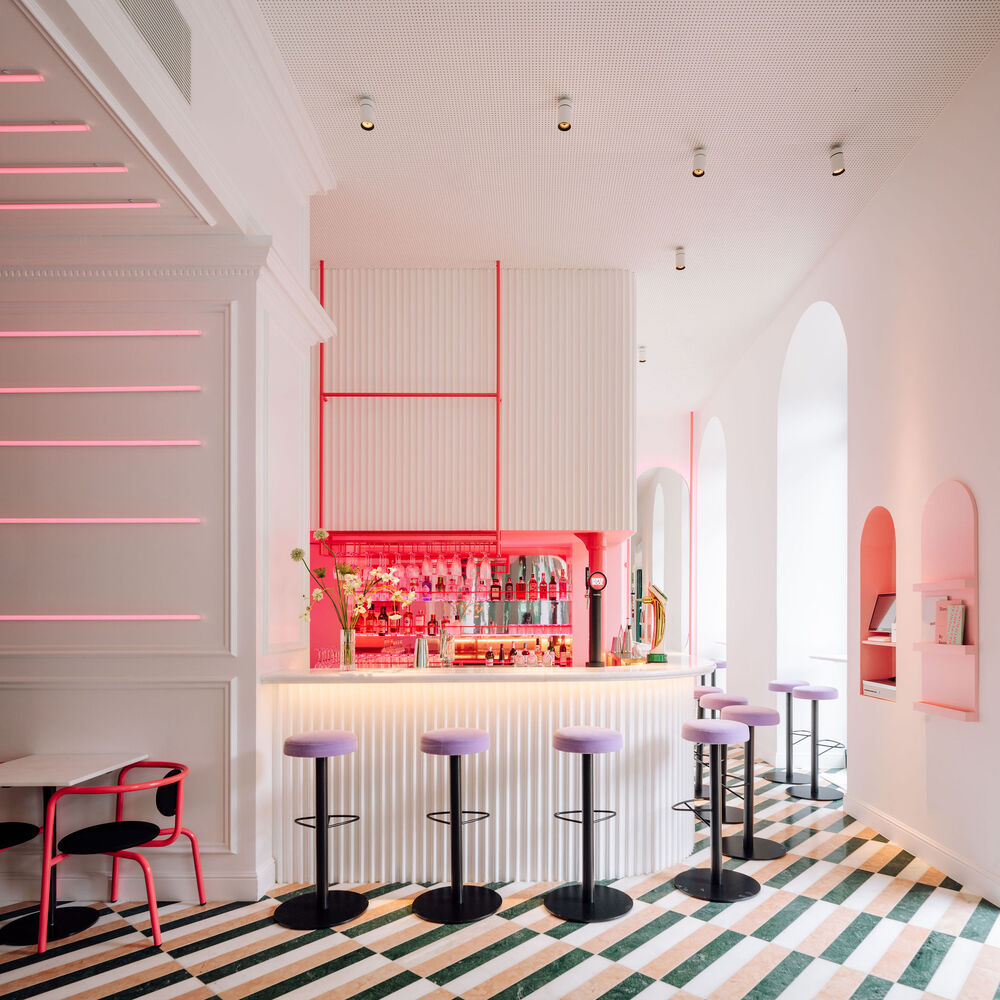 Based on Alcon Lighting's projects in recent years, its pending commercial and residential projects and observations of current architectural trends, here are six architecture and lighting design points to consider for your upcoming project:
Flexible, homey layouts
Early in the coronavirus pandemic, many workers began working from home. People co-opted singular spaces and pieces of furniture to serve multiple uses. Commercial office interior and lighting design plans were trending toward flexibility prior to the pandemic. New design plans reveal a renewed commitment to casual communal spaces, unassigned seating and extra amenities.
In 2023, ambient lighting will become more prevalent in commercial lighting projects. A popular choice among designers is uplighting, which is a form of indirect lighting. This provides adequate and even distribution of light for a range of activities, while eliminating glare. Table and floor lamps with dimming features lend a residential feel and invite occupants to adjust lighting levels to suit their needs. LED pendants will have more appeal over typical overhead lighting options such as fluorescents, which can make spaces feel cold and institutional.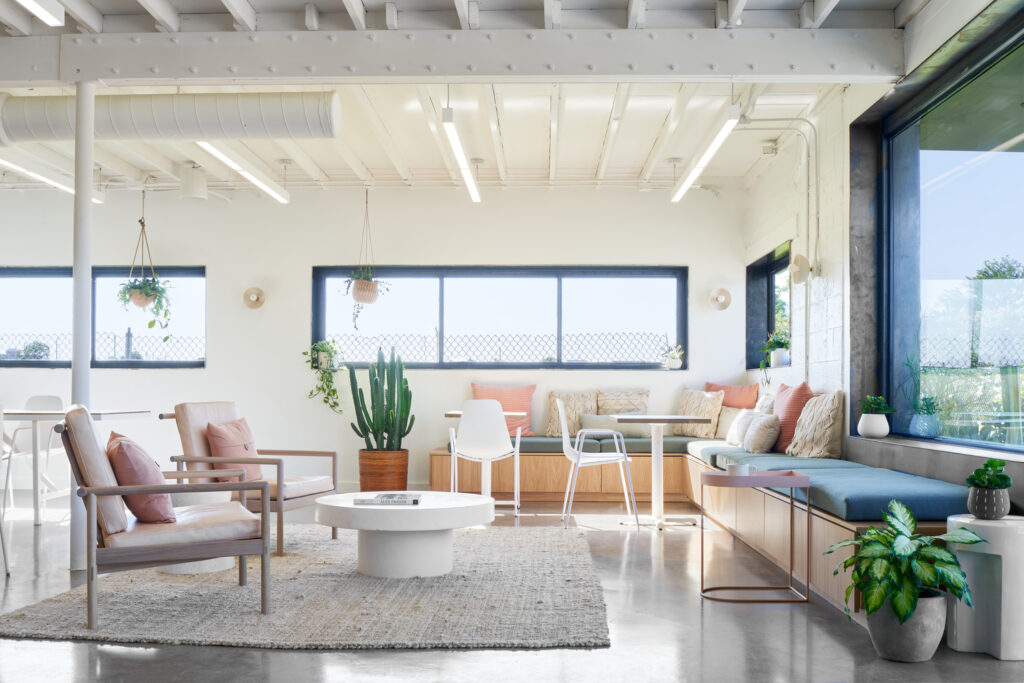 Curving forms and handmade touches
Further playing off the residential influence permeating the design of commercial spaces, soft forms are playing a more significant role in architectural and interior design plans, such as curved sofas and seating, arched details and rounded corners. Natural finishes, textures and tactile fabrics, such as felt, velvet and boucle can complement these shapes.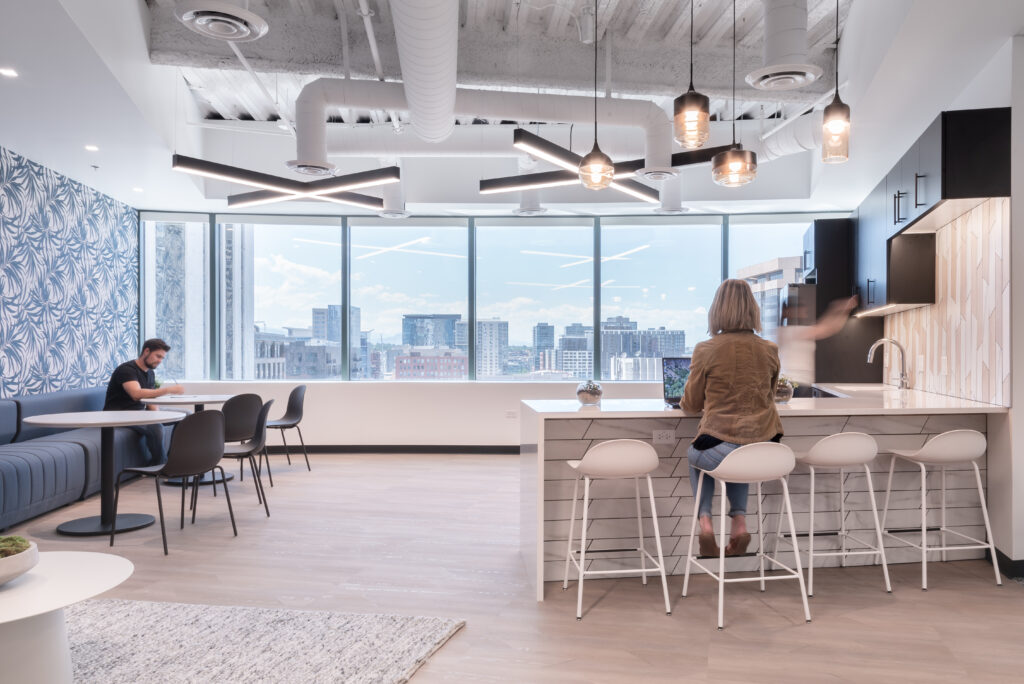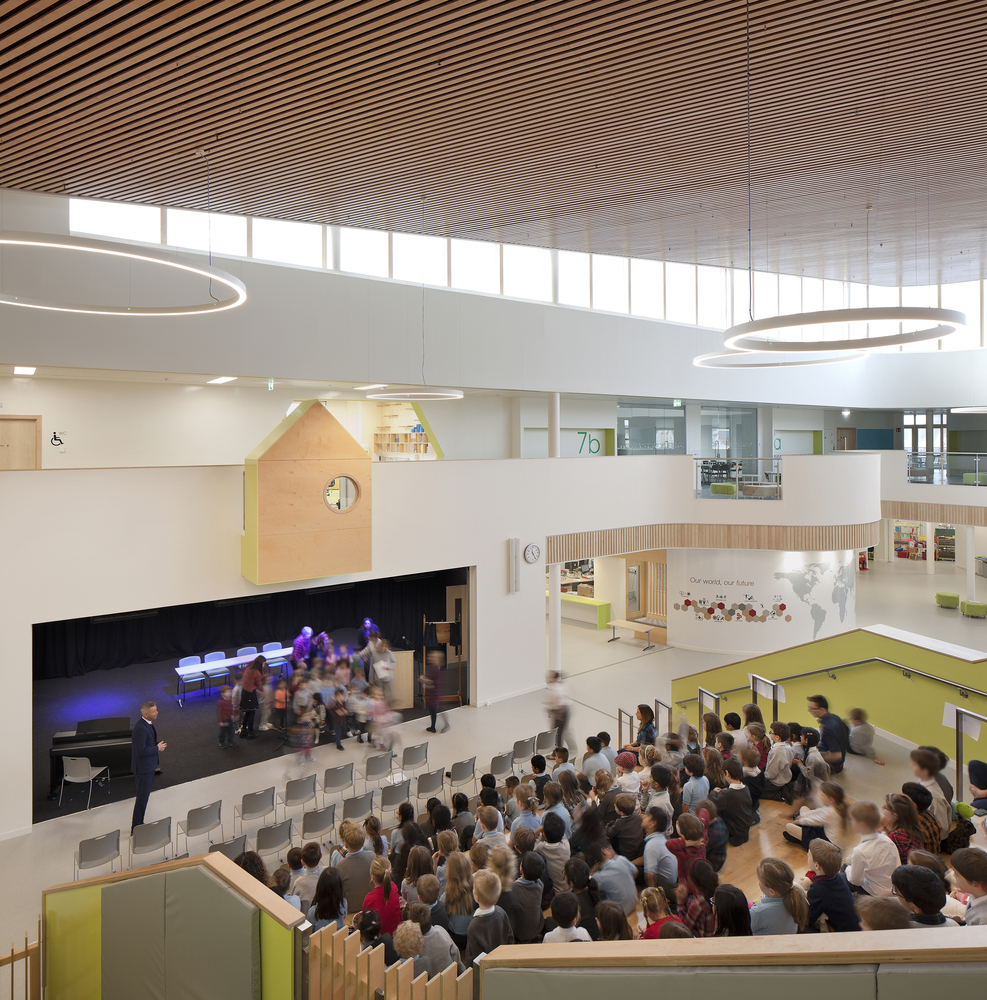 Designing for health and well-being
Commercial interior lighting design plans can support the health and well-being of occupants. Considering human-centric lighting principles and factoring in the human biological clock or circadian rhythm, lighting can promote rest, recovery, relaxation and alertness.

While incorporating as much natural lighting as possible in your design plan is ideal, artificial lighting has progressed significantly in the last decade. Color-tuning and tunable-white LED lighting can convincingly mimic daylight color temperature changes throughout the day. This not only provides an improved sense of well-being but also has been proven to increase productivity.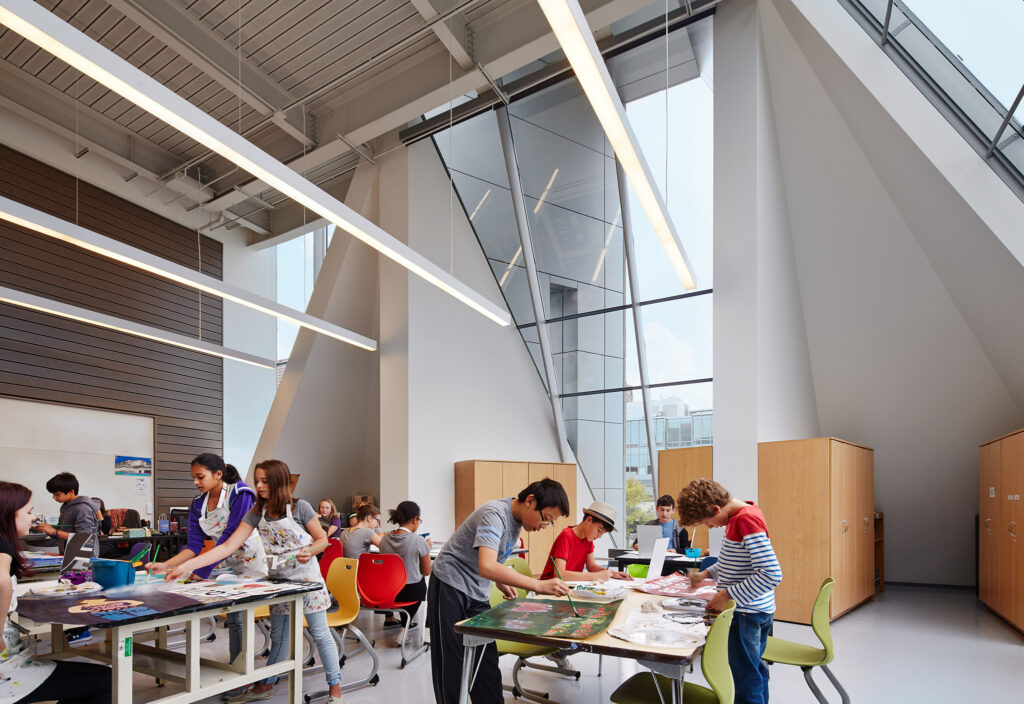 Continued focus on sustainability
As businesses bring teams back to the office, designers re-envision commercial interiors with continuing emphasis on sustainable design.
LED lighting can reduce energy use while providing a range of controls, particularly when combined with smart building technologies and networks that use occupancy sensors and demand-response lighting in commercial applications. As an added bonus, these fixtures and systems can achieve certain sustainable certifications, such as LEED, in addition to operating cost savings.
User-friendly controls
Creating personalized spaces in which users spend significant portions of the day is important as America's workforce returns to offices.
Creating layers of light with task and accent lighting and providing intuitive controls and increased settings for color and intensity can afford workers more control of their interior environments promoting comfort and productivity.
Neutrals punctuated by bold flourishes
Finally, color palettes are trending toward softer shades accented by terra cotta, rust and earth tones. However, neutrals need a counterpoint, such as pops of orange, olive green and, of course, Viva Magenta.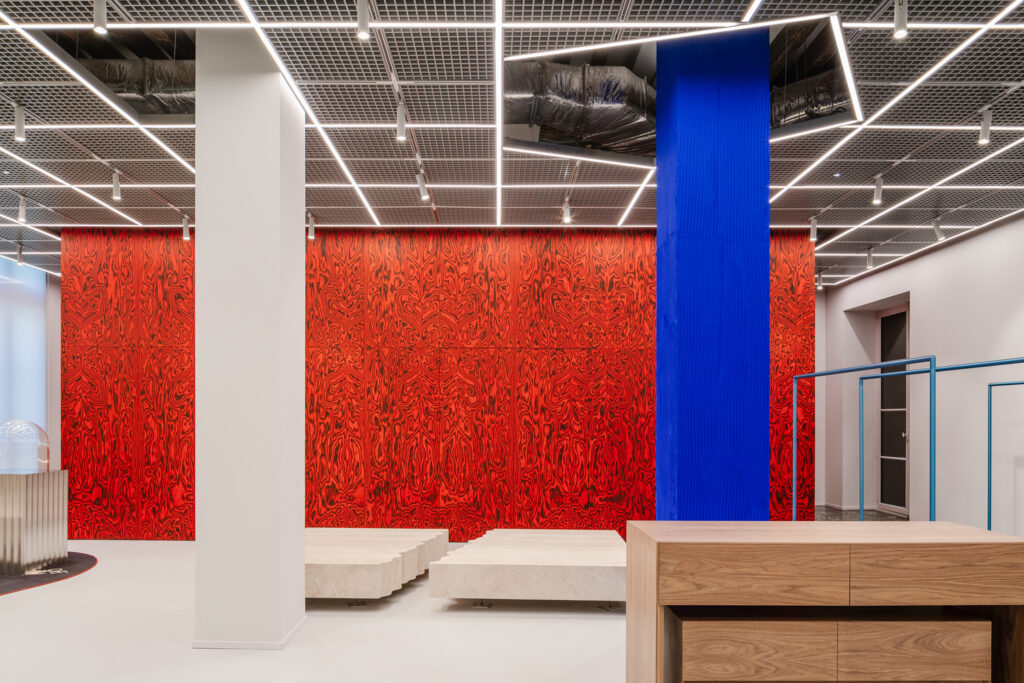 Architects and lighting professionals have the power to improve the human experience in spaces they design—a responsibility not to be taken lightly. Today's designers contrast light with dark, calm with bold colors and blend modern design aesthetics with soft, comforting elements to enhance commercial spaces. As designers adopt architectural trends supporting health, comfort and well-being, you can embrace this new practice with confidence, vim and vigor.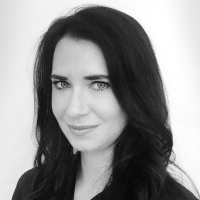 Murrye Bernard
Murrye Bernard is an architect and an architectural writer. She graduated cum laude from the University of Arkansas with a bachelor's degree in architecture. She was editor and director for Forward, the member's publication for the American Institute of Architects (AIA), as well as Contract Magazine. She writes about architectural design on Insights and serves as our architectural review expert.