Reader Mode
Published on July 12, 2019
Last updated on October 19, 2021 2:48 pm
Chicago's Department of Buildings recently announced energy design requirements for building projects. These are part of what the city refers to as an ongoing process of multi-phase code modernization.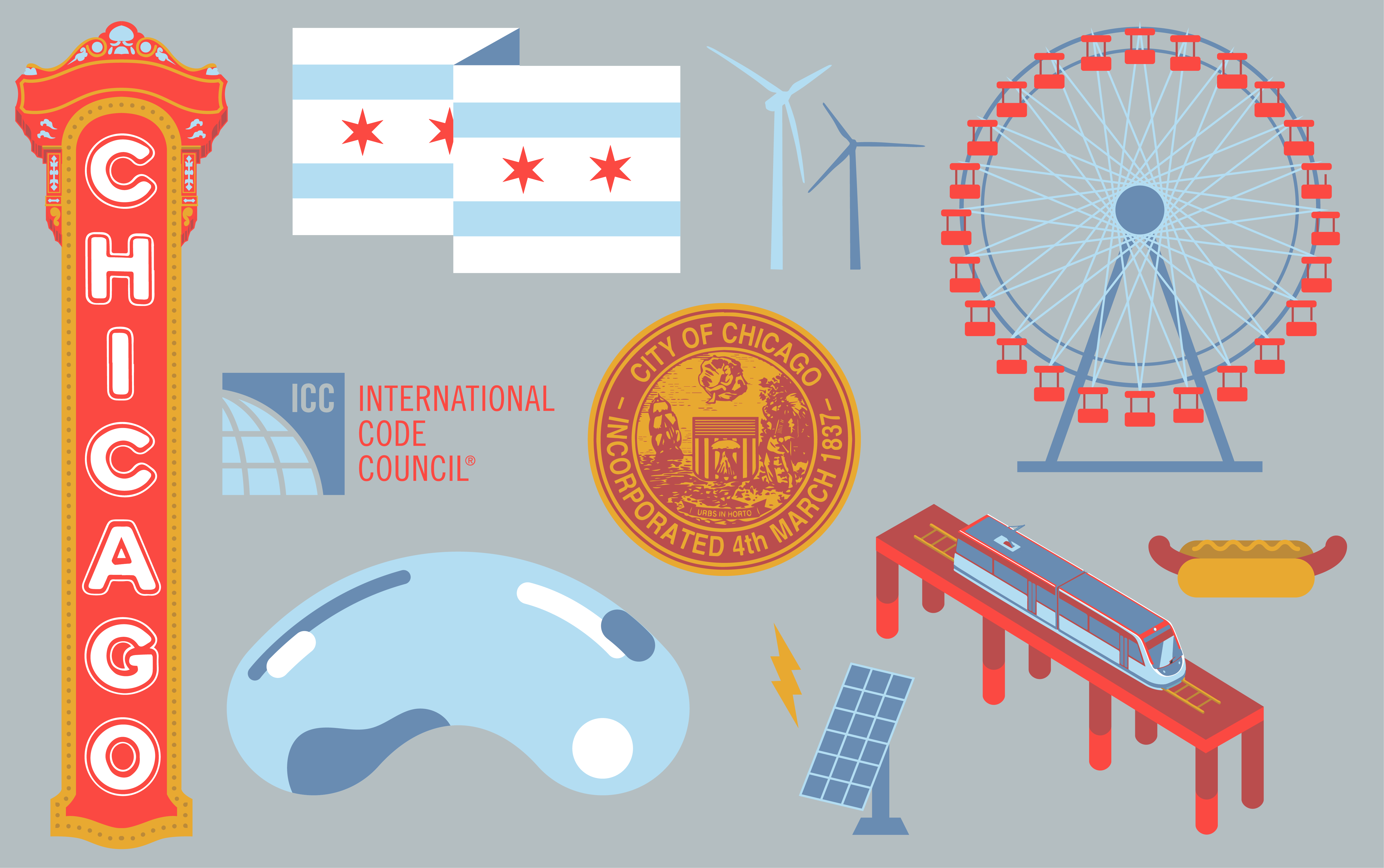 For permit applications started on or after June 1, 2019, the Chicago Energy Conservation Code (Title 14N of the Municipal Code), based on the 2018 edition of the International Energy Conservation Code, published by International Code Council, now applies.
The International Energy Conservation Code (IECC) is a building code created by the International Code Council in 2000. This code was adopted by multiple state and municipal governments in the U.S. for meeting certain energy-based design and construction mandates.
Chicago's codes apply to commercial and residential construction, including changes in existing buildings, such as renovations, additions and repairs. The change updates regulations for commercial buildings, including more new requirements for the Solar Heat Gain Coefficient (SHGC) of glass and automatic controls in heating, ventilation and air conditioning.
Updated forms, reflecting 2018's IECC-based requirements, are posted on the Department of Buildings' website.
Chicago's IECC amendments will be published as a full document, which may be available later this summer.
For permit applications started before June 1, 2019, applicable energy conservation requirements are found in Chapter 18-13 of Chicago's Municipal Code. These controls are based on the 2015 edition of the International Energy Conservation Code. Please note that solar reflectance roof covering mandates still apply and may be found in Section 1515 of Chicago's Building Code (Title 14B).
Energy building code mandates are based on the premise that reducing air pollution and controlling energy costs, demand and supplies, including oil, gas and electric,  reduces energy consumption and helps the environment.
For energy code information specific to Illinois, visit the state government's website at smartenergy.illinois.edu. Also, Illinois-licensed architects and engineers can download the 2019 Commercial Compliance Statement here.  
Note: Parts of this article are excerpted from or originally posted on Chicago's Energy Conservation Requirements page.