Published on August 14, 2017
Last updated on October 19, 2021 3:22 pm
Reader Mode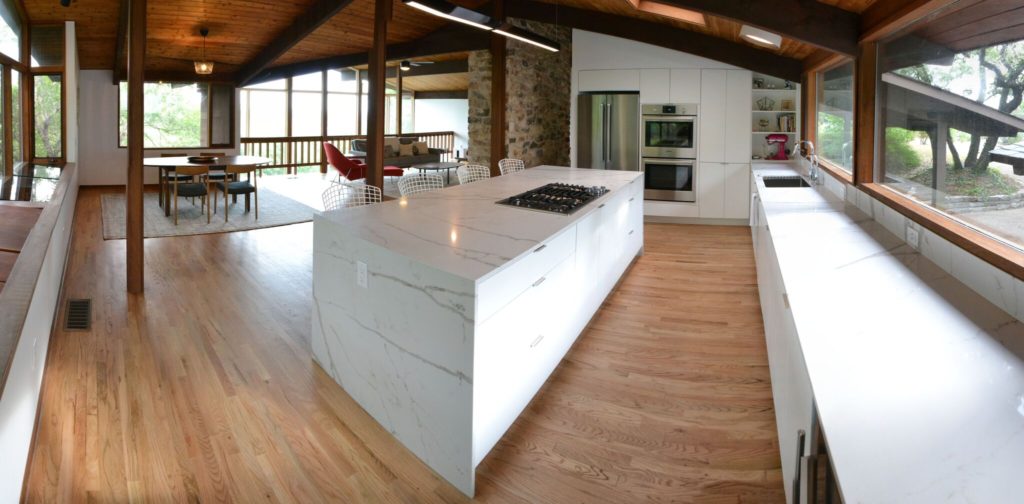 Last year, architect and designer Candace Wong was on staff at LA-based firm KAA Design working on beautiful high-end, new construction homes. But as native Texans, Wong and her husband were ready to move back. When they found the home of their dreams online, a 1982 prefab show house from East Coast builder Acorn Deck House, they jumped at the opportunity. So quickly in fact, that Wong didn't even have time to travel to Austin and check out the home for herself.
"I didn't have time to see it, but my husband visited it and he said it looked as amazing in person as it did in the pictures online, so we bought it," Wong explained. "It has this characteristic that I've never seen from a house in Texas. You walk in and you just get this really great vintage feel. It just needed a little bit of work."
Dubbed Sterling Cooper after the ad agency in AMC's Mad Men — due to its vibe that "makes you want to pour yourself a cocktail and sit back and enjoy the house" — the home featured a unique late '70s feel to it that Wong wanted to be sure to maintain during the remodel. As a residential architect and designer for three years in LA, Wong had worked on the design of many homes, but working on her own home turned out to be a bit of a challenge.

"It's such a personal thing to design for someone else, but then to design your own home, it's such a different scenario — especially having to do it all the way from LA," Wong said.
Luckily, due to the home's distinct character it needed only a minimal amount of work, including updating the spaces to make them more usable and pairing down the clutter.
"I just simplified a lot of the lines, decluttered a lot and then brought in really modern and clean elements," Wong explained. "You don't want to fight the character of the house. Instead, you want to add in really small notes that don't overcome the existing character."
One addition Wong made was a large quartz island in the kitchen — a very important feature for her amateur chef husband. After finding a 4- by 10-foot sheet of quartz for the top of the island, Wong was met with a new challenge: finding a light that would stretch the entire length.
"I probably looked at 5,000 lights, but I needed something that wouldn't clutter up the space," Wong explained.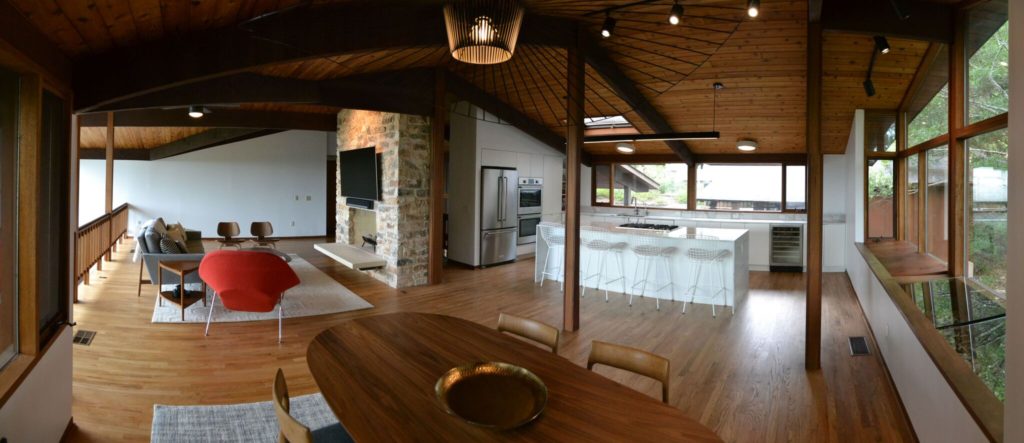 After much searching, Wong found the ideal LED linear suspension light from Alcon Lighting.
"The light is a perfect fit because it's a really clean bar that provides ample light but is understated and lets the ceiling do all of the work without bogging it down," Wong said.
A big advocate of LED lighting, Wong said the linear fixture she chose was a 3500 Kelvin light — warm enough for a residential setting but bright enough to be used in the kitchen.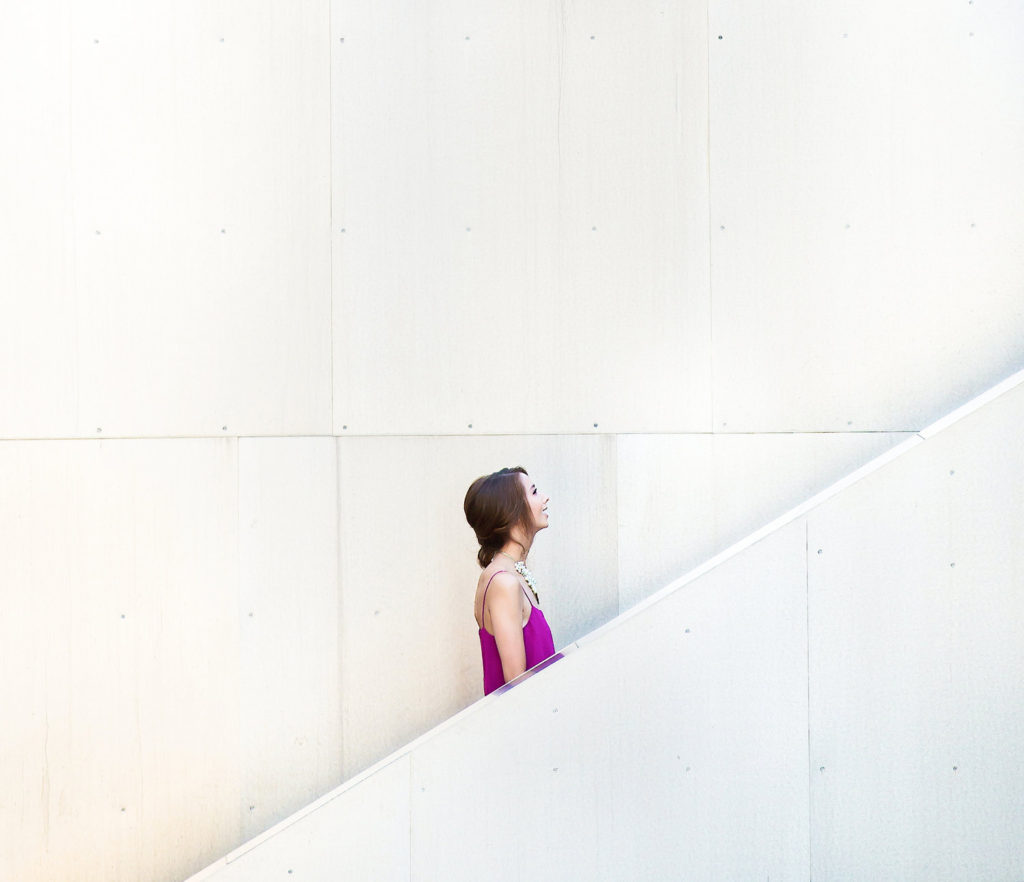 "These days LED lights are the only thing I am specking," Wong said. "And when choosing an LED fixture, it's important to make sure the color tones are correct because in a residential home you need a warmer light."
A Bright Future Ahead
In March 2017, Candace launched her own firm, Candace Wong Architecture + Design in Austin, Texas. After completing the Sterling Cooper project, she now has her schedule full of both remodels and new construction homes. And with a recent trip to Japan still fresh in her mind, Wong said she was inspired by the architecture and might include some hints of it in future projects.
"I really love the contemporary modern Japanese architecture and how it's paired with the traditional architecture," Wong said. "Japan is such a beautiful place and to see a lot of modern architecture and how they either accept some traditional elements or deny them and the playfulness that results is amazing."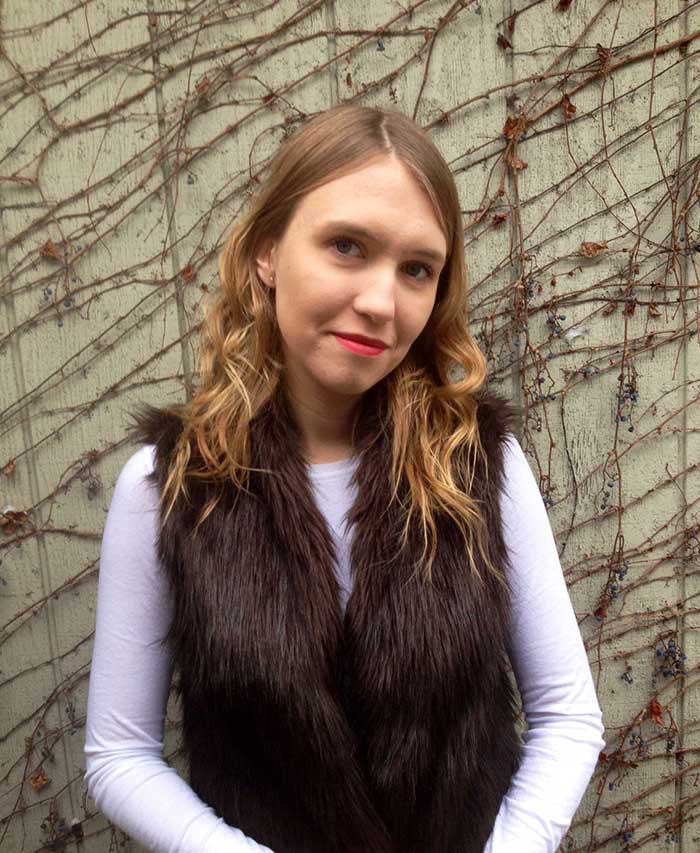 Katie Kailus
Katie is an LA-based writer who's covered everything from fashion startups to jazz legends, philanthropic NHL players and now design and architectural LED lighting. She is the former editor of a music trade magazine, enjoys writing about indie businesses and strongly believes that Edison bulbs complete all design projects. Katie can be reached at blog@alconlighting.com.