Lighting commercial interiors is an evolving art form. Most buildings have not evolved with the lighting industry. They have been left behind with inefficient and costly fixtures or outdated models.
The benefits of updating commercial interiors are not just in design and fashion. LED fixtures reduce cost in two major ways.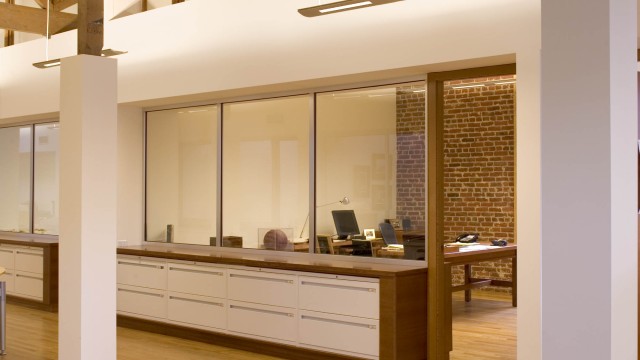 Reduced Consumption
Power consumption is greatly reduced by LED bulbs. The exact numbers vary from bulb to bulb but numbers as high as 75% reduction are common.
Long Life
This means the business does not have to change the bulbs as often. It also means that employees don't have to climb up on ladders and fix it.
(You can find out more about LED lifetime from the Light Research Center)
Beyond cost benefit, we can touch on aesthetic reasons to choose LED for commercial interiors. LEDs are versatile in both fixture and brightness. LEDs are not bulbs, but rather many small electrical dots that emit light. This means that LEDs can be applied to many unique shapes. Also, the amount of light they emit is variable. This means you can easily dim or brighten a room. This is especially effective for conference rooms.
Since these lights can be arranged in so many ways, this is where the design element shines. Layers of lighting can be folded across a room to create an interesting dynamic.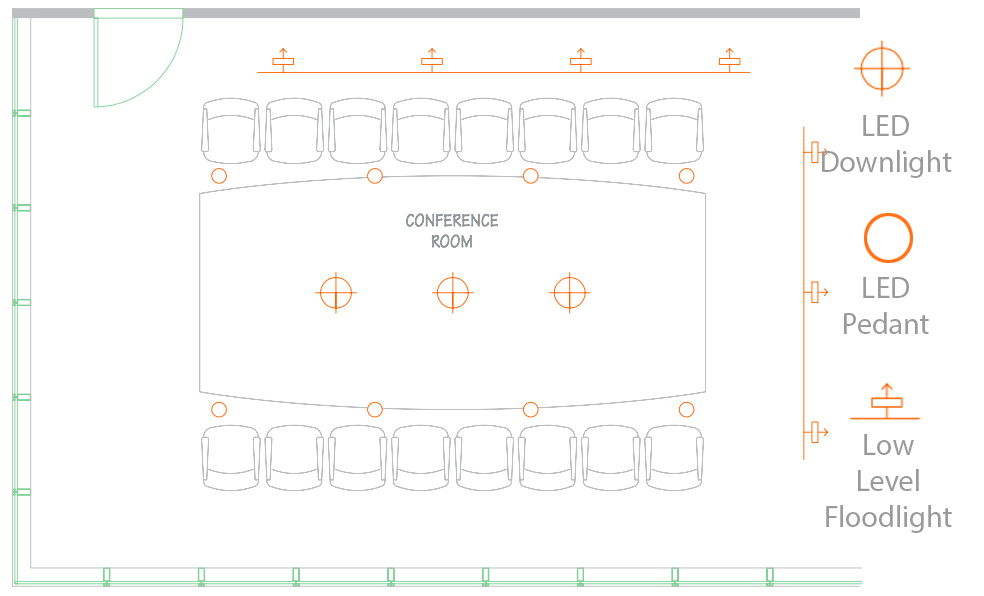 This sort of styling can be seen in an office conference room case study. This specific office had existing overhead light that were using an excessive amount of energy. Instead of removing old lights, the lighting designers retrofit a kit to allow LEDs to be plugged into the older lighting fixture.
Around the central retrofitted LEDs, several new fixtures were added to create an attractive glow around the full-width meeting table. Finally, low light floodlights were placed along with walls.
The final result was a special work environment with a great ambient mood. The lighting scheme enables a bright area to talk or write that is entirely focused around the table and everyone who sits there.
Comments