Published on April 10, 2020
Last updated on July 19, 2022 9:56 am
Reader Mode
Early in his architectural journey almost 70 years ago, now-renowned architect, educator, and urban planner Balkrishna Doshi made a promise to himself in his diary: "It seems that I should take an oath and remember it for my lifetime: to provide the lowest class with proper dwelling." And for the next six decades he lived up to his oath, dedicating his mind and his hand to the construction of public institutions, universities, libraries, performance-art centers, and low-cost housing complexes. His pioneering work in low-cost housing has been recognized with the 2018 Pritzker Prize, one of the highest honors internationally for the architectural profession.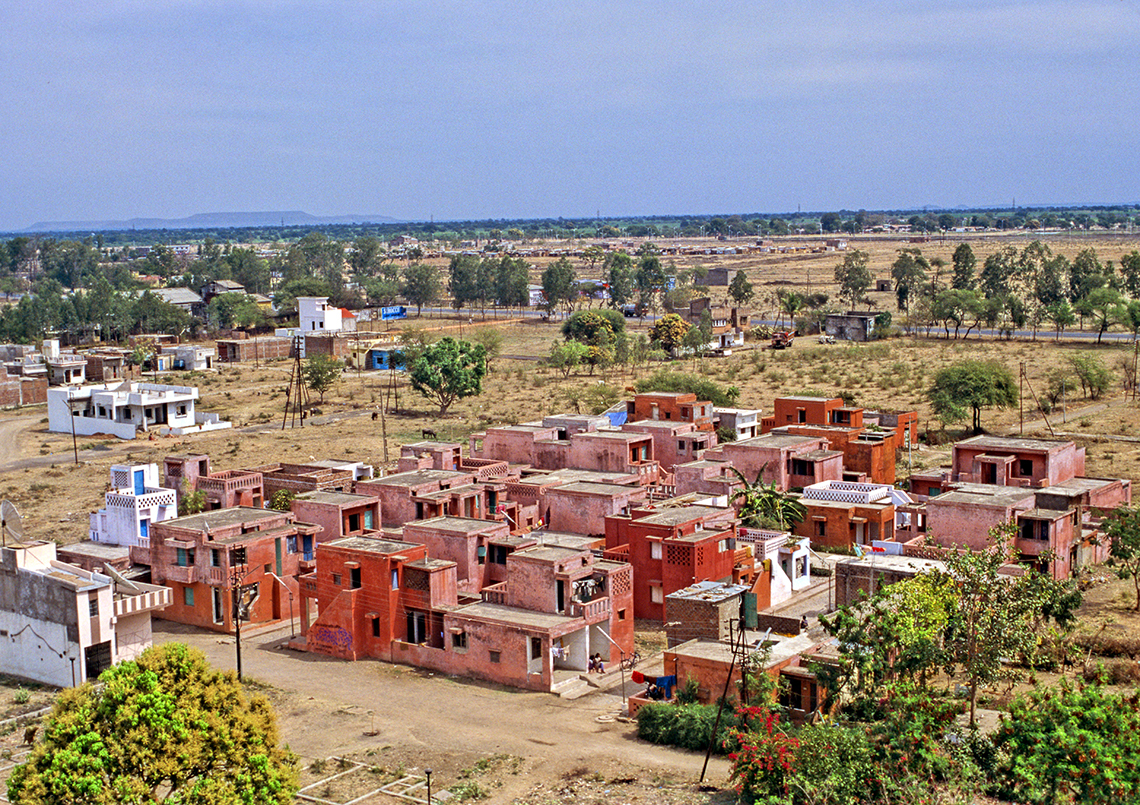 Doshi has had a storied career that began with tutelage under Le Corbusier and later a collaborative relationship with Louis Kahn, two icons of modern architecture, he eventually became one of the most influential architects of post-independence India in his own right by adapting the modernist principles he picked up from his mentors with the local culture, traditions, and environment of his own background growing up and traveling throughout South Asia. Early in his career, he realized that the socio-economic troubles of India were more than political and used architecture to spark new conversations.
Doshi began his architectural studies at one of oldest architectural institutions in India, the Sir J.J. School of Architecture Mumbai in 1947. He later left his home in India to have access to the library of the Royal Institute of British Architects in London, which eventually led to his apprenticeship under Le Corbusier in Paris where he spent four years. He returned to the newly independent India to oversee Le Corbusier's public projects in Chandigarh and Ahmedabad. From Le Corbusier, Doshi says he learned "to observe and react to climate, to tradition, to function, to structure, to economy, and to landscape." These lessons he carried with him throughout the rest of his career and shades of Le Corbusier can be recognized in his work with sculptural concrete, brick forms, and environmental design.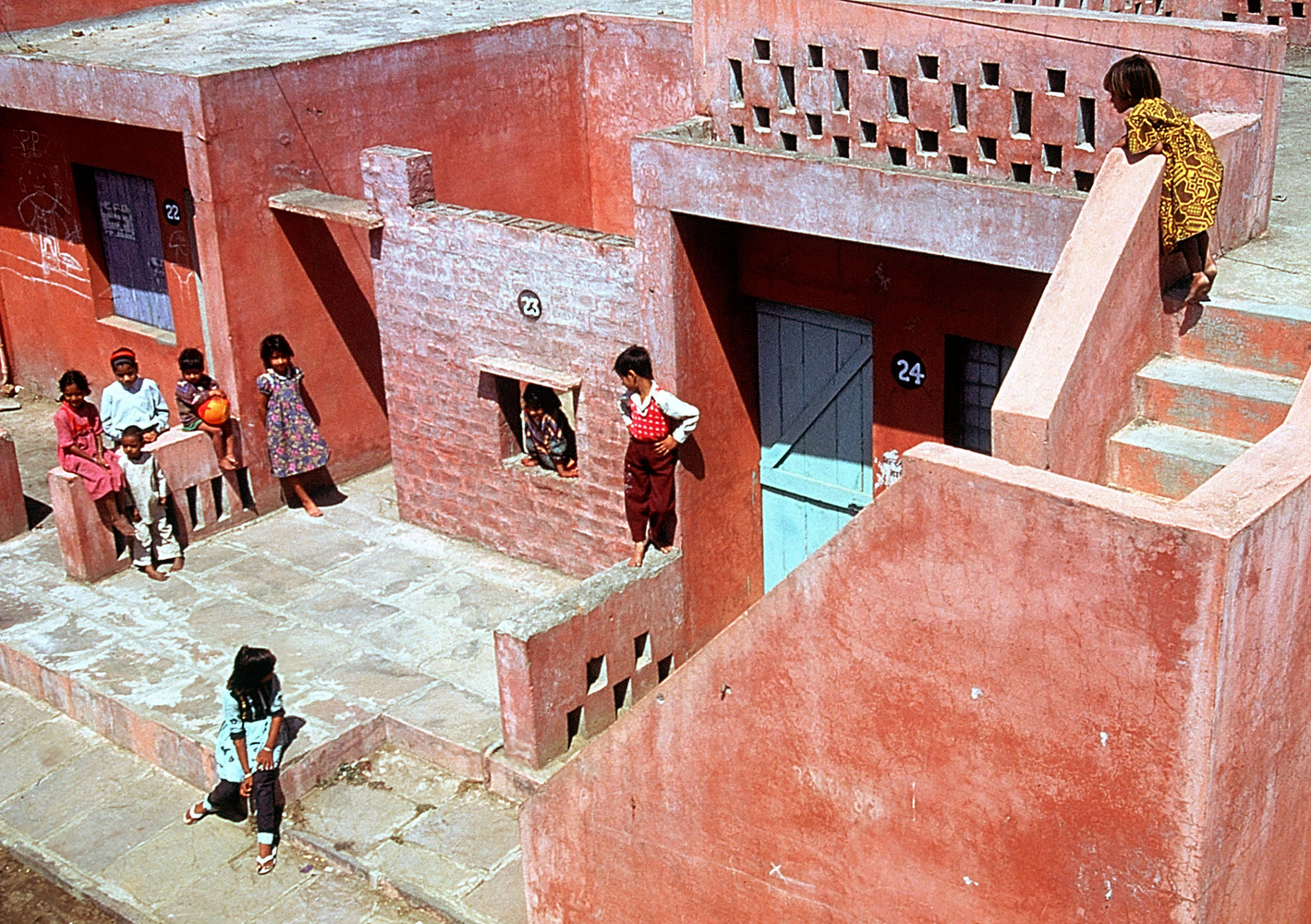 With that knowledge and experience as his foundation, Doshi went on to establish his own practice in 1956, Vastushilpi, which has since grown into Vastushilp Consultants employing five partners and 60 employees and completing more than 100 projects. Through his practice, Doshi was able to develop and refine his artistic vision that shaped around his deep appreciation for India's life, culture, history, and nature.
The Aranya Low Cost Housing in Indore has become one of Doshi's more well-known works. Completed in 1989, Aranya Low Cost Housing accommodates over 80,000 individuals, comprised of over 6,500 residences amongst six sectors. each featuring a range of housing options through a system of homes, courtyards, and a labyrinth of internal pathways. The project has become "not houses, but homes where a happy community lives" Doshi proudly said. His design allowed the community to grow organically by encouraging the pride of ownership amongst its residents.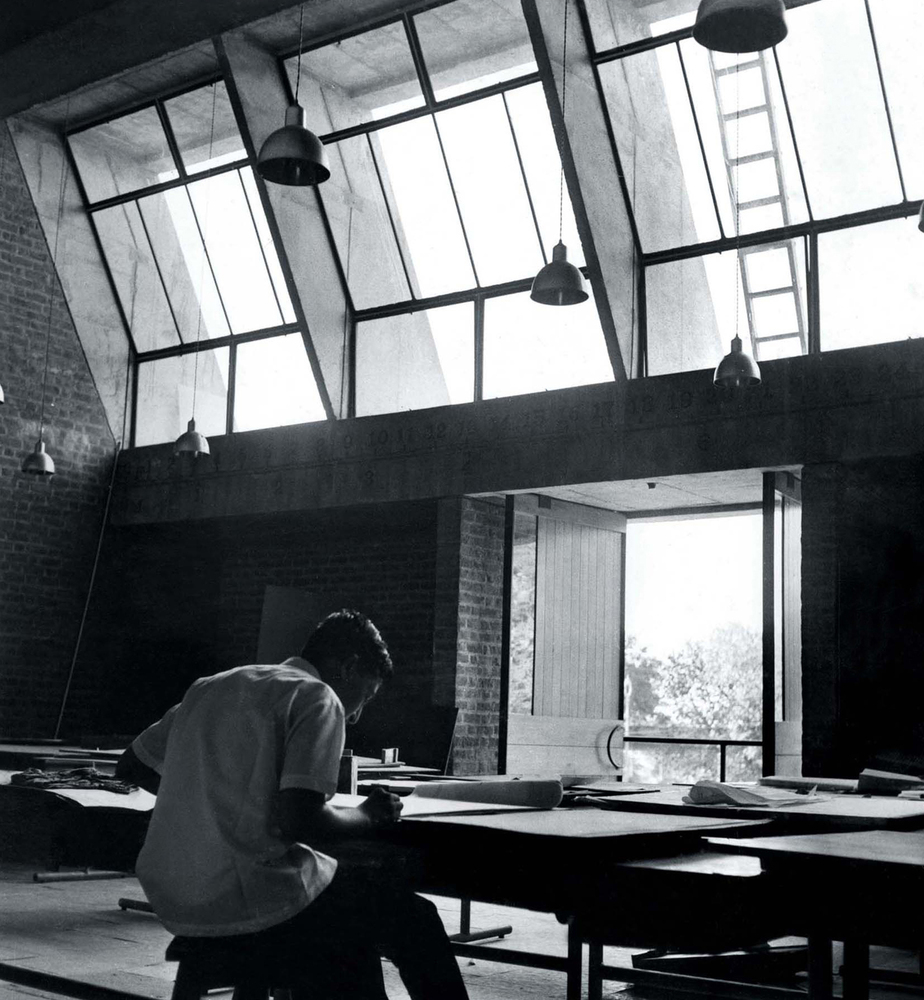 One of Doshi's public institutions has come to represent some of his best work, the Indian Institute of Management of Bangalore in 1974. It was also a project he worked on closely with Kahn. Drawing inspiration from the Madurai temple and its courtyards, a memorable stop in his travels, Doshi created an interlocking environment for students that encouraged deep contemplation and interaction through the manipulation of stone, light, air, and greenery—no easy feat given the harsh conditions of South Asia.
His own studio, Sangath, is his own personal tribute to the Indian lifestyle. Its name translates from Sanskrit to mean "moving together" and this idea is represented in the flow of terraces, reflecting ponds, mounds, and curved vaults that Doshi intricately wove together. The studio is a reflection of Doshi's mindset and philosophy, a "sanctuary of culture, art and sustainability where research, institutional facilities and maximum sustainability are emphasized."
Doshi is also recognized and respected within the profession for his contributions to academia. He has visited universities and institutions across Europe and North America since 1958. Doshi was a key figure in establishing the Vastu-Shilpa Foundation for Studies and Research in Environmental Design in 1978, a research institute that has become noteworthy for its work in sustainability, low cost housing, and city planning. Today, it is an important link between academics and professionals.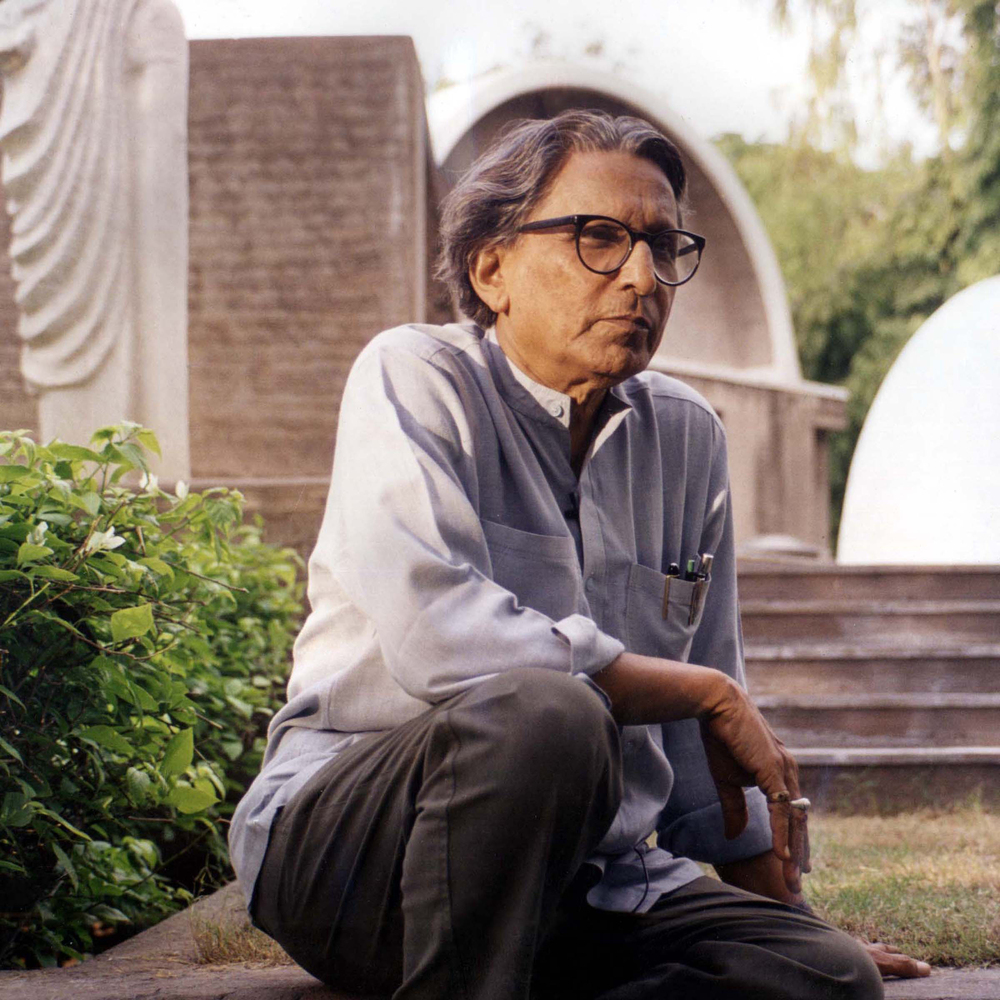 Though the Pritzker Prize has made household names of many architects, from Frank Gehry to the late Zaha Hadid, Doshi has no desire to be considered a "starchitect", even after becoming the first architect from India to receive the award in its 40-year-history. Rather, he continues to follow his oath "to empower the have-nots, the people who have nothing." More than designing grand opera houses and museums, Doshi has dedicated his life to creating physical environments that reflect the wholeness of people's lives.