Published on September 18, 2021
Last updated on February 1, 2022 10:02 am
Besides the modern era's renowned architects, such as Wright, Saarinen and Neutra, Charles Eames stands out as a singularly influential designer. This post introduces Eames as one of lighting design's modern influencers.
Early in his career, circa 1934, Eames endeavored to light the inside of an Arkansas church. The project was part of an integrated design. According to An Eames Primer, in addition to creating intricate brass lighting and church cabinetry, the church's pews may have been his "first experience with producing furniture in volume."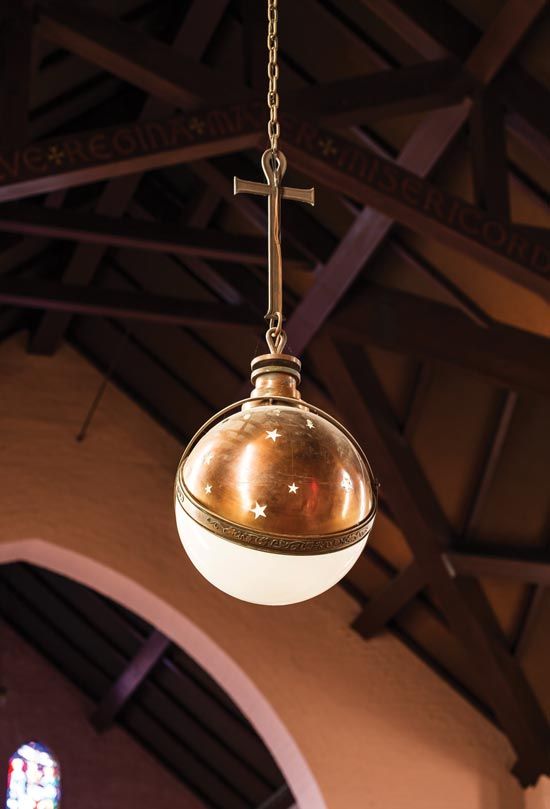 The Roman Catholic house of worship, St. Mary's, had been burned down by the town's anti-Catholics. Eames accepted this unusual assignment on purpose, placing a series of suspended or pendant lights in a circular shape to represent the shape of the earth. Half of each globe fixture symbolizes nighttime. The other half symbolizes daytime, according to Aleteia, an online Catholic media source. Eames designed St. Mary's interior lights to be both clear and bright.
The lighting design, according to Aleteia, is meant to inculcate in each parishioner the sense of emerging from darkness and proceeding toward enlightenment as one walks toward the altar to receive holy communion.
St. Mary's earned Eames a sterling reputation. In fact, when the Finnish architect Eliel Saarinen, whose son, Ero, became a noted American architect, came across an article about the church in Architectural Forum, he wrote to Eames, congratulating him on his originality. Saarinen offered Eames a fellowship to study architecture at the Cranbrook Academy of Art.
Eames, who'd been born in St. Louis, Missouri, in 1907, had already earned a scholarship to study architecture at Washington University in St. Louis. But Eames was a freethinker who disapproved of the school's curriculum, which Eames concluded "forces upon the young designer a system of the sterile formula." His non-conformity had been noticed. One teacher reportedly criticized young Eames as "too modern".
Disapproval was mutual. A couple of years into his university architectural scholarship, according to his official website biography, Charles Eames was dismissed. His transgression? Eames advocated modern architect Frank Lloyd Wright.
Striking out on his own, Eames started a business, first with Charles Gray and, later, with Walter Pauley. Eames finally accepted Saarinen's invitation to study at the Cranbrook Academy in Michigan. He headed industrial design.
Charles Eames began applying design ideas beyond architecture. Soon, he met and started teaching the person he would marry, Sacramento artist Ray, a woman who went by a family nickname: Ray-Ray. While studying at the academy with Eames and Eero Saarinen, Ray helped them prepare designs to compete in the Museum of Modern Art's furniture contest.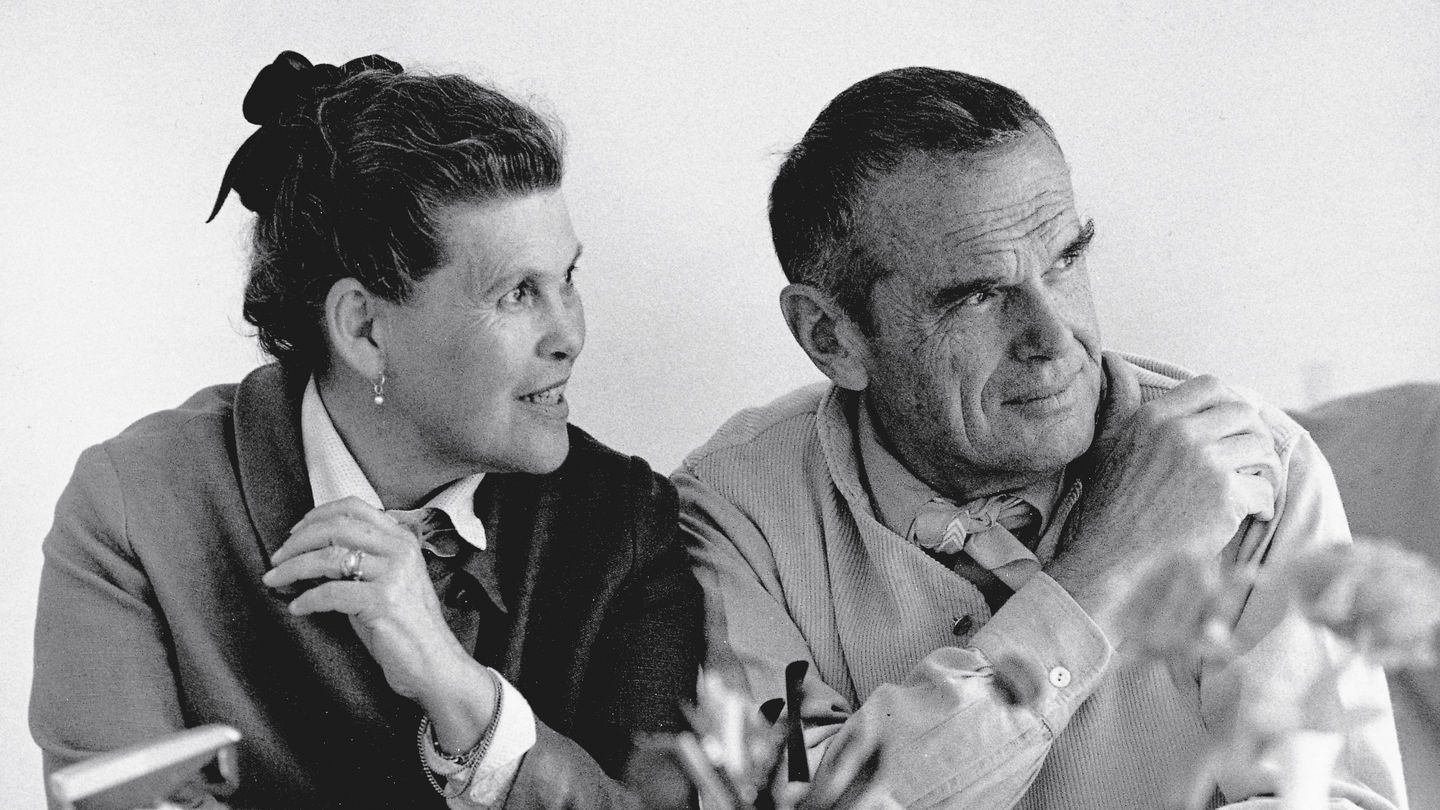 The designs, made by molding plywood into complex curves, won first prizes. The Eames furniture design partnership was born. Charles and Ray wed in 1941 and moved to California, where they made a living molding furniture with plywood.
The newlyweds were commissioned by the United States Navy during World War II to apply this method to stretchers, splints and shells for an experimental glider. In 1946, the furniture went into production. One architectural critic dubbed the Eames molded plywood chair as "the chair of the century".
Soon, their furniture production was taken over by Herman Miller, Inc., which continues to produce Eames furniture in America to this day (another official Eames estate partner, Vitra International, manufactures Eames furniture in Europe). And, in 1949, Ray and Charles Eames designed and constructed their own home in Pacific Palisades, California. The project was part of a case study house program sponsored by the Arts & Architecture magazine.