Published on February 14, 2018
Last updated on October 19, 2021 3:11 pm
Reader Mode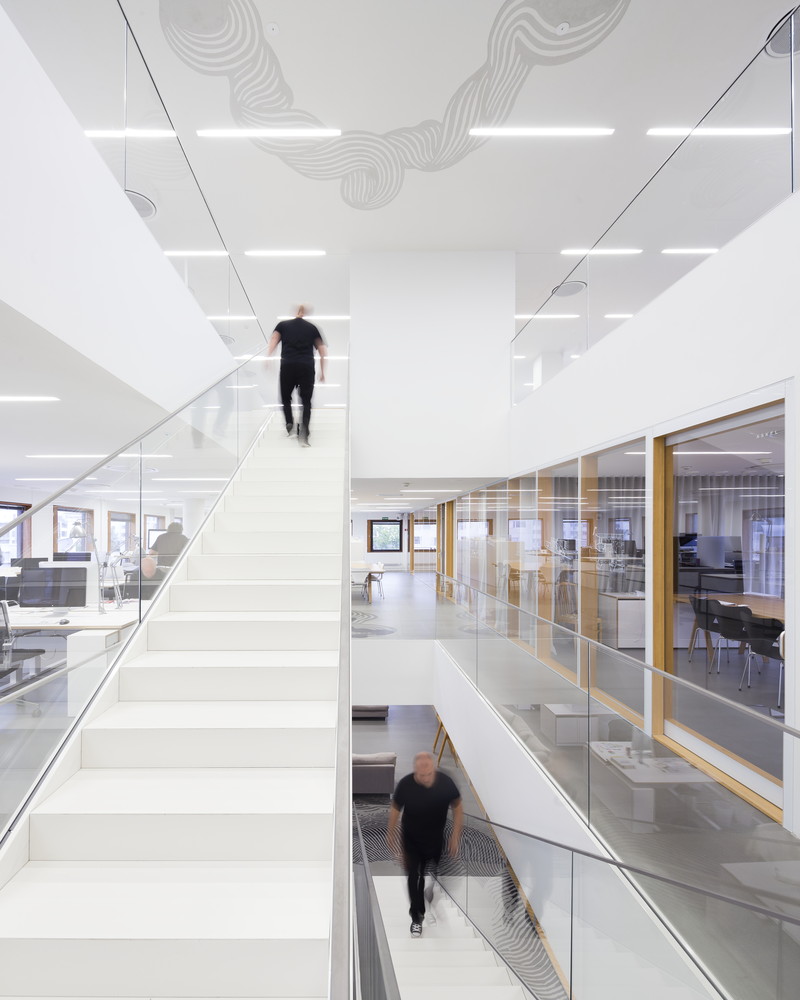 JKMM Architects is a prominent Finnish architectural firm established in 1998, growing over the years to actively operate in various areas and scales of architectural design from buildings, interiors, furniture, and urban environments. The studio's design approach reflects an emphasis on simplicity, craftsmanship, and innovation through experimentation with the goal of creating exceptional architectural and technical work.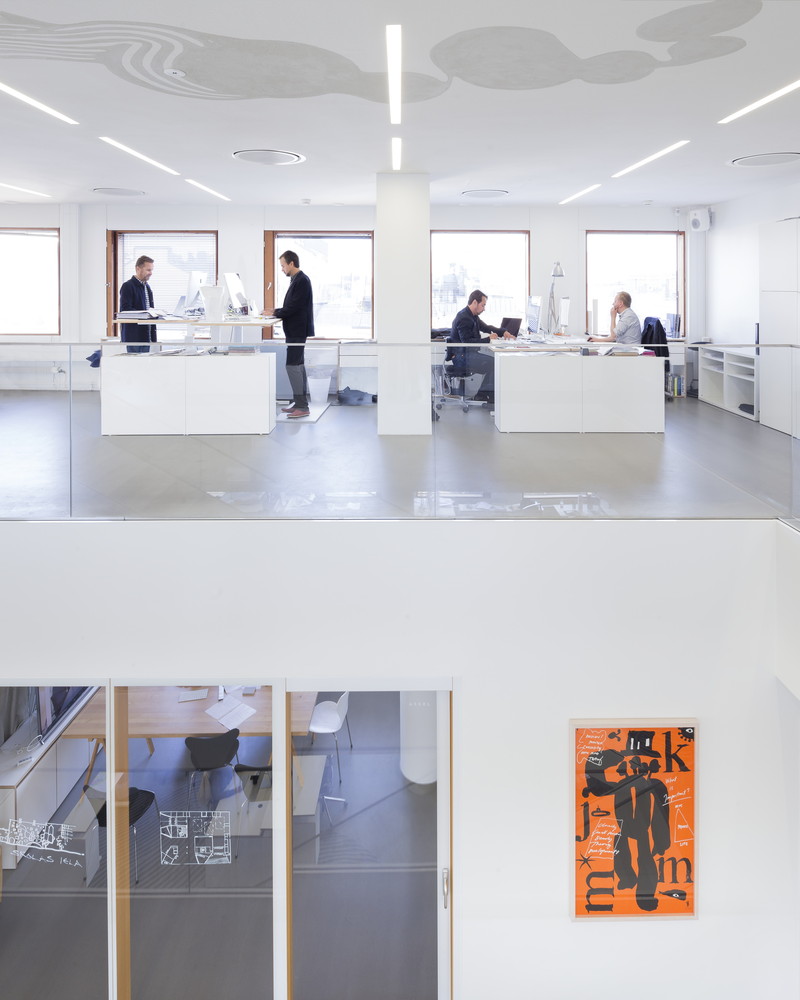 Towards the end of 2007, JKMM Architects sought to expand their location, ultimately settling in Lapinrinne 3, an office building designed by Raoul Lehman in 1978 in Helsinki, Finland. With the decision to take over and expand to the top 3 floors of the building, JKMM Architects decided to renovate their office space to reflect the studio's principles of openness and promote a sense of community within their work environment.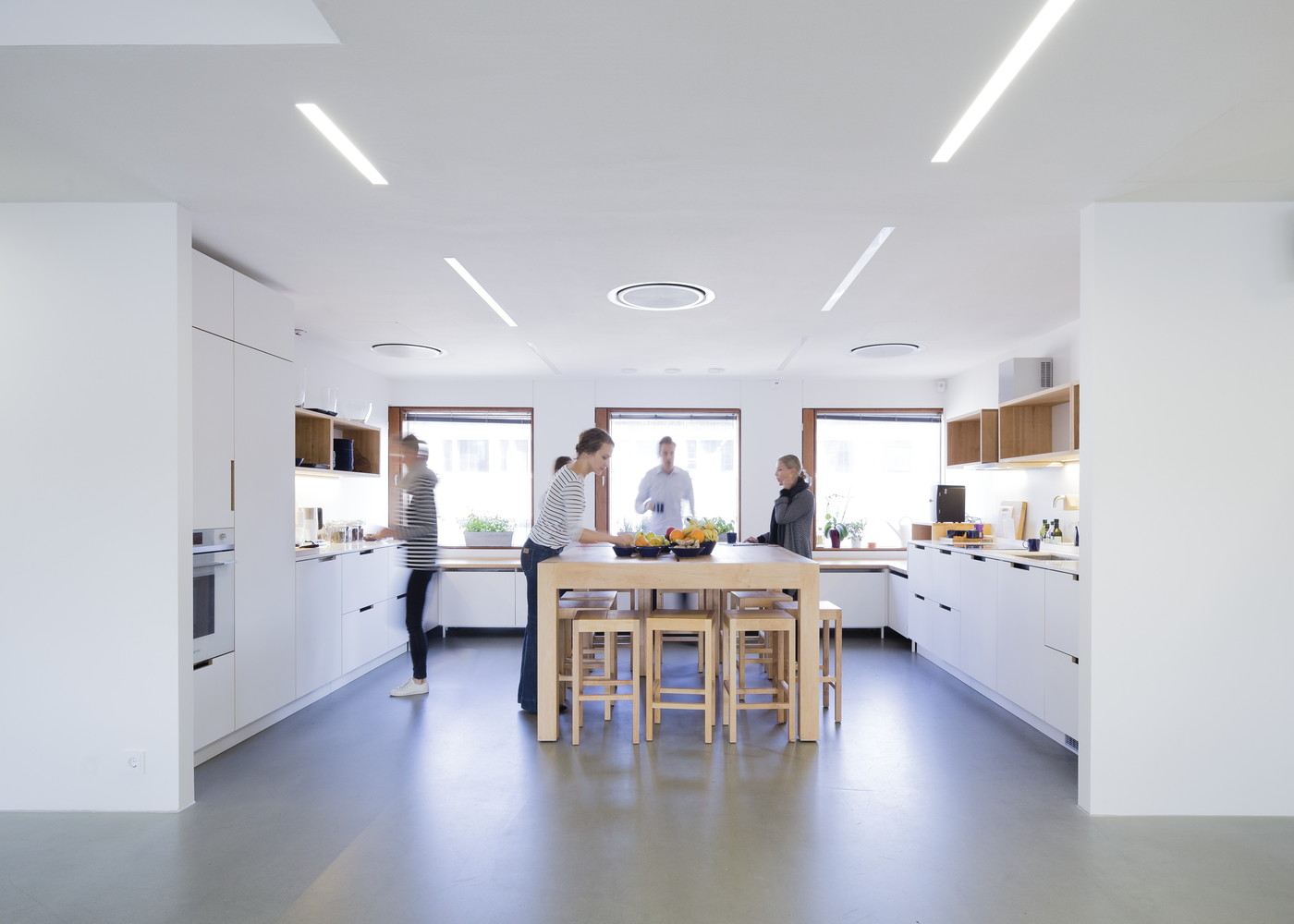 By design, the three floors were connected by two straight staircases that unite the floors visually while providing practical functionality and creating important meeting spaces in the middle of the office. Supplemental spaces and conference rooms were separated from the multi-space office environment by soundproofed glass and sliding glass walls, while fixed workstations were arranged in the open office space. The goal was to use calm and modern architecture to create a comfortable work environment for the 60+ employees of the firm.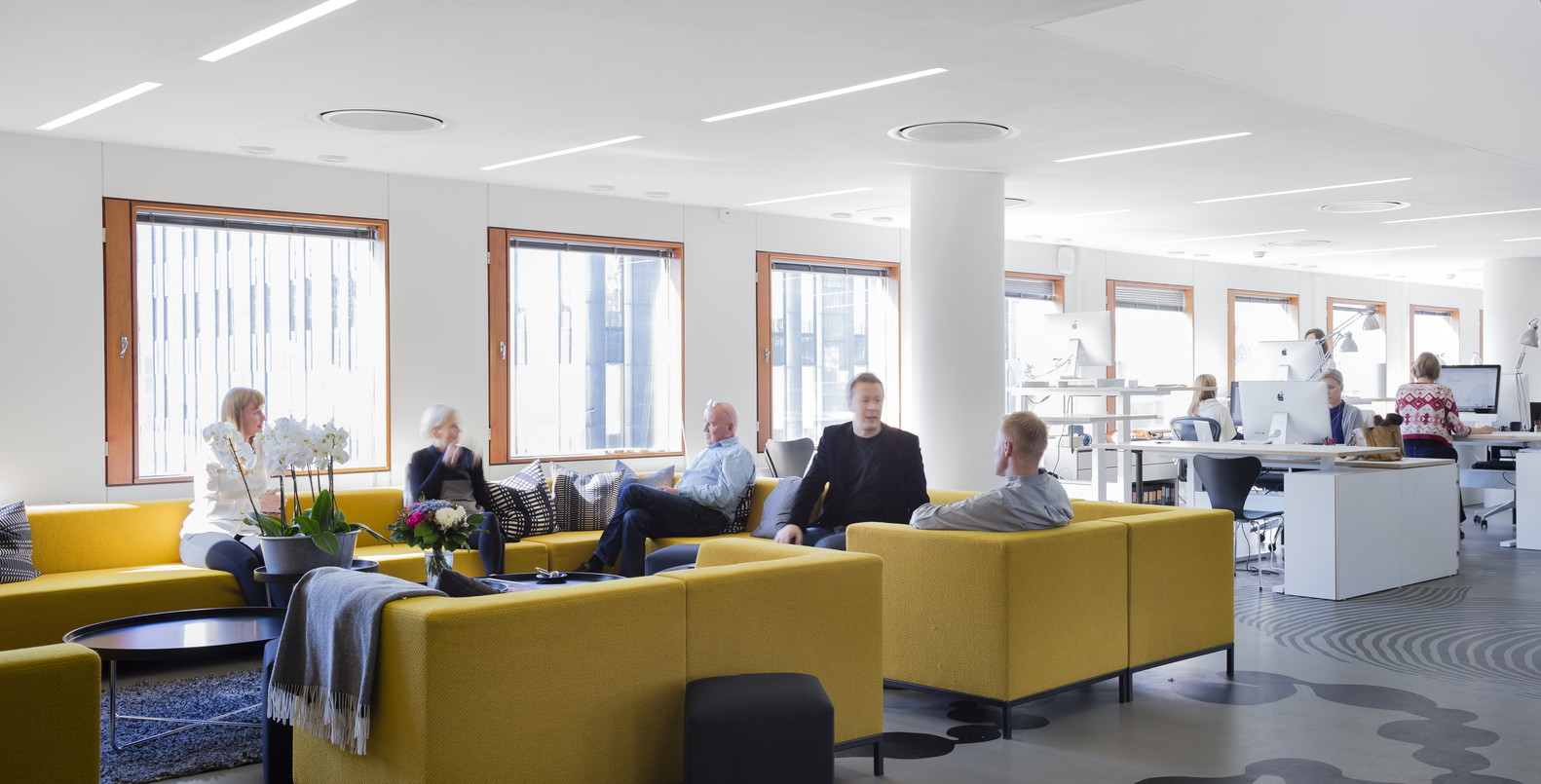 The details within the space add to the overall modern aesthetic while promoting comfort for the office and its inhabitants. The lower floor of the office expands outwards as a roof terrace providing a view of the Helskinki city center. Openings in the middle floor panels were reinforced with carbon fiber composite and straightened and coated with a cement coating. The handrails and openings of the stairs strengthened with glass and general lighting for the office is provided by fixed profile lights in the ceilings. All office workstations are designed with employee's health in mind with ergonomic, height adjustable work tables. The office furniture itself is made and crafted in Finland with quality Finnish wood. And finally, the actual painting was done by the office's own employees, giving a final personal touch to the design studio's office space.