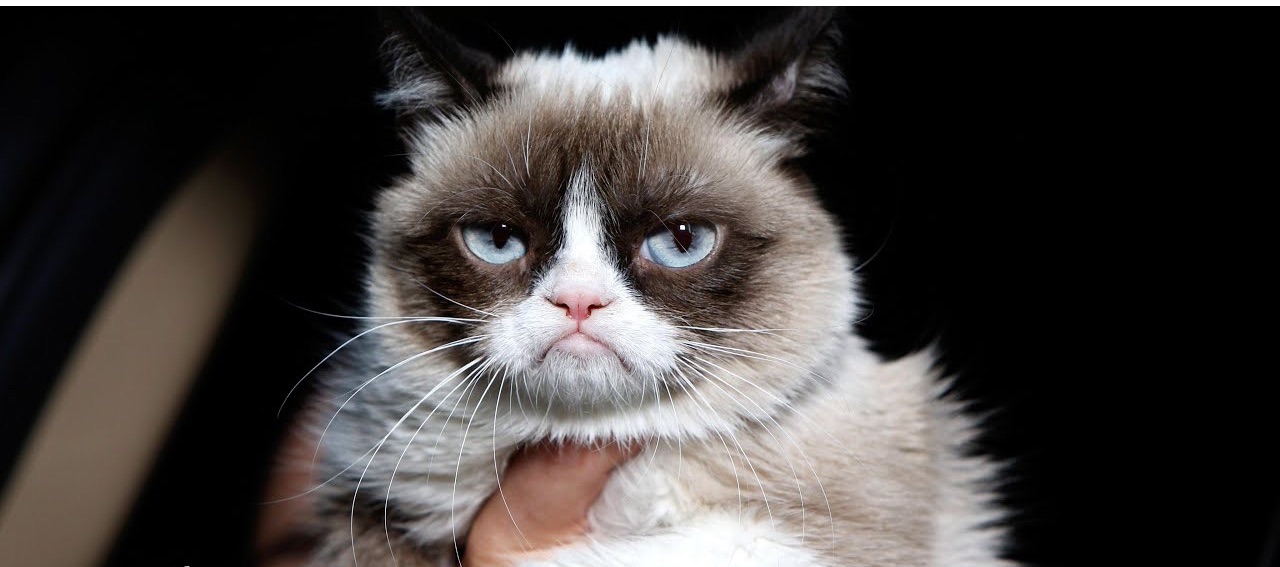 In memory of Grumpy Cat, who went to kitty heaven earlier this year, here's a compilation of quotes that prove architects are basically Grumpy Cat.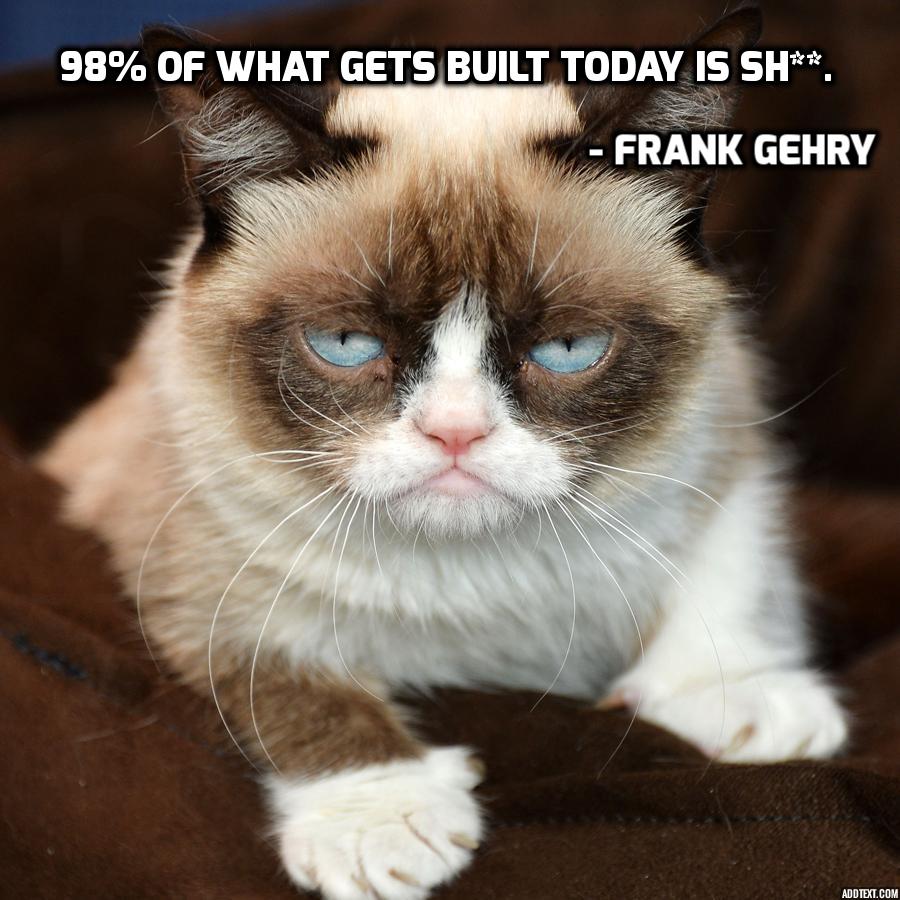 "98% of what gets built today is sh**. There's no sense of design nor respect for humanity or anything. They're bad buildings and that's it." – Frank Gehry.
Fun fact: One of Frank Gehry's most famous works as an architect is his own private Santa Monica residence.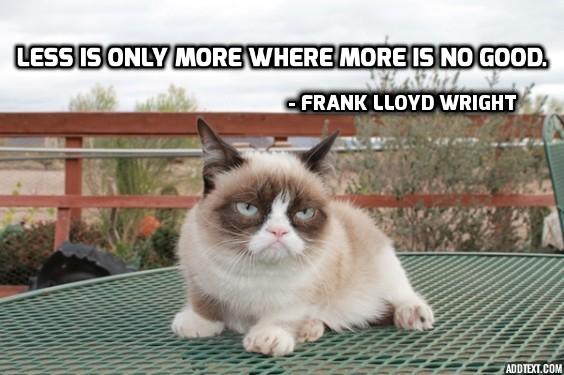 Fun fact: Wright was extremely prolific: he designed over 1,000 different structures and completed 532 of them.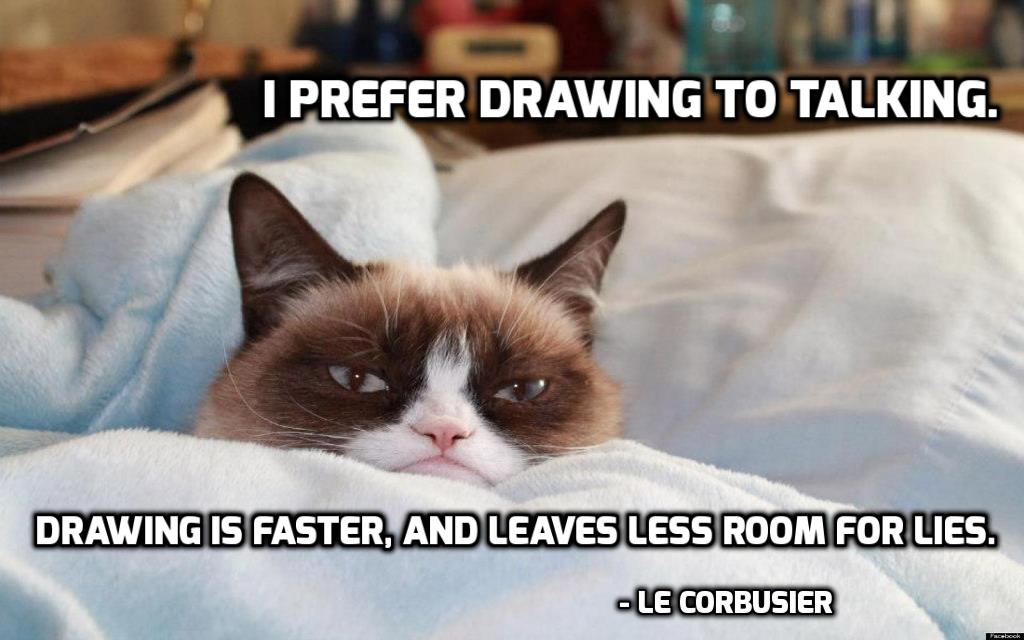 Fun fact: Le Corbusier also designed furniture, leading to this delightful quote: "Chairs are architecture, sofas are bourgeois."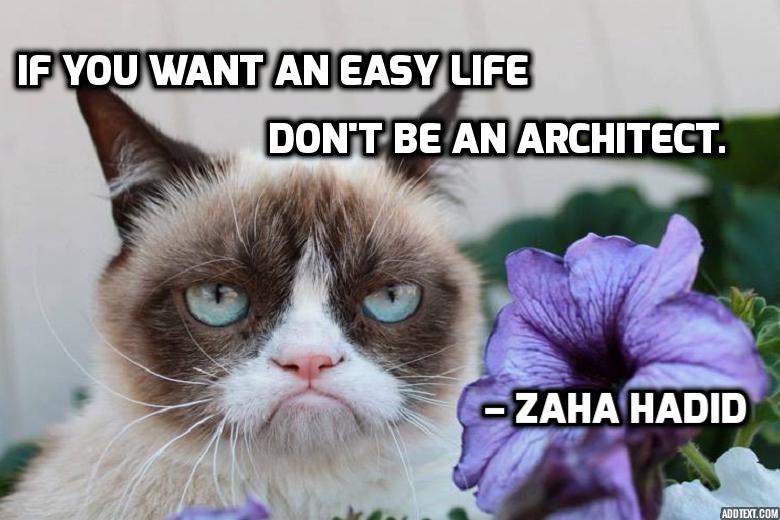 Fun fact: Hadid was the first woman to win the Pritzker Architecture Prize and designed the Guangzhou Opera House and Broad Art Musuem in Los Angeles.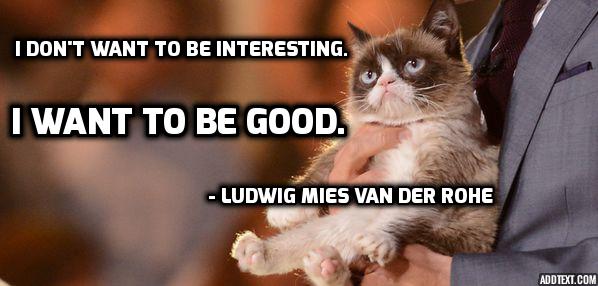 Fun fact: A man of five names, he went by "Mies."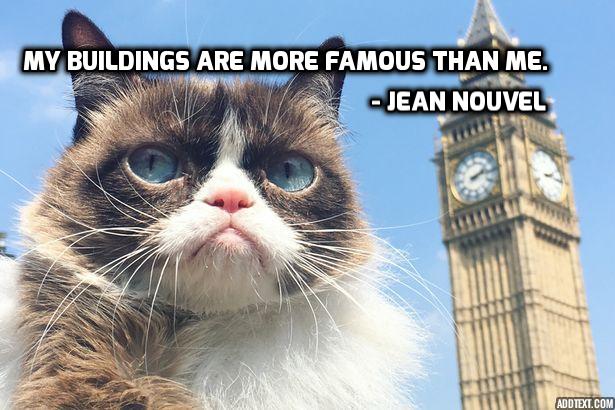 Fun fact: He is correct. #goals
See Also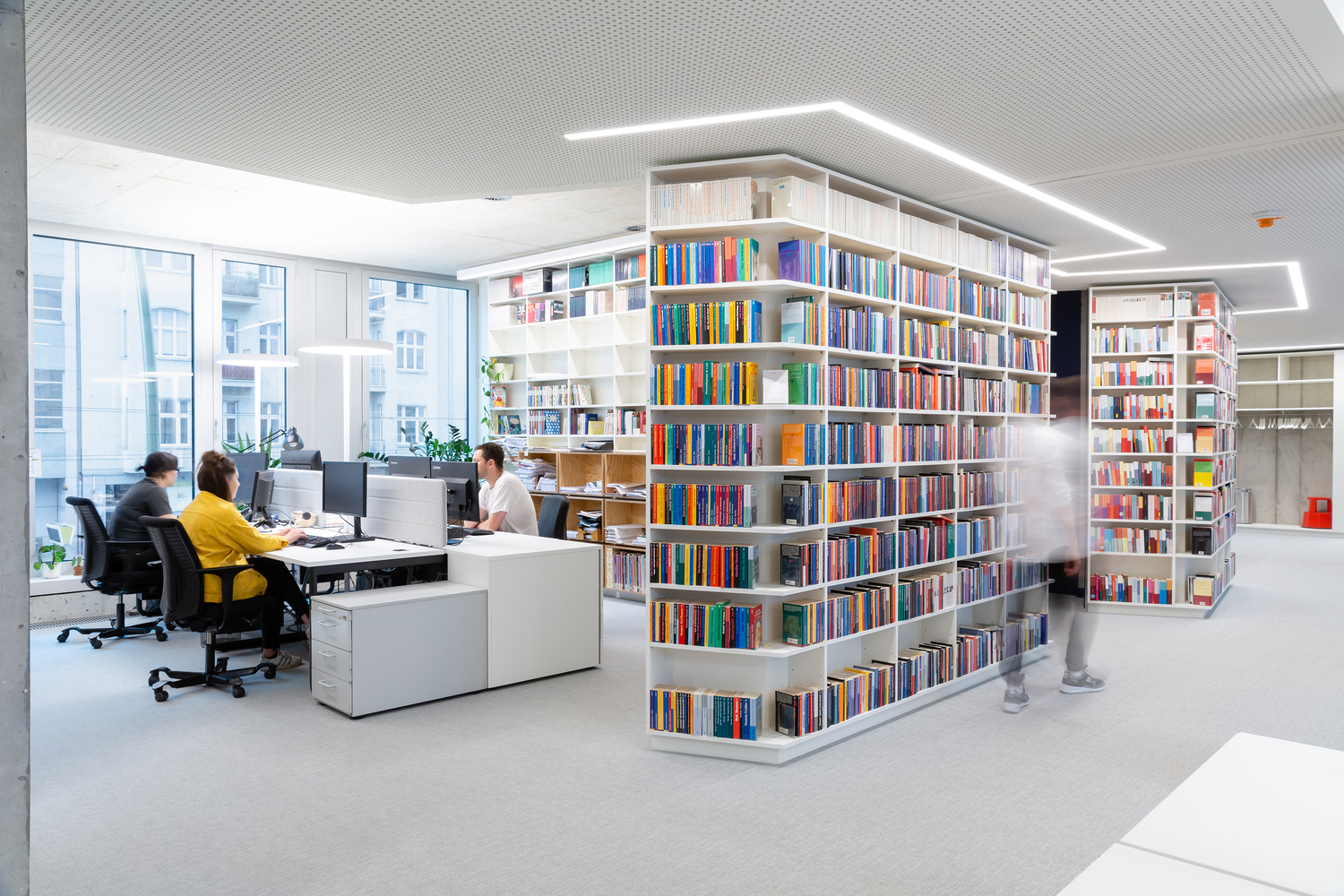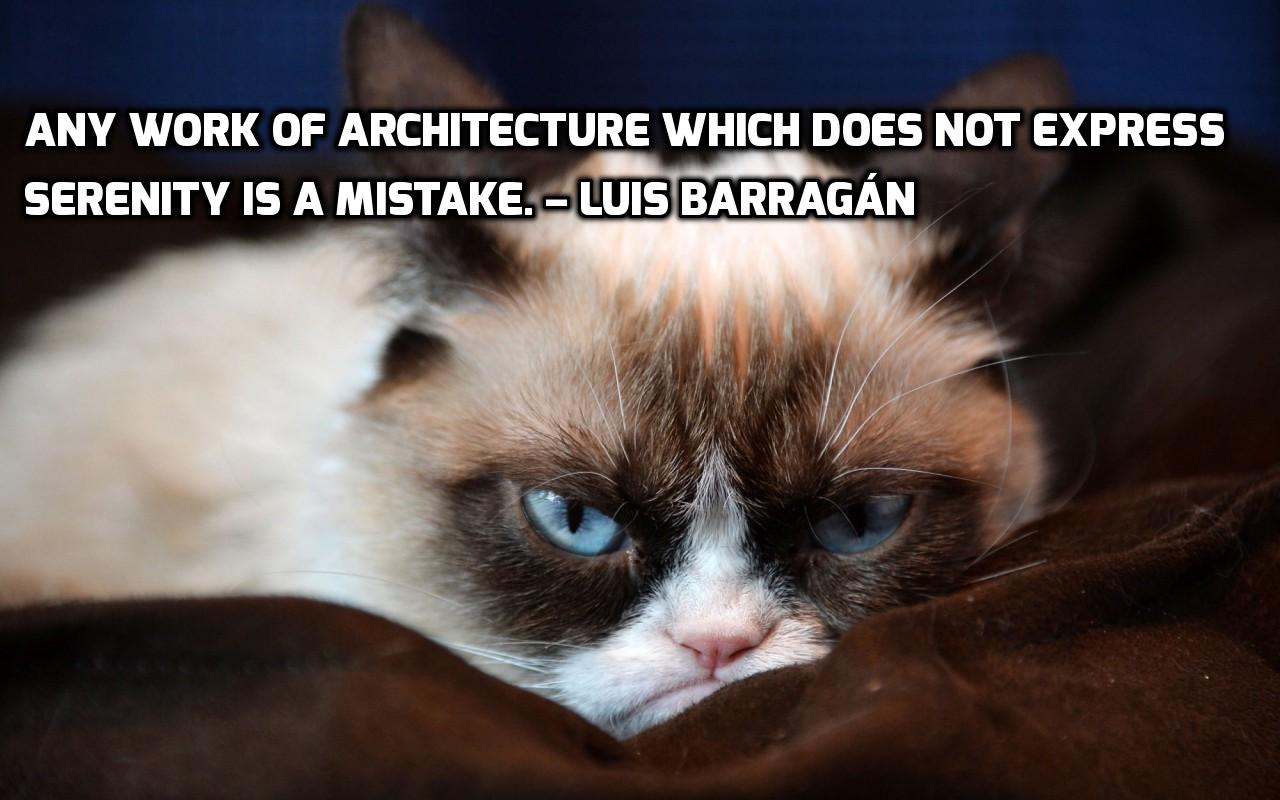 Fun fact: All of Barragan's completed projects are located in his native Mexico. Serenity. Now.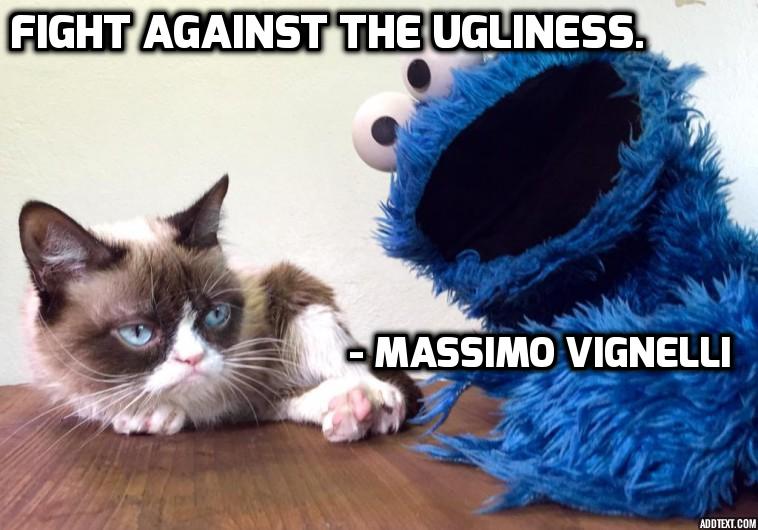 Fun fact: Vignelli designed the famed New York City Subway map.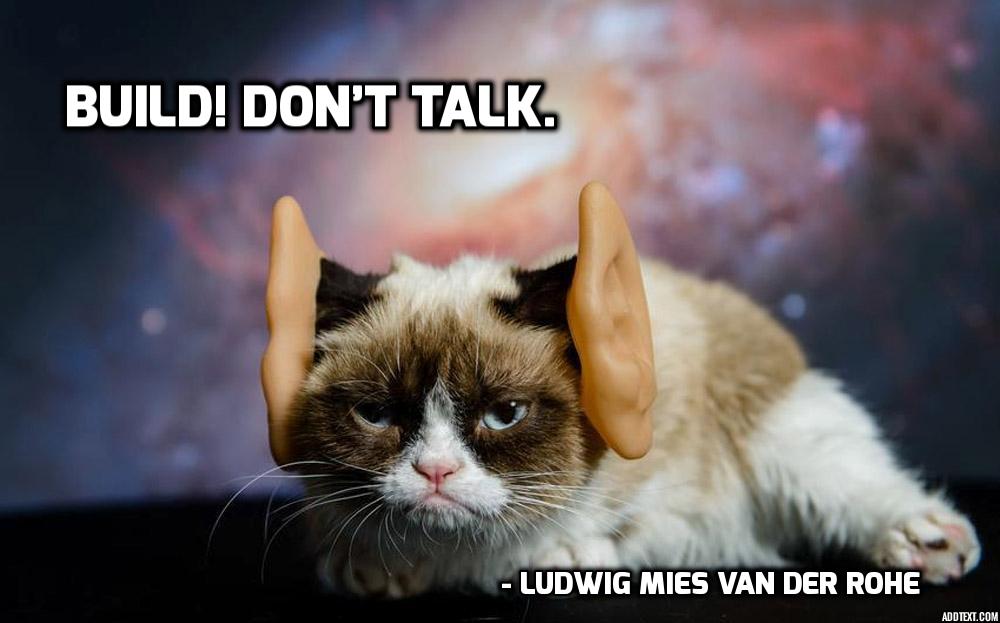 Fun fact: Mies was really good at pithy quotes.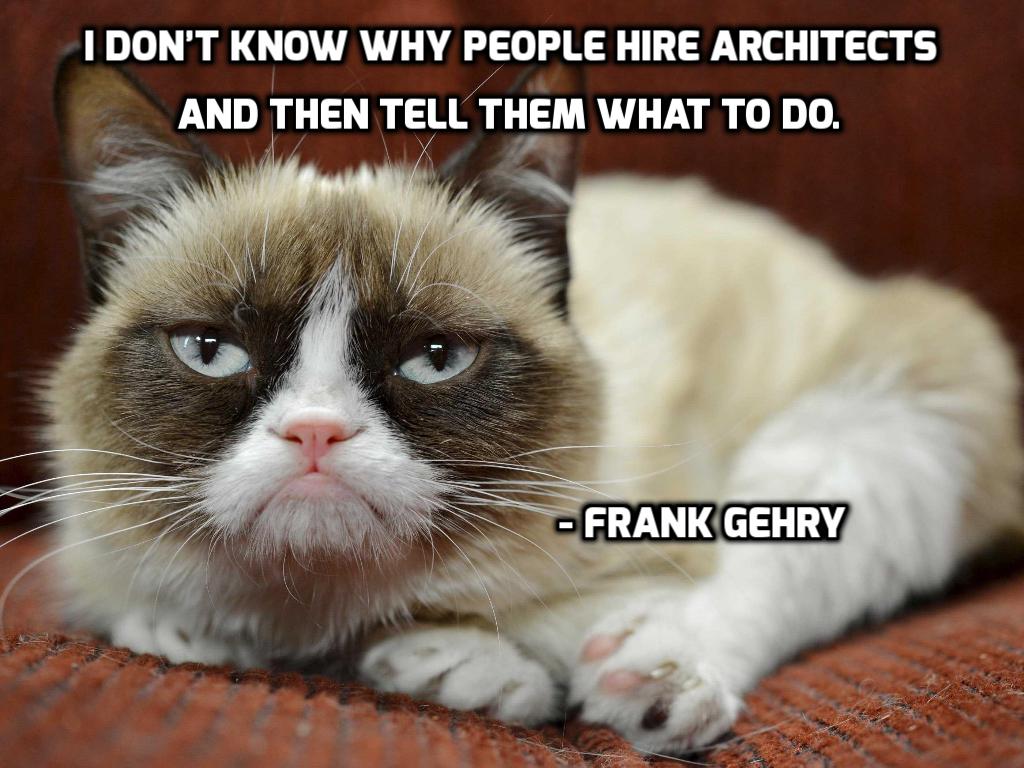 Fun fact: Frank Gehry is 90 years old and still lives in Santa Monica in the famous house that he built, where he presently does not give a shingle about your feelings. Carry on good sir. Carry on.
Comments