Architects Reveal Layout Drawings for a Safer Return to America's Offices
May 16, 2020 by
David P Hakimi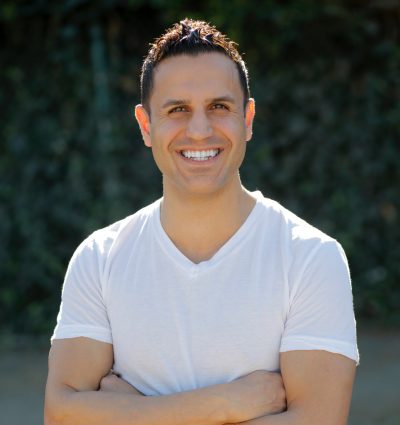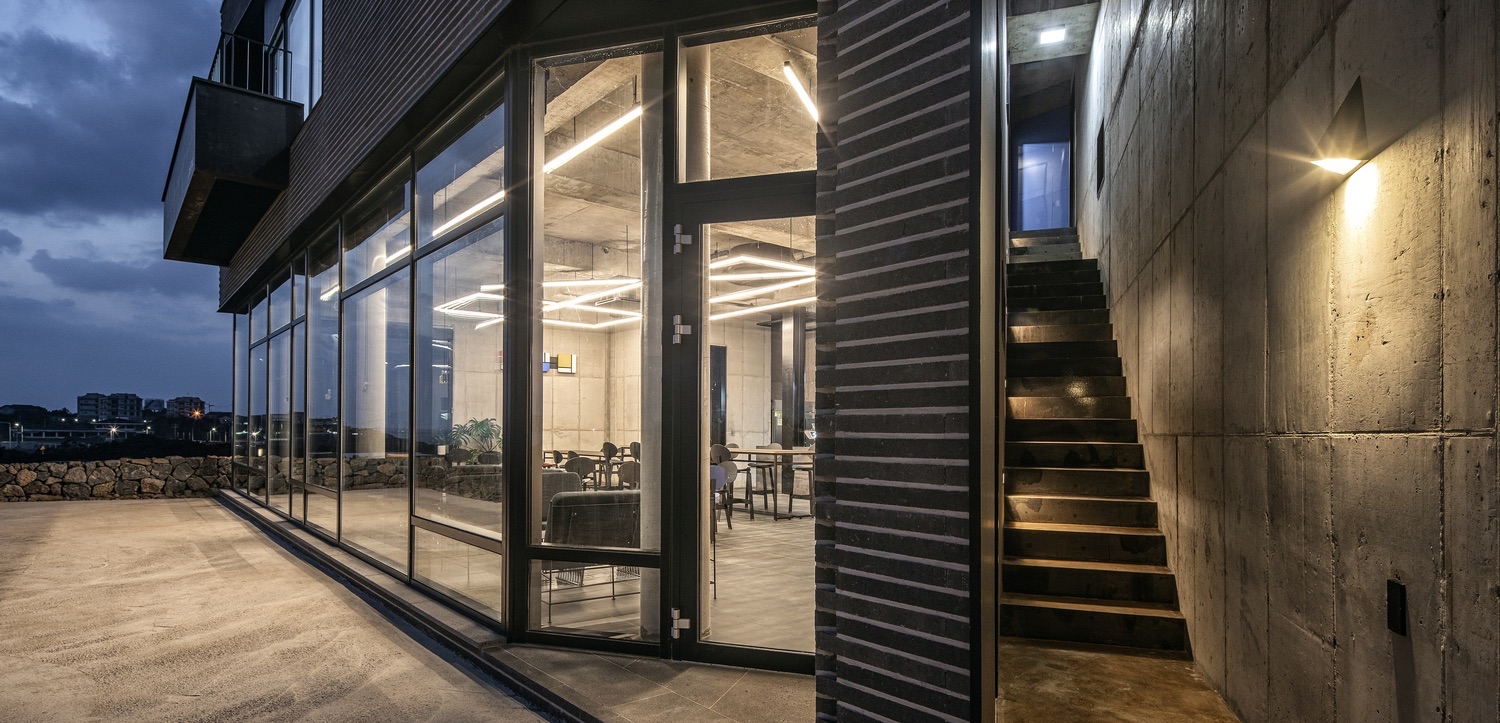 Can the post-pandemic workspace account for those who prefer to work in social environments?
Perkins and Will, an American architecture firm founded in Chicago in 1935, makes its business from designing layouts with the goal of improving a user's experience in a specific setting.
Here's how they envision a safe return to office environments during the COVID-19 pandemic.
The team of architects recently set forth a roadmap of suggestions, grounded in data and public health guidance, to help offices resume their work during COVID-19. Focusing on the transition phase, the guideline helps employers draw a road map for a safe return.
The guideline presents a phased, multifaceted approach, covering all the transition phases and the recovery phase once workplace restrictions are lifted.
Commute and Building Access
The design strategies, however, cannot address every hazard. The moment you step out of your home, there are risks. "What we can do, however, is educate people about their commuting options and offer choices and flexibility," according to the guideline.
The commute is personal. The plan engages employees to develop programs and resources that promote a safer commute to work. Recommendations of new and alternative options include riding a bike to work as an alternative to mass transit.

With health and safety as the roadmap's objective, its table of contents tackles employee readiness, maximum seat capacity, team scheduling scenarios, prioritizing business needs and remote work. Additionally , the guideline also includes different types of interventions to provide a safe, healthy and more resilient return to the office.

The Plan Roadmap
Understand the phases of the pandemic

Develop a framework for return

Understand the risks of returning

Assess employee readiness

Determine your facility's capacity

Identify who returns to work first

Consider continued remote work for certain positions

Consider scheduling strategies

Implement operational changes

Reinforce behaviors & messages
Physical Distance Analysis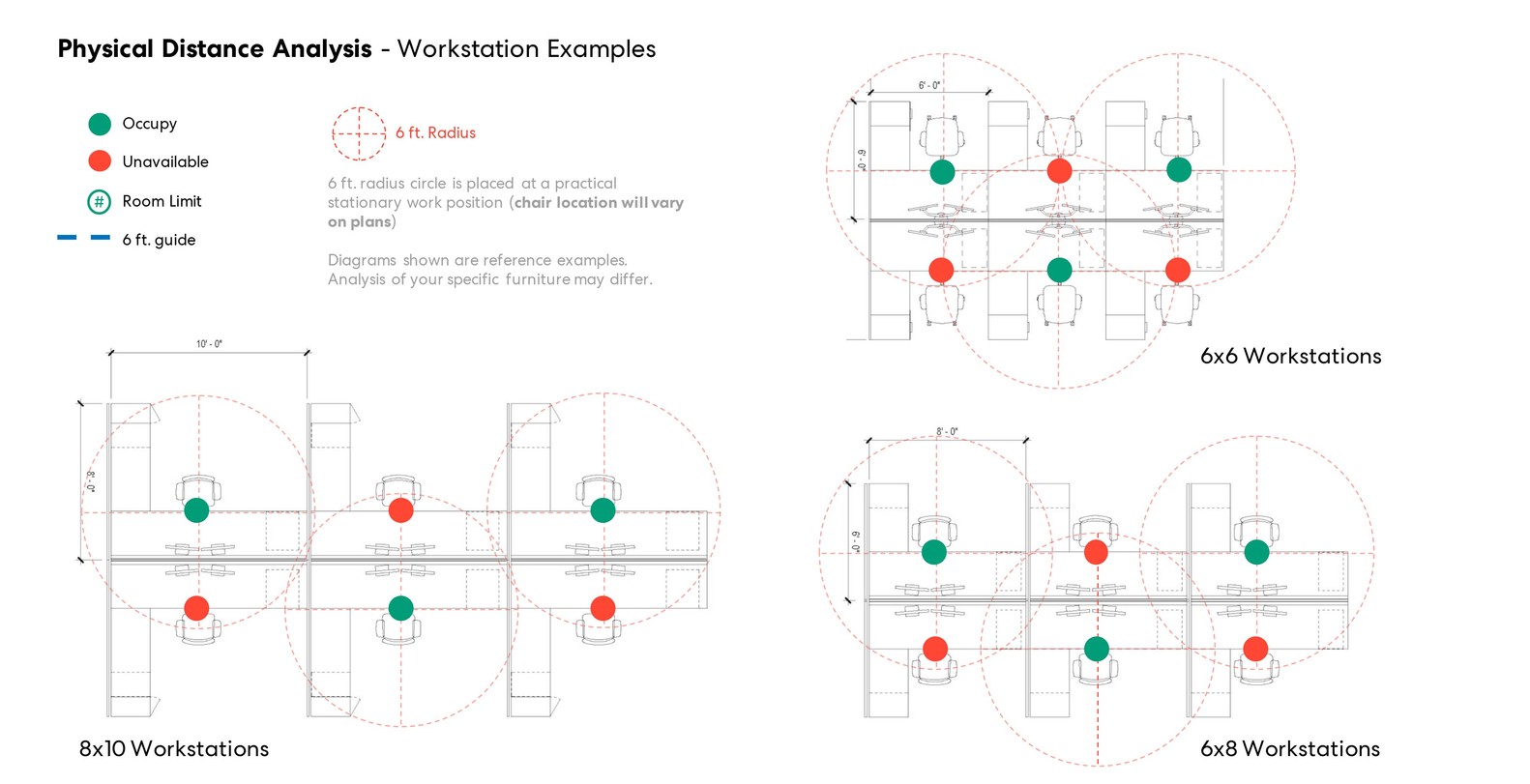 The physical distance analysis focuses on stationary positions: workstation layout, the use of enclosed rooms and key areas of standing congestion. Maintaining a proper distance while moving within and in-between space relies on personal diligence and responsibility.
Visual markers for where to sit and stand should be placed on stationary objects (i.e., work surfaces, tables and floor) and not on mobile objects such as chairs or movable furniture.
An enclosed room should have its new physical distancing capacity posted on the door.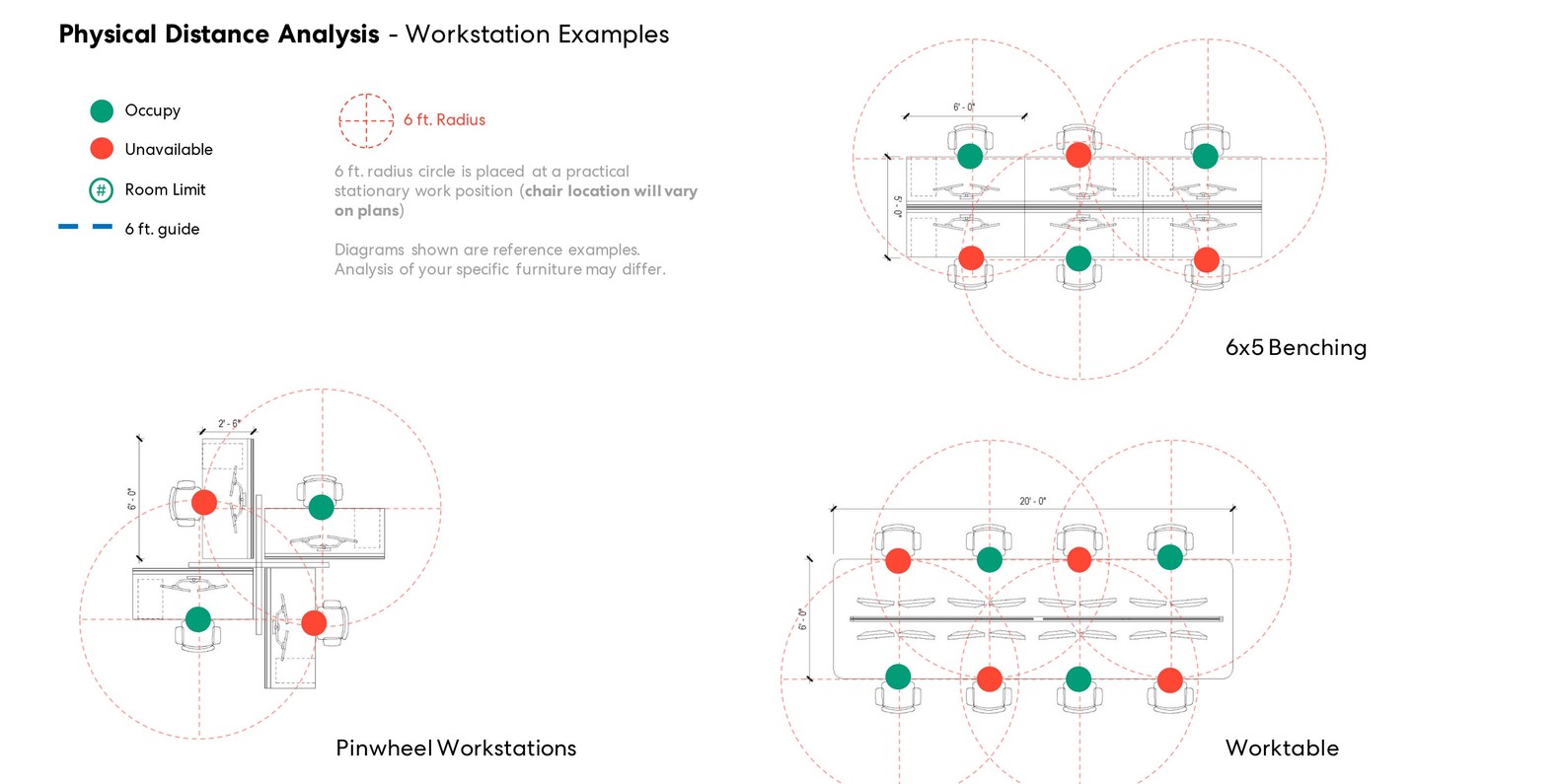 Analyze floor plan using a program that allows scaling and measuring of objects

Create a 6 ft. radius circle around a central point as a frame of reference

Place the center of the circle on the center edge of the stationary object (workstation, meeting table)

Analyze enclosed rooms by placing a 6 ft. radius circle at each work location around the room

An enclosed room should have its new physical distancing capacity posted on the door

Create markers that represent 6 ft. separation for use in queues, like waiting in line for the restroom
A great example of American business ingenuity, the Chicago-based architectural firm designed an efficient and concise office layout rooted in scientific data to get the American workforce back up and running.
Comments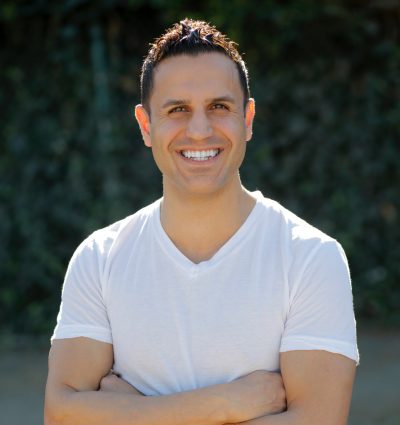 David Hakimi is a lighting consultant and co-founder of Alcon Lighting. The UCLA graduate works to achieve energy-efficient lighting, enabling architects, designers and lighting engineers to upgrade from outmoded lighting. David takes particular pride in Alcon's design, energy and building knowledge, tracing his and Alcon's commitment to quality, innovation, accountability and value to lessons learned from his father, a Southern California lighting salesman and consultant for more than two decades. Passionate about protecting the environment, David is especially adept in assuring that each client and customer meets both rapidly-changing building codes and project goals.
Related Posts
Better healthcare lighting often means lower overall costs for hospitals, doctors or dental offices, medical facilities and assisted or senior living centers. Given the complications of today's healthcare system, improved lighting at a lower cost can afford a serious and distinct advantage for patient and doctor alike. This post examines healthcare lighting in detail with specific guidelines, facts and context.