The prospects of replacing today's inefficient incandescent light bulbs with long lasting, low powered LEDs are increasing. Two of the industry's stalwarts, Viribright and Lemnis, have been sell energy-efficient LED bulbs that can replace a standard 60-watt bulb incandescent.
Lemnis Lighting's Pharox is fully dimmable unlike the Viribright 60-watt replacement, which makes a slightly more appealing to consumers. Beginning in January 2012, federal law will require that light bulbs, or lamps as the industry calls them, will need to be 30% more efficient than current incandescent bulbs.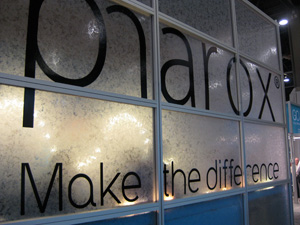 Standard incandescent light bulbs will not be able to meet those requirements. By 2014 the manufacture & distribution of incandescent light bulbs will be illegal.
From their introduction, compact fluorescent bulbs have been unpopular with consumers, and LED bulbs were originally too dim to satisfy the light output that consumers were seeking.  The dimmable Pharox III A19 LED and the Viribright LED A19 have come very close as LEDs to the color and light output of incandescent bulbs with 'instant on' technology. Unlike fluorescents, LEDs are instantly at their highest light output when turned on.
"The standard 60-watt incandescent is the most widely used light bulb in the world," Says Peyman Hakimi Co-Director of Sales for Alcon Lighting, a Los Angeles-based energy efficient lighting design and supply company.  Peyman went on further to say that "LED replacements only use 6-watts of electricity and burn 60-watts of light. These new bulbs should give consumers something to think about."
We gathered some facts. The LED bulbs use 20% of power of a current incandescent bulb and last up to 25,000 hours, compared with 2,000 hours for a standard bulb and 8,000 for a compact fluorescent. That's 17 years if the bulb is on four hours a day.

The manufacturer's say that, unlike compact fluorescents, these new LEDs completely mimic the standard incandescent.

Unlike earlier versions, the new LED lamps look more like common light bulbs. The first products were heavy, with other-worldy metal fins attached to dissipate heat.. Makers have now shrunk the fins and better incorporated them into the design.
Alcon Lighting anticipates that the current prices of LED bulbs will drop by 2014 to around $15-$20. All major manufacturers including Phillips and GE say they are working with regional utilities to offer rebates that could lower the price to those figures.
Technical information provided by Alcon Lighting & Wholesale Electric, a Los Angeles based lighting supplier.  For more LED information, please contact 310.733.1248.